Check out some hacks to make your next move easier, how to curb impulse buys and stick to a budget, and more videos to improve your life.
Car travel is a uniquely American obsession. In comparison to most other developed nations, the U.S. has a land area that is larger, cities th…
PennyGem's Elizabeth Keatinge tells us which colors have the strongest resale value. Some colors may surprise you.
Many people dream of starting their own business. Some people know exactly what type of business they want to establish, but others have to re…
From online ads to cross-selling, making impulse purchases is easier than ever. Try one of these tricks to stick to your budget.
Unlike other segments of the travel and tourism economy, the market for recreational vehicles has been thriving in the face of COVID-19.
The auto industry is undergoing a fundamental shift in technology to battery-powered electric vehicles. Here are 13 EVs coming in the next few years.
Before buying a vehicle, here are some car technology evaluation techniques and how to safely learn and test these features during your test drive.
Learning to drive is a major rite of passage for most teenagers, but doing so also comes with a fair amount of risk. 
SUVs top nearly every automaker's sales charts, and they're not cheap. Here are five SUVs that have unusually low starting prices.
Choosing the right amount of car insurance can be tricky. While your state probably requires some coverage, you may find yourself wondering if…
You might be thinking about hitting the road with an SUV or truck and pulling a trailer. Here's what to consider when seeking the right towing…
Is an electric vehicle right for you? Here are four things to know if you're considering buying an EV.
It's been a great time to be selling really, really expensive cars.
Top 10 large cities with the most vehicles.
Top 10 large cities with the fewest vehicles.
Bentley Motors today releases details of the new Continental GT Speed – the most dynamic road car in Bentley's 101 year history and ultimate p…
While drivers have been spending less time on the roads over the past year due to the COVID-19 pandemic, preliminary data from the National Hi…
Getting out of a car lease isn't hard. It's the financial penalties for doing so that are the problem. Here are options better than defaulting…
Arriving at dealers this summer, the Cross Turismo offers more cargo space than the standard Taycan, and will feature dual-motor all-wheel dri…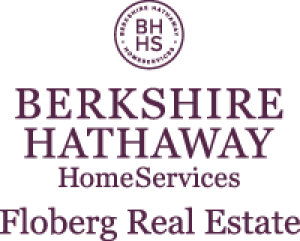 Susan B. Lovely - Berkshire Hathaway Home Services Floberg Real Estate
VW's first EV is under its ID sub-brand. Smaller than a Tiguan, but boasting more interior space, the ID.4 crossover has room for five and 30 …
Volvo's first EV is an electrified all-wheel-drive crossover with 408 horsepower and more than 200 miles of range, plus a 0-60 mph time of 4.8…
Expected in early 2022, this Wrangler Rubicon-like model uses four battery packs and a six-speed manual transmission to produce 285 horsepower…
Sharing its platform with the CX-30, Mazda will bring its electrified crossover to the U.S. as a pure EV or with an additional gasoline-powere…
Mercedes-Benz is launching its electric vehicle sub-brand EQ this fall with this electrified rendition of its S-Class flagship sedan. While po…
Details are meager on plans for an all-electric version of the world's best-selling vehicle. To prove its intent, Ford had an electric F-150 p…
The first production vehicle to use GM's all-new Ultium battery, the GMC Hummer EV pickup has a range of more than 350 miles, and 625, 800 or …