Flights are fine, but nothing tops traveling by car, especially in Montana. Road trips allow you to see so many sights you wouldn't normally get to enjoy, and this route takes you through some of central Montana's prettiest spots. This trip can be done in a day, but to enjoy a nice, relaxed pace, make a weekend of it.
Start in Lewistown, the heart of Montana — "Where the Mountains Meet the Plains." Treat yourself to a coffee and a pastry at the Rising Trout Cafe & Book Store, which combines three of life's greatest pleasures: caffeine, sugar and reading.
After breakfast and book-buying, hop in your car and head northwest to Great Falls.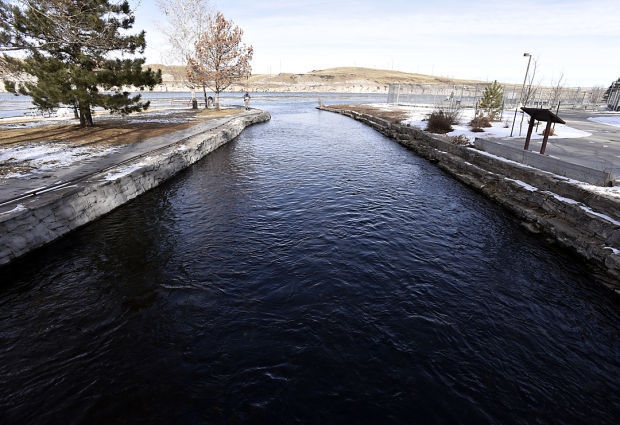 Great Falls doesn't get much press (or attention at all, really), but it has a lot to offer. The beautiful Giant Springs State Park is home to one of the world's shortest rivers, the Roe. The falls are always lovely, and the C.M. Russell Museum is one of the biggest and most impressive museums in the state.
Once you've done some exploring, take Highway 87 north to Fort Benton.
Historic Fort Benton is called "The Birthplace of Montana," and it boomed during the Gold Rush. Head straight to The Freeze and enjoy a juicy burger chase with a shake or a delicious ice cream cone. This spot is worth every calorie.
After lunch, check out Historic Old Fort Benton, which is open from May-September. And don't leave town without learning the story of Shep, the forever faithful dog. It will warm your heart.
End your journey by completing the loop back to Lewistown using State Highways 80 and 81. You'll get to see some great backcountry this way and pass through some charming small farming towns like Square Butte and Denton.