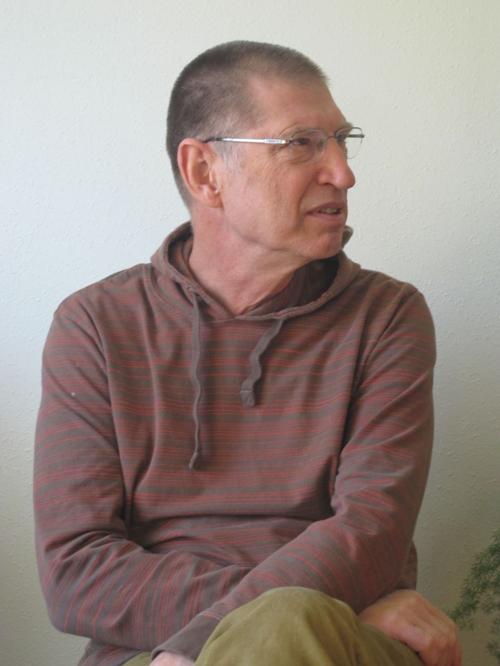 When I was 5, I made a shrine in my bedroom, complete with altar and kneeling rail. For a model I used a picture of a child kneeling in prayer. I used the shrine once. After that, I substituted green toy soldiers for Bible story characters and attacked my brother's toy knights.
My shrine had a book as a substitute for the Bible. I drew a cross on my bedroom wall with chalk. I got in trouble. My grandma then gave me a Bible, but it did not have any Montana maps in the back, although I looked and looked. It did have a photograph of an Egyptian mummy.
Mother took me to the Episcopal Church in Missoula. We boys wore white shirts that we scribbled on with crayons in Sunday school. I think I got in trouble for that.
In Kalispell, Grandma took me to the Methodist church. She insisted I wear a yellow sweatshirt, which I hated, and I threw a tantrum. I can't remember if that was before or after I began to pocket the money for the collection plate. Once, I went back to the Missoula Episcopal Church for ballroom dancing lessons. A kid called me a fool and socked me in the jaw.
In high school, I went to a Methodist Youth Fellowship program called "Toward Intimacy," which was as close as I got. In the summer of 1966, at a Methodist camp on Flathead Lake, I learned how to act as if I didn't care and discovered Playboy magazines. One of the counselors let us look at the pictures of naked women if we'd talk about it. None of us said much after we looked. I could hardly breathe, let alone talk. One boy said he couldn't wait to get married so he could have all the sex he wanted. Another said affection and compatibility were more important. I am grateful to the Methodists for teaching about sex and intimacy.
In 1967, I went to the University of Montana and decided to pick my own church. I tried to connect with the campus Baha'i, group but they never returned my calls. I tried evangelical groups, but they seemed like a pyramid scheme, always encouraging us to recruit our friends. The University Congregational Church had fixed up its basement as a sort of "coffee house." It served unlimited black coffee. There I learned to smoke cigarettes and other things. Maybe I thought it had more promise as the path "toward intimacy" that I never found with the Methodists. The University Congregational Church did not lay a "heavy trip" on us. "Trip" was a word we often used in the '60s.
When my wife and I had small children, church was a low-cost outing on our meager budget. We stayed with the Congregationalists because they didn't require us to follow a particular doctrine or belief system. Forty some years later, I sing in the choir at Billings First Congregational Church. I volunteer with Family Promise and serve on the church council. It's a place where I can be a Humanist and admire Buddhist teachings. It emphasizes social justice, which is what I think church is all about.