Back when the Rev. Stacey Siebrasse was a student at the University of Montana in Missoula, she found meaning through an on-campus ministry.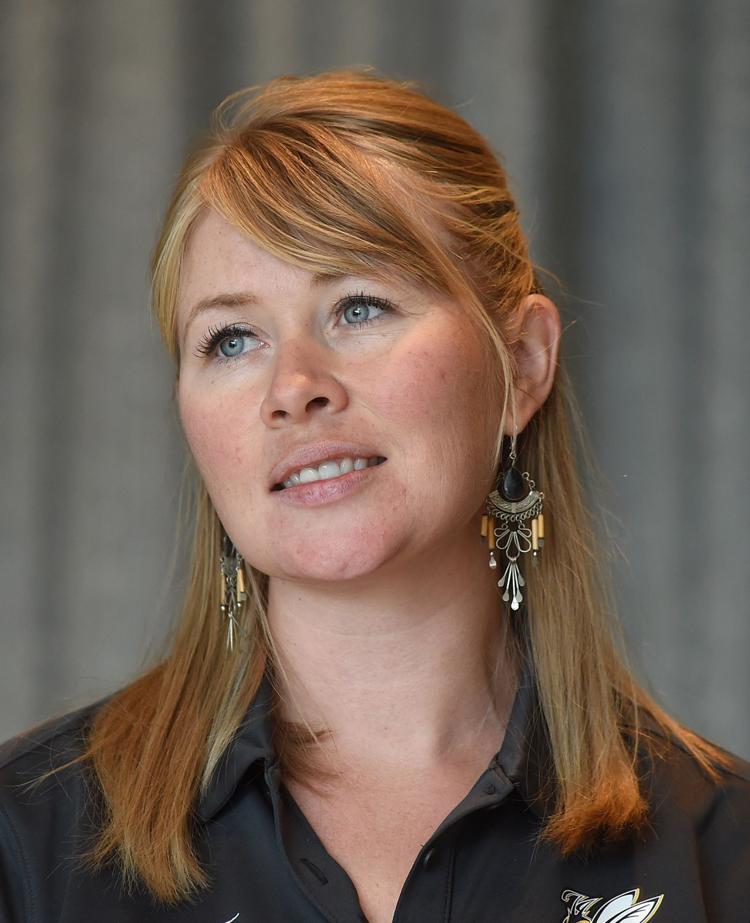 "I am who I am today because of that period of my life," said Siebrasse, pastor at First English Lutheran Church in Billings. "When I was going through an existential crisis that students do, and when I had doubts about faith and spirituality, I needed a group that was safe, where I could ask big questions."
Now she gets to return the favor as the new interim part-time campus pastor at Montana State University Billings. Siebrasse, who will also go part-time this fall at First English Lutheran, will focus her efforts on continuing the United Campus Ministry at MSUB that has been part of the college for 50 years.
UCM will hold a golden anniversary fundraising dinner Oct. 6. It will take place in the Great Room at City College at MSUB.
The evening will feature two speakers, the Rev. Jessica Crist, bishop of the Montana Synod of the Evangelical Lutheran Church in America, and the Rev. Karen Oliveto, bishop of the Mountain Sky area of the United Methodist Church. Both will talk about "The Golden Rule," said longtime board member Shari Dayton.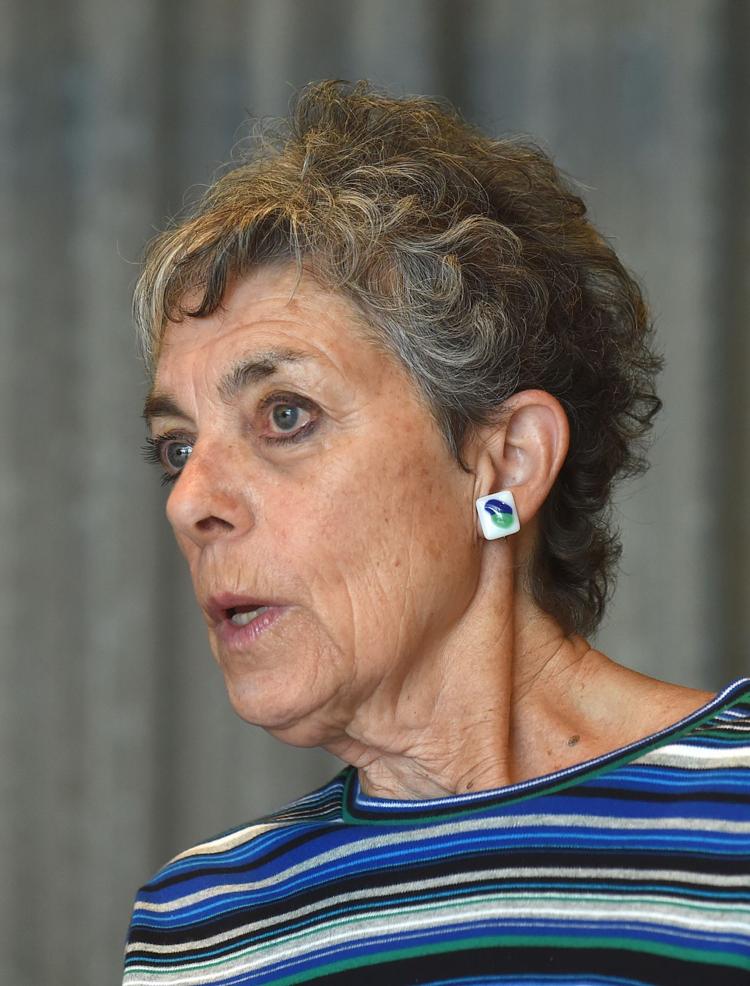 "And we'll have students who were founding members of the ministry when it first started," said Dayton, who joined Siebrasse for an interview Tuesday.
Ecumenical from the start, the ministry originally called the United Christian Campus Ministry began in 1967. Since then, 10 ordained ministers have served as campus pastor, some full time, some part time, as funding allowed, with Siebrasse now the 11th.
The ministry represents seven mainline denominations, Dayton said. They include the UMC, the ELCA, Presbyterian USA, Disciples of Christ, United Church of Christ, American Baptist USA and Episcopal Church, representing 23 churches in the area.
Over the years, with mainline churches losing membership, Dayton said, the automatic funding has decreased. So the ministry board has stepped up, organizing fundraisers like this year's dinner to keep it going.
Dayton equates the work of the UCM to what churches do when they baptize infants.
"When babies are baptized, we as a congregation have to agree that we will shepherd them through adulthood," she said.
Once students graduate from high school, "I feel like there's this huge gap through the college years, and it's so important that the youth we nurture don't have a missing link."
"That's why we have wanted to maintain our presence on this campus, and we feel very lucky to be able to do so," Dayton said.
Siebrasse sees her work at MSUB as a time to help students connect with each other, and to find support from a church family. First English Lutheran is only a few blocks from the college.
"It's been this great experiment so far, not only being able to connect my folks from First English to campus, which has always been a dream of ours, but also for me to connect with UCM, to be part of this great ministry on campus," she said. "Getting to know the students has been revitalizing for me."
With the start of the fall semester, Siebrasse has just started organizing the student gatherings. UCM partners on campus with the Office of International Studies, and she has already gotten to know some of the international students during a 10-mile hike outside of Red Lodge.
"Then we've started an international coffee house that happens every Thursday, to provide coffee and snacks and be a support for the international students," she said.
This past week, the ministry planned to hold its first mid-week meal, with the traditional students who live in the dorms. The plan was to meet at the Rimrock Hall lounge and walk over to First English, since there's no place on campus to cook a meal.
"We offer that to students who are coming together to converse and check in with each other, and foster that community that I think a lot of students are looking for," Siebrasse said.
A coffee hour for commuter students is scheduled on campus for Wednesdays at noon. It includes coffee, tea and snacks.
"Nontraditional students face a different set of challenges when it comes to finding community on campus," she said. "We want to make sure they have a support network as well."
Students, who can get stressed out by the academic load they carry, need to make sure they find a balance between academics, their physical health and their spiritual selves, Siebrasse said.
"We want to create that space for students," she said.
The UCM's mission statement says the ministry's purpose is "to provide a dynamic understanding of the Christian faith as it is embedded in campus life and as it reaches out to the broader community and the world."
Core values include celebrating both diversity and unity, Siebrasse said.
"I emphasize we're a Christian organization, but we want to make sure we're promoting the message that all are welcome," she said. "And any sort of spirituality you want to talk about, I'm open to listening and being there."