No Communion cup. No kids' ministry. No social hour. No handshakes, and certainly no hugs.
Jesus said to Thomas, "I am the way, the truth, and the life." (John 14:6). To be disciples of Jesus means to do that which Jesus did, and to …
There are moments in life when a single decision makes all the difference.
This week husbands, sons and daughters will elbow their way to the greeting card displays in search of the perfect card to celebrate Mother's …
On a Saturday afternoon the traffic bustled along 24th Street West, but inside adjacent St. Andrew Presbyterian Church, the atmosphere was qui…
YAKIMA, Wash. — Nina Vickers was in the Yakima County jail in 2004 on a probation violation and other offenses.
One cubic yard of dried potatoes weighs 1,000 pounds and provides 16,000 individual rations when reconstituted. I read that interesting fact i…
When I say the word "integrity," what do you picture? Most people think of someone with good character and a strong conscience. Perhaps they t…
Prayer is the focus May 1-4 in Billings, in conjunction with the 66th annual National Day of Prayer.
There's a place in Santa Ana, El Salvador, called the Center for Hope, which provides that to both kids and adults.
A night of worship, sprinkled with quick talks by people reaching out in faith in the community will take place Sunday at West High.
"Stonewall" Jackson, a Confederate general in the American Civil War, became something of an eccentric. Imagining one side of his body to weig…
Billings Vineyard Church hopes to grow more than produce at the community garden it has created.
Adapted from Matthew 21, John 18, 1 Corinthians 15 — and a 300-year-old painting in Ethiopia.
The Rev. Steve Gordon, pastor of Mayflower Congregational Church in Billings, remembers one particular day when he toured Israel.
There's something special about rising early on Easter."To try to be in the breaking moment of sunrise, it's kind of ethereal and proof that t…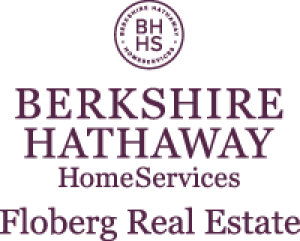 Susan B. Lovely - Berkshire Hathaway Home Services Floberg Real Estate
EL PASO, Texas — Whitney Schieltz didn't grow up knowing she wanted to be a Catholic sister.
Television cameras and cellphone videos display an energetic sign carrying crowd shouting "against!" On the other side of police barriers, ano…
WEBSTER GROVES, Mo. — Inside the chapel of Webster Groves Christian Church, the abstract paintings of Jim Frederick are on display, playing ni…
NORFOLK, Neb. — "The Woman at the Well" is back at St. Paul's Lutheran Church in Norfolk.