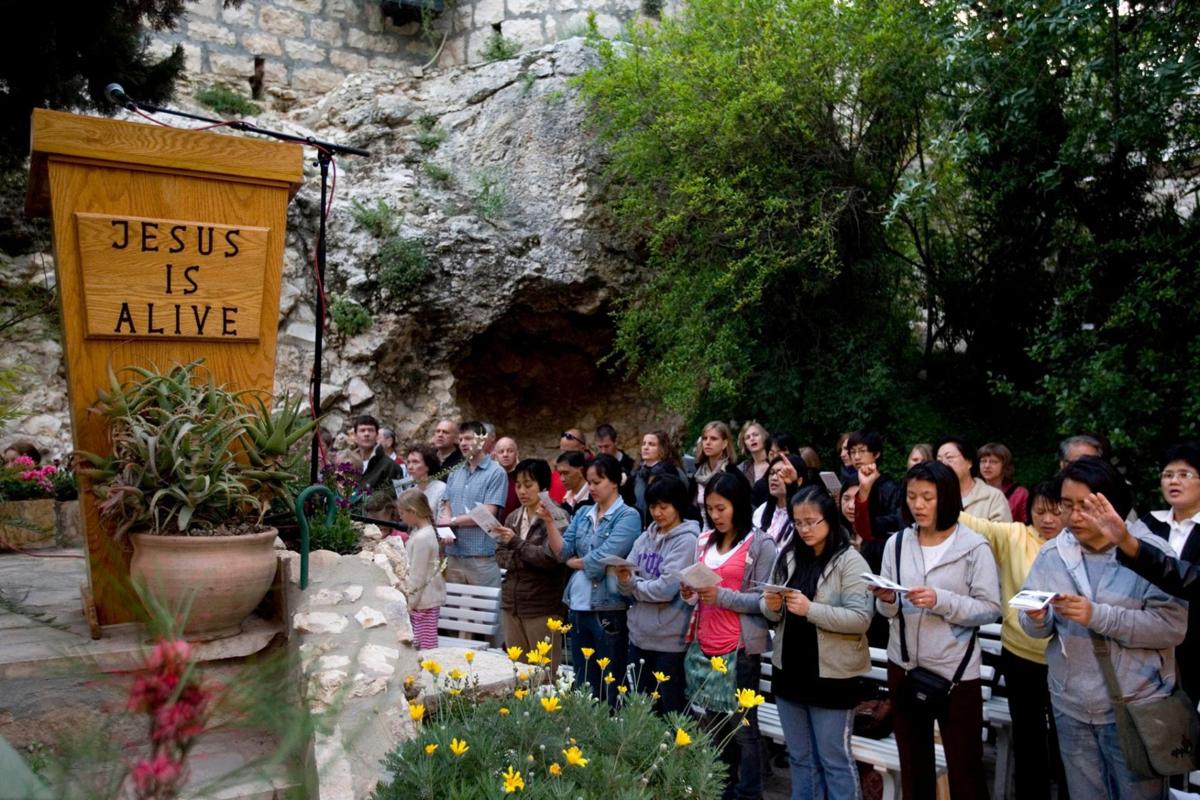 The Rev. Steve Gordon, pastor of Mayflower Congregational Church in Billings, remembers one particular day when he toured Israel.
It was a very cold, rainy day when he and the others he traveled with visited a site called The Garden Tomb. The spot, unearthed in 1867, is one of two places in Jerusalem, along with the Holy Sepulchre, where it is believed Jesus could have been laid to rest after his crucifixion.
On this site, thought by many to be the garden and tomb of Joseph of Arimathea, there's a reproduction of the tomb that has an authentic feel to it, Gordon said.
Each person has the opportunity to spend a moment inside in meditation. During his turn, it was warm, "almost cozy," compared to the chilly weather outside.
"Then the sun broke out, it was blazing and it was beautiful," Gordon said. "Everything I looked at was glowing. I had this real feeling of the resurrection."
It only lasted for a few moments and then the rain returned.
To this day, Gordon grows emotional when he thinks about that moment. He's talked to others who have had similar experiences at other places in Israel associated with Jesus.
And returning home, it can inform how believers live their lives.
"It's a feeling that Jesus isn't in the tomb and we're called to come out of the place that entombs our lives and live in the resurrection, as Christians, as resurrection people," he said.
After Jesus' resurrection, the Bible mentions various times when he met with people, with Mary Magdalene at the tomb, with a couple people on the road to Emmaus and with his disciples.
"I can only have faith in what they experienced and what they passed on," Gordon said. "I can trust God has the power to make this happen. And whether I can prove it or not, it tells me that the disciples were so moved by what happened, they built a church."
People who experience the resurrection today bring healing to suffering people and communities, he said, and don't surrender to violence or oppression.
"We feel the presence of a risen Christ when we stand up for what is right in the world," Gordon said. "If Jesus' ministry was all about that, then why wouldn't it be for people in the world today?"
"It's a feeling that Jesus isn't in the tomb and we're called to come out of the place that entombs our lives and live in the resurrection, as Christians, as resurrection people."

The Rev. Steve Gordon,

Mayflower Congregational Church