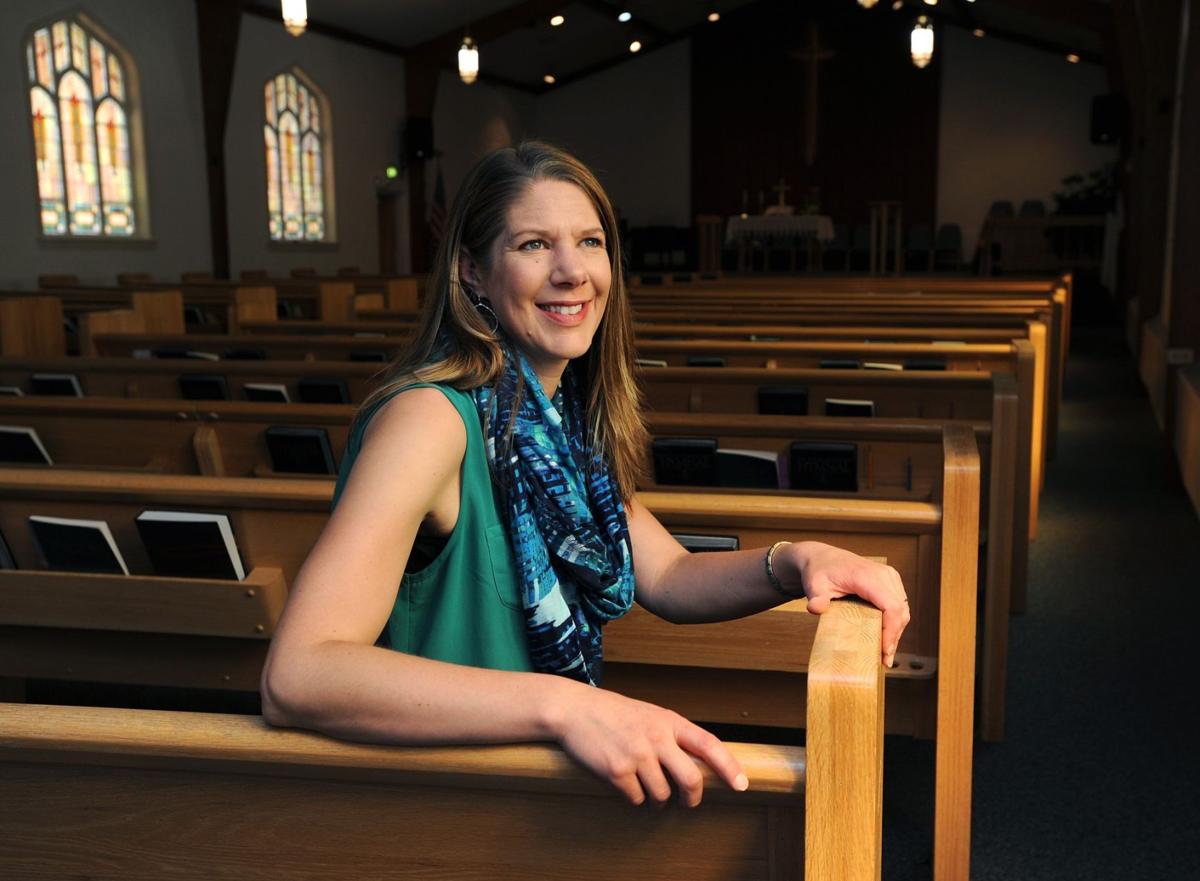 Evangelical United Methodist Church has a simple motto: "Act Your Faith."
The Rev. Wendy Ochs, pastor of the church at 345 Broadwater Ave., leads a congregation with people "who are not afraid to get their hands dirty."
EUM houses the Yellowstone Conference Free Store, a partnership of the United Methodist Churches in Billings managed and maintained by several members. The Free Store provides clothing, household items and a meal to customers at no cost.
"There are no requirements to shop at the store," Ochs said. "Volunteers are encouraged to be customers and customers are encouraged to volunteer."
The church also partners with Broadwater School by providing school supplies, winter gear, volunteer tutors and other needed items throughout the year.
"We have a team that goes to the Montana Women's Prison every month to worship and share Communion with the women there," Ochs said, "as well as a sandwich ministry that makes more than 300 sandwiches every month for our friends without homes."
Here's what else she had to say about the church:
Give a brief history of the church: The church began in the early 20th century through the work of a missionary living on Billings' South Side. Evangelical Chapel began constructing a building on the corner of Fourth Street West and Broadwater Avenue in 1918. In 1948, the Evangelical Church and United Brethren in Christ Church merged to become the Evangelical United Brethren Church (EUB). The church grew quickly during the next several years, reaching a peak of more than 400 members in the '50s and '60s. In 1968, the EUB and Methodist Churches merged to become the United Methodist Church. This time of transition was a challenge and brought membership changes, but EUM continued to claim and live out its call to be a mission church that serves others by sharing Jesus' message of love, forgiveness and grace.
The biggest success your congregation has had in the past year: Many of our current mission projects were started in the past five years, so it's been a joy to watch those ministries continue to grow, thrive and positively change the lives of our members and the folks we serve over this past year.
The biggest challenge you or your congregation faces: Like many congregations, we struggle to maintain an old, large church building as the number of active, engaged members has declined during the course of many years. However, we choose to look at our building as a blessing and not a burden. We trust that God will continue to help us find ways to use our building to serve the community and our church family. We also know that if we continue to grow as disciples — people who truly understand, embrace and live out the teachings of Jesus — our church will continue to grow as a healthy, vibrant and effective community of faith.
Give one piece of advice that has helped you, as a pastor, succeed, and one pitfall to avoid: I am a very new pastor and appreciate much of the advice I've received from friends and colleagues who've been doing this work for a while. The best so far is this: Make sure to set aside time to nurture your personal prayer life, be sure keep sacred a day each week to have as your own Sabbath, and remember that you're a pastor to the community you live in first and to your church second.
Plans you/your congregation have/has for the next five years: We want to continue to grow as mature disciples, faithfully serve others in the ways that we can and are called to, make some improvements to our church building, celebrate our 100-year anniversary in 2017, and know that when we genuinely love and live out our faith, those we invite to join us will be blessed when they do.
Title and subject of a favorite recent sermon: "Jesus Said That?" Good Shepherd Sunday, what we need to know about sheep and shepherding to understand what it means to call Jesus our Good Shepherd.
Favorite hymn/worship song: "Great Is Thy Faithfulness"
Favorite scripture: Romans 12:9-21, with offers words about how to be in relationship with others.
Name of denomination/branch of religion: United Methodist
Size of congregation: 140 members, 100 attending weekly worship
Service days and times: Saturday 9:30 a.m., Sunday 10:30 a.m.
Other regular gatherings/meetings: Wednesday Bible Study at 6:30 p.m., Free Store is the first and third Saturday of every month, 10 a.m.-12:30 p.m.
Number of staff members: One full-time pastor and a part-time secretary, Betty Fridrichson.
One question we didn't ask that you'd like to answer: How is the church relevant today? To be honest, answering the call to be a pastor in a time when many in our society views the church as judgmental, hypocritical and irrelevant is a scary thing. And though I'm not sure I've completely formulated my answer to this question and certainly don't have enough room to fully answer it here, I will say this: The church, this church, offers a community where broken people living in a broken world can find acceptance, support, encouragement, meaning, purpose and a safe space to ask tough questions and wrestle with difficult answers. If that's not relevant, I'm not sure what is.