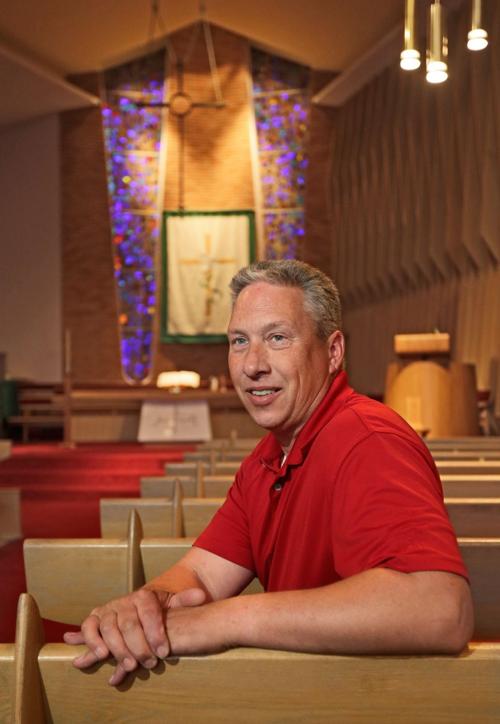 Last year, First Presbyterian Church in Billings partnered with Yellowstone Valley Habitat for Humanity to provide major sponsorship of a house that was built for a family of four near Newman Elementary School.
"As a church we are committed to help Billings become a better place and allow God to use our gifts and abilities to change the lives of people in our own community," said the Rev. Dave Thompson, pastor of the Billings church. "We also organize a community block party every August, and it has grown significantly in recent years."
Here's what else Thompson had to say about the church that can be found at 2420 13th Street West (the corner of Poly Drive and 13th Street West):
Church's Mission: Our mission statement invites us "to reflect the love of Jesus Christ in our church, community and world." We do this by learning about God's word and the life, death and resurrection of Jesus Christ and by applying these spiritual truths to every aspect of our lives, our relationships and our care for others.
History: First Presbyterian Church of Billings was organized in 1903 with 24 charter members. After meeting for 14 years in various locations, the church built a facility at Third Ave North and 34th Street, not far from the Moss Mansion, dedicated in March 1917. By 1950 the need for expansion was evident and resulted in the purchase of four acres of land from Rocky Mountain College on the corner of Poly Drive and 13th Street West. In 1955 the initial two phases of the new building project was completed and the sanctuary was finished in March 1962.
Challenges: I have been a pastor for 20 years and still see a lot of the same challenges that were present in my first year in the ministry, including making the connection between biblical truth and cultural relevance. Despite a growing sense by some that the Bible is irrelevant and outdated, I believe it is very practical and relevant and can speak into the issues that we face today: diversity of beliefs, time pressures upon families and personal issues.
Plans for the next five years: We plan to continue to partner with Family Promise, Habitat for Humanity, the HUB, Tumbleweed and other organizations that work with children, youth and adults. We have also formed a partnership with a Presbyterian church in Zimbabwe. We will continue to update our facility, making it a place that is used by the community and our congregation to bring glory to God.
Favorite hymn or worship song: For the old hymns, among my favorites are "Praise Ye the Lord, the Almighty," "Abide With Me," and "How Great Thou Art." I enjoy playing the guitar and love the music of the David Crowder Band, Mercy Me and Fernando Ortega.
Favorite scripture: Having worked as a commercial fisherman in Alaska, I have always been drawn to the fishing stories in the Bible. My favorite is the story of Jesus appearing to his disciples on the Sea of Galilee after he comes back to life (John 21: 1-14). We are told in this story that the disciples had fished all night without catching anything. It is at this very point of being tired and discouraged that Jesus comes back to them and transforms them with a new reality that he is alive. Their lives are changed by Christ and empowered to take his redeeming love and grace to a hurting world.
One piece of advice that has helped you, as a pastor, succeed: My dad has served as a Presbyterian pastor for 48 years and has given me a lot of advice over the years. He gave me this advice early on in my ministry: "Dave, there is only one God, and you are not it." I find that to be helpful in remembering what our work is about — we are in a position to point people to God as we live under the humility and direction of Jesus Christ.
Title and subject of a favorite recent sermon: One of my favorite recent series was titled, "What Matters Most," looking at a lot of things that matter to people: family, careers, education, play and finances.
Affiliations: Under the Presbyterian Church (USA) denomination, we are affiliated with the Yellowstone Presbytery, which consists of 25 churches in central and eastern Montana.
Size of congregation: The church has 406 members.
Service days and times: Sunday worship is celebrated at 10:30 a.m. during the school year and 9:30 a.m. from Memorial Day weekend through Labor Day weekend. A variety of Sunday school classes are offered for all ages during the school year at 9:15 a.m.
Other regular gatherings-meetings: A large Wednesday night youth program (free meal served every week), Bible study groups, choirs, Bible Study Fellowship program on Thursdays and an active Stephen Ministry program.
Number of staff members: In addition to a senior pastor, we have a full-time youth pastor, Orrin Feddes, who directs our children, youth and family programs. We have a 30-hour-a-week office manager, and part-time music accompanist, custodian and choir director.
One question we didn't ask that you'd like to answer: Retirement dreams? Even though it is a long way off, I'd like to write a book about my experiences as a pastor. I have had some pretty unique and funny experiences in dealing with people and families over the years and it would be fun to put these experiences on paper to pass on to others. This book continues to be written every day with new experiences and opportunities.