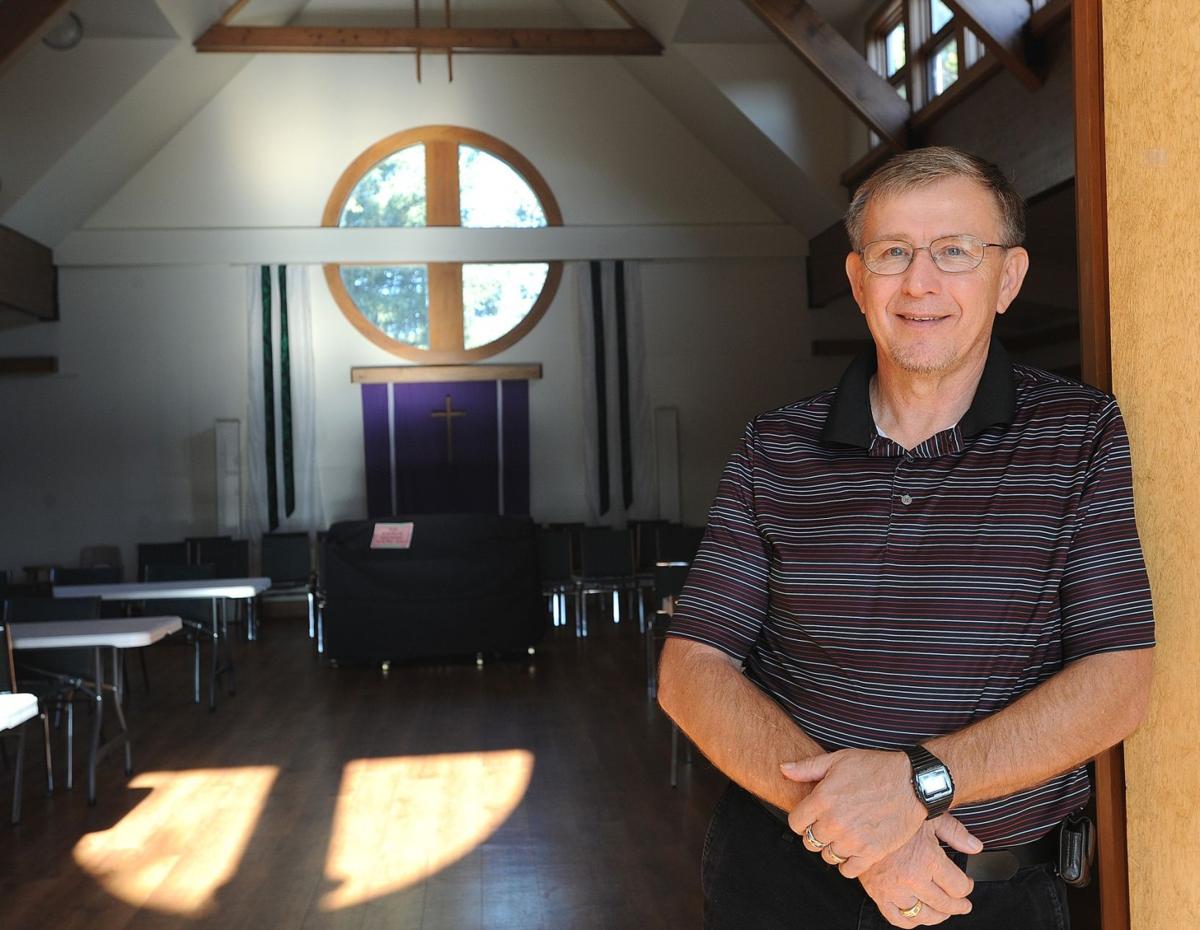 The changing world forces believers to reassess how best to minister to others, says the Rev. Gary Geiman, pastor of Hope United Methodist Church in the Billings Heights.
"As our community, society, and culture undergo dramatic shifts, how do we as people of faith stay relevant and continue to be a blessing to others, sharing the love of God, and meeting the needs of all, both inside and outside the church?" said Geiman.
It's a challenge he works to answer with his congregation at the church at 244 Wicks Lane. Here's what else Geiman has to say:
Church's mission in the community and how the church is involved in the community: The mission statement at Hope United Methodist Church states, "As a Christ-centered community, we invite, nurture and empower all God's children to become disciples of Jesus Christ." Jesus called people to follow him, instructed his disciples in the ways of faith, and then sent them into all the world to minister in His name. We take that charge very seriously.
Hope United Methodist Church seeks to be an outwardly focused Christian community more than we are an inwardly focused one. We seek vital connections in our community, and seek opportunities to be a positive influence in witness and service.
Our church is involved in Family Promise of Yellowstone Valley, and we partner with other community churches to provide temporary housing for homeless families in our community. We are the host site in the Billings Heights for the Senior Meals program, which provides hot noon meals five days a week to our community's senior population. We are also involved with the Billings Food Bank, Tumbleweed, Habitat for Humanity, Heights National Little League, the Messiah Festival, various 12-step programs, Girl Scouts, and we host weekly worship at Edgewood Vista Memory Care, just to name a few.
Give a brief history of the church: In the late 1970s, it was determined that the growing Heights area of Billings could support a United Methodist Church. Land was purchased at the present site of the church for future building. The founding pastor, the Rev. John Pugh, was appointed to begin building a congregation. Hope United Methodist Church was chartered in 1981, with approximately 25 percent of the original members coming from First United Methodist Church and the rest coming from other families in Billings Heights.
The biggest success your congregation has had in the past year: This past July 1, we began a cooperative ministry venture with Huntley UMC, sharing the services of one pastor.
Give one piece of advice that has helped you, as a pastor, succeed, and one pitfall to avoid: We are all flawed human beings in daily need of God's grace (forgiveness). When I remember this, life is good and God's Kingdom advances, and when I forget this, the frustrations of ministry and the burdens of life weigh heavy.
Plans your congregation has for the next five years: Our new ministry arrangement with Huntley UMC is a three-year experiment, so that will be at the forefront of our planning and visioning. I will also possibly be transitioning to retirement within the next five years, so positioning the church for that transition will also be a priority. And finally, seeking to remain a vital spiritual presence in our community will be a top priority.
Title and subject of a favorite recent sermon: "The Seed of Promise," based on Mark 4:26-34. This sermon focused on two of Jesus' parables on the kingdom of God. The kingdom of God reigns in human life; kingdom work is God's work (although we try to assist); and God's kingdom will grow with or without our help.
Favorite hymn/worship song: There are so many, but a recent new favorite is, "There Are Some Things I May Not Know (Yes, God Is Real)" by Kenneth Morris.
Favorite Scripture: 1 Corinthians 13:7: "Love bears all things, believes all things, hopes all things, endures all things."
Contact information: Pastor Gary Geiman, 406-259-4673 (church) and 406-208-3105 (cell); email hopeumc@billingshopeumc.org; website www.billingshopeumc.org; Facebook — Hope United Methodist Church; mailing address Hope United Methodist Church, P.O. Box 50066, Billings, MT 59105.
Name of denomination: The United Methodist Church.
Size of congregation: Approximately 300 members; 125 in weekly worship.
Service days and times: Weekly worship on Sunday mornings at 9 a.m.
Other regular gatherings meetings: weekly Sunday school, Bible study, men's and women's groups, Wednesday evening choir/children's and youth meetings.
Number of staff members: Full-time pastor, the Rev. Gary Geiman; part-time minister of music, Carol Mathew; and three other part-time paid staff.
One question we didn't ask that you'd like to answer: A recent confirmation class made up of youth in seventh-ninth grades helped to write the following welcoming statement for our website. If you visit our website, this is the statement you would read: "At Hope United Methodist Church, we believe that as the beloved children of God, you and we and all people are of sacred worth. We therefore strive to be an open and inclusive Christian community that attempts to model and practice extravagant hospitality. We invite all people, without exception, to participate with us as fully as possible in our church's life, mission and ministry to our community and the larger world."