At the heart of Christopher Yuan's story is a prodigal son who found his way home.
He was joined on the journey by his mother, Angela Yuan, who discovered her own faith and along the way helped guide her son and her husband, Leon, toward God.
Christopher and Angela Yuan collaborated on a memoir, "Out of a Far Country," that described that journey. All three will be in Billings for a series of talks Nov. 4-6.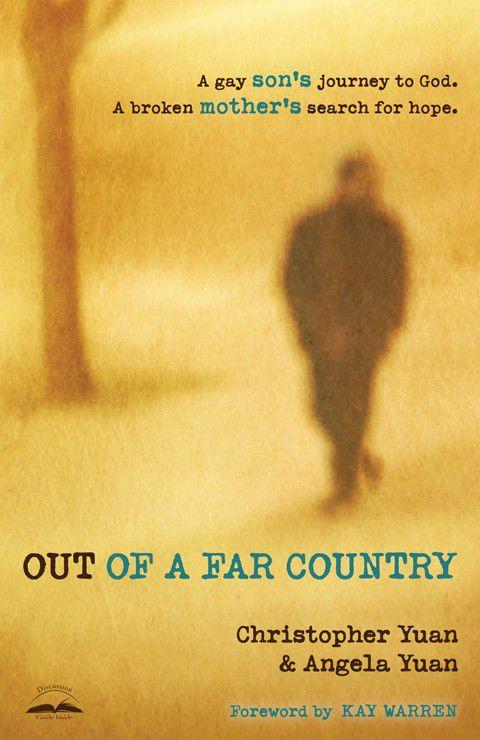 The family lives in Chicago, where Christopher Yuan teaches at the Moody Bible Institute. They also travel around the United States and to other countries to tell their story.
Christopher Yuan, who earned a doctorate of ministry from Bethel Seminary in Minneapolis, also addresses sexual identity and its connection to Christian identity. He speaks about it from a very personal place.
"I had a secret that I kept hidden through high school, through college and even into when I was in the Marine Corps Reserves," he said Tuesday in a telephone interview. "I didn't come out of the closet until my early 20s."
In May 1993, he traveled home to Chicago from Louisville, Ky., where he was in dental school, to tell his parents he was gay. When his mother told him to choose his family or his gay lifestyle, Christopher Yuan told his parents he had no choice. He returned to Louisville.
Angela Yuan, living in an empty marriage and feeling rejected by her son, contemplated suicide. But through a series of circumstances, she chose Christianity instead.
"Before my mother was a Christian, she couldn't find it in herself to love me," Christopher Yuan said. "Once she became a Christian, she realized she could do nothing other than love her son."
It wasn't that she could embrace his sexuality, Christopher Yuan explained. She came to understand that she was imperfect, a sinner whose behavior missed the mark, which she found liberating.
"She realized just as God can love her in spite of her sin, she could love me, her gay son," he said.
For his part, Christopher Yuan wanted nothing to do with his mother's newfound faith. He got involved in drugs, both using and selling them, and in the gay club scene. His focus shifted away from his studies, and three months shy of graduation he was expelled from dental school.
Christopher Yuan moved to Atlanta and continued selling drugs, supplying dealers in more than a dozen states. He also became well-known in circuit party circles, traveling around the country to huge parties filled with gay men.
"I had money, fame, drugs and sex. What else was there?" he said. "My parents prayed for me, for a miracle."
His mother "prayed that God would do whatever it took to bring this prodigal son home to him."
The answer to that prayer came in the form of a drug bust in January 1998. DEA agents and Atlanta police arrived at Christopher Yuan's apartment not long after he had gotten a large drug shipment.
Methamphetamine and ecstasy in clear sight on the counter gave officers the right to enter without a warrant. He was charged with possessing and distributing the street value equivalent of 9.1 million tons of marijuana, which left him facing 10 years to life in federal prison.
Christopher Yuan initially was taken to the Atlanta City Detention Center. He made a collect call to his parents, fearing their reaction.
"My mother's first words were, 'are you OK?' " he said. "There was no condemnation, just words of unconditional love and grace."
Soon after, he was diagnosed with HIV. He called it "the deepest, darkest moment of my life."
One night in his cell, he looked up and saw something scribbled on the wall: "If you're bored, read Jeremiah 29:11." The verse gave him a glimmer of light that God had a plan for his life, regardless of what he had done.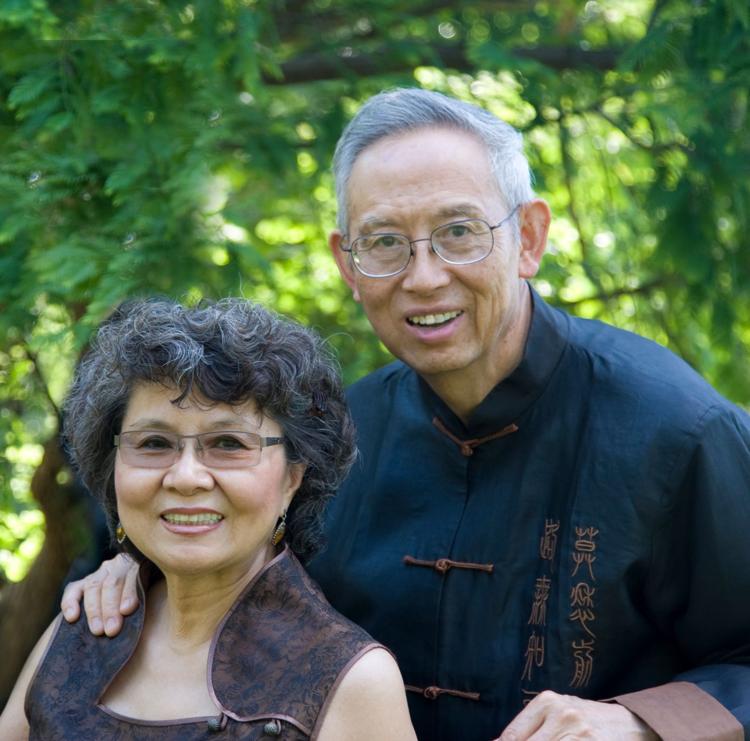 Christopher Yuan and his parents will relate the rest of their faith journey during their presentations in Billings. But Christopher Yuan will also speak about how he came to realize that his identity was not grounded in his sexuality.
"My identity isn't gay, it is not ex-gay and it is not heterosexual or straight," he said. "My identity as a child of God must be in Jesus Christ alone."
For him, choosing God and the Bible meant viewing homosexuality as a sin. But he was quick to say that God condemned the act, not the person.
"I had gotten the message from Christian protesters at gay-pride parades that the God of the Bible hated people like me because we were abominations," he said.
In truth, God opposes any type of sin but he loves the person, he said. Christopher Yuan developed a new paradigm for his sexuality, saying he could choose faithfulness in marriage to a woman or chastity in singleness, calling that holy sexuality.
He added that a tension exists regarding how Christians approach homosexuality. Those on the conservative side "have not done a good job of sharing Christ and the Gospel" with friends and family in the gay community in a loving way.
"We have really created an us/them mentality and almost treat others as our enemies," he said. 
But other Christians err on the side of grace rather than truth.
"To be completely full of grace and truth, 100 percent of each, that is very difficult," he said. "That's what we need to pursue."