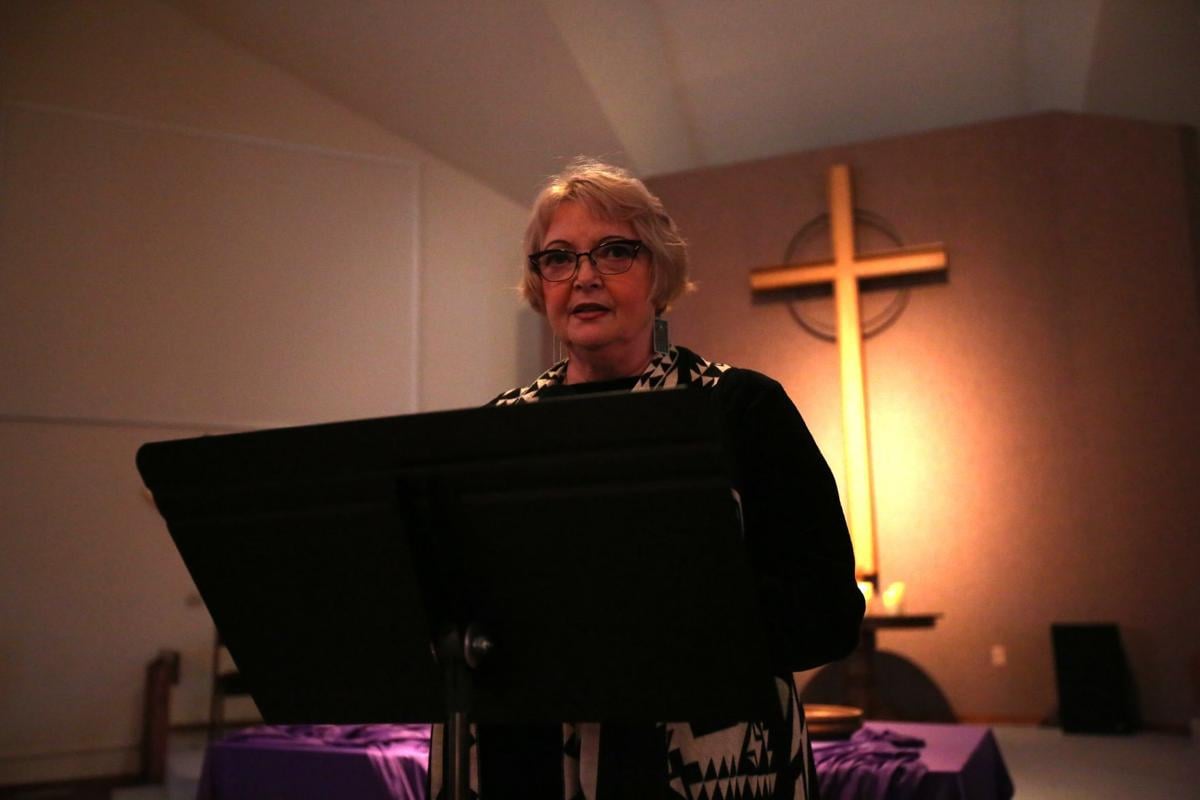 On a Saturday afternoon the traffic bustled along 24th Street West, but inside adjacent St. Andrew Presbyterian Church, the atmosphere was quiet and peaceful, a balm to the soul.
Thirteen people sat inside the darkened, candle-lit sanctuary for the monthly Taizé service led by St. Andrew ordained elder Sandra McKee. Each person held a sheet of paper that contained the order of the 45-minute gathering.
Scripture spoken aloud by McKee was bookended by songs accompanied by piano and led by McKee. The gathering was punctuated by minutes of silence for meditation and silent prayer, and McKee even led them in a breathing exercise.
Individuals, at random times during the service, walked to the front of the sanctuary to light a candle, punctuating a personal prayer. All were invited to join in a time of intercessions, with prayer needs spoken aloud followed by "Lord hear our prayer."
"This is a time when we can say our payer needs, if anybody has specific needs," McKee said.
Individuals then asked for peace and reassurance for people in Africa, wisdom for leaders and comfort for families dealing with death, among other requests.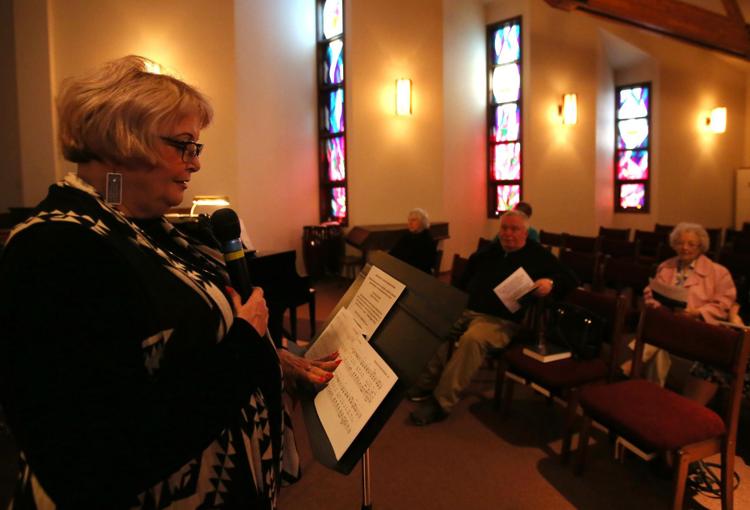 Then everyone joined in the Lord's Prayer, followed by silence and a musical postlude.
"Thank you for being with us this evening," McKee concluded, before people quietly rose from their seats and left the sanctuary.
In an interview, McKee said she was initially drawn to this type of meditative service back in the summer of 1993, when she was a graduate student studying spirituality at Santa Clara University in California.
"They had this beautiful chapel on the campus and they had the whole department put it on," she said. "It was so well done, I just loved it."
The origins of the Taizé (ta-ZAY) service go back to World War II.
You have free articles remaining.
"It was named for a town in Taizé, France," McKee said. "It was a small group of religious brothers who started this faith community, based on social issues precipitated by the war.
The brothers came from a mixture of religious and cultural backgrounds, she said. The people were encouraged to pray in private in their own rooms, almost by necessity, because there were people there from such different places.
In 1940, Brother Roger founded an ecumenical monastery that continues to this day.
"The prayer form and music retains its interfaith roots," McKee said.
With that in mind, she reserves time during each Taizé service at St. Andrew for "a moment from our neighbors" that includes words from a variety of religious traditions. At a recent service, she quoted Brother Roger: "God understands every human language. Remaining close to him in silence is already prayer. Your lips remain closed but your heart is speaking to him. And by the Holy Spirit, Christ prays in you more than you can imagine."
The style of the Taizé service can vary. Some churches venerate the cross, while others include Communion or light candles for prayer.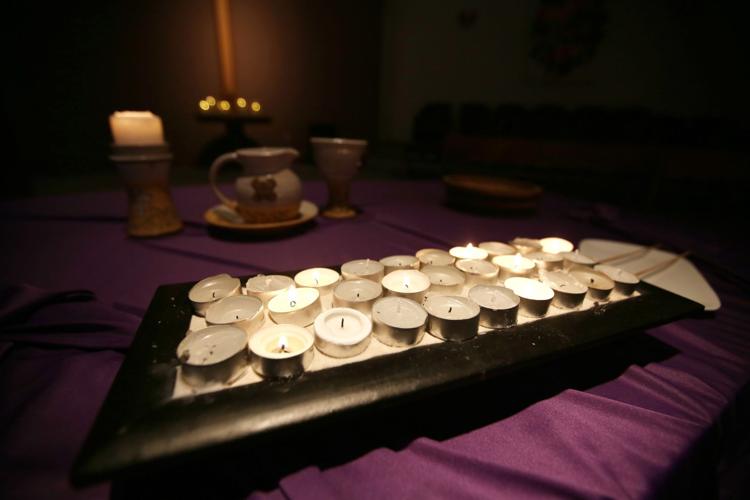 "Probably the music is consistent," she said. "Our hymnal comes from Taizé."
Of the people who attend the St. Andrew services, generally half are members and the other half are people from other denominations. McKee holds the service on a Saturday so it doesn't conflict with most other church schedules.
Attendees probably skew older in age, but not always.
"I love it if we have young people come," she said. "They're unplugged for that 35 or 40 minutes."
For those who have never participated in a Taizé service, McKee thinks it's worth exploring. It can rejuvenate a tired prayer life and bring "a little spiritual blessing."
"My hope is that people get centered and quiet and feel at peace."