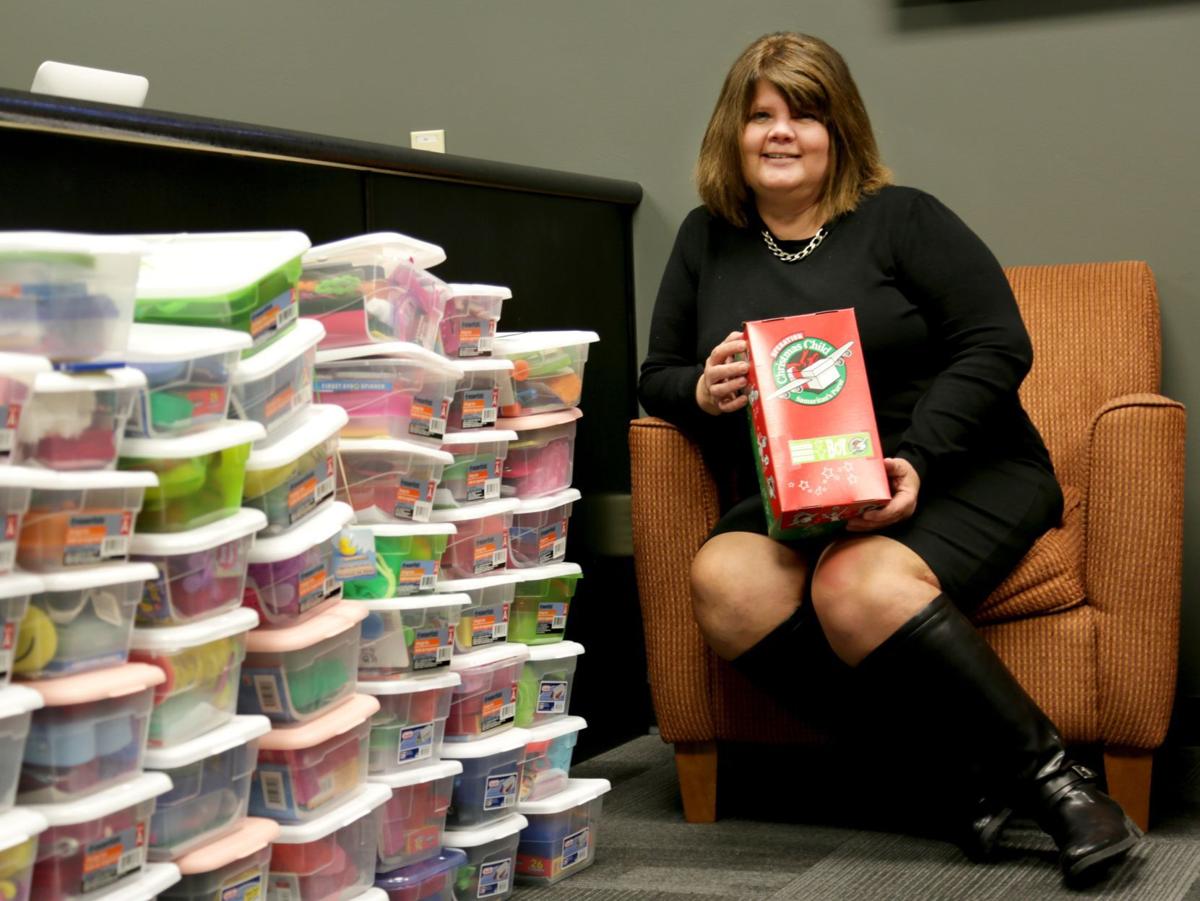 Plastic shoeboxes stacked in the Connection Center at Faith E Church in Billings Wednesday were filled to the brim with toys and small gifts for impoverished children around the world.
Some contained socks and stuffed animals, soap and a toothbrush, among other items. Others held sunglasses and a brush, crayons, a notebook and flip-flops.
All were packed with love and a hope that the gifts would bless a boy or a girl who might not get much else for Christmas. It's part of Operation Christmas Child, a ministry of Samaritan's Purse, in which people are invited to brighten kids' holidays.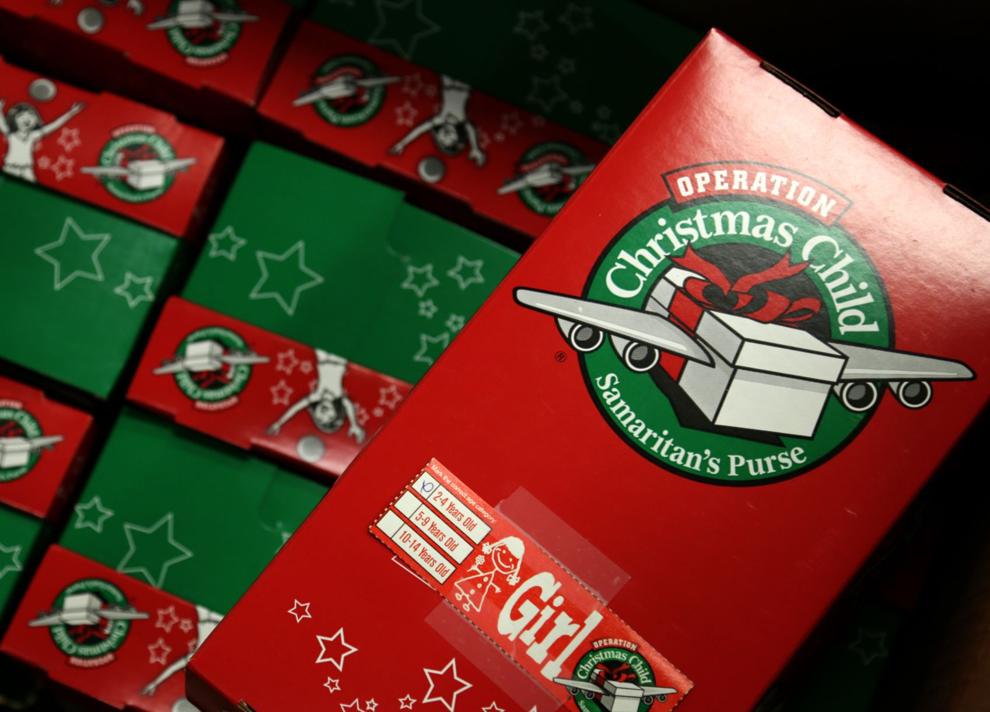 Dyann Rohrer, events director at the West End church, had the opportunity nearly two years ago to see the boxes given out to youngsters in the town of La Paz in Honduras.
"It is just amazing to watch because they're so appreciative of the little things and the gifts that they receive," she said. "It can be a bar of soap, a toothbrush — something so simple — but they have such appreciation for any gift they get."
National Collection Week, when people drop off their shoeboxes, runs from Nov. 13-20, although people are welcome now to take them to the office at Faith E, Rohrer said. There are a number of drop-off locations throughout southcentral and eastern Montana.
The goal for this part of Montana is to collect 8,695 shoeboxes. The global goal this year is to reach 12 million children.
Faith E has helped fill shoeboxes for probably 20 years, Rohrer said. More recently it has become a collection site.
Last year, church members donated 683 boxes, and the church collected 1,600 boxes from the community. In addition to Faith E Church, Trinity Baptist Church in the Heights also serves as a collection site, as does The Rock Church in Laurel. Red Lodge Alliance Church serves the Red Lodge area, Clarks Baptist Church serves Bridger and Columbus Evangelical Church will be available to Columbus residents.
People can buy standard-size plastic shoeboxes, and Faith E has some red-and-green cardboard shoeboxes it will give to people to fill and return. Participants can buy gifts specifically for a boy or girl in three age categories: 2-5, 6-9 and 10-14.
"They encourage you to put in that 'wow' gift, that when the child opens the box they say 'wow,'" Rohrer said.
The boxes Faith E puts together often include a deflated soccer ball and a pump. The nice thing, Rohrer said, is the ball forms a sort of taco shell that can then be filled with other, smaller items. Those can be hygiene items, school supplies and small toys.
"Water bottles are a popular item," she said. "Jump ropes, jacks — anything that is age-appropriate that a child would enjoy."
Here are a few things not to include: candy; toothpaste; used or damaged items; war-related items such a toy guns, knives or military figures; liquids or lotions; or breakable items.
People are also asked to include a $9 donation to cover the cost of shipping and other project costs.
"Another cool thing they encourage you to do is pray over the box and include a photo and a personal note," Rohrer said.
She tears up as she remembers her trip to Honduras and the many smiling faces she saw among the children who received the gifts. One little boy opened up his box and pulled out a letter, and then walked up to her and asked her to read it.
He didn't understand English, and she doesn't speak Spanish, so someone else read him the letter. But Rohrer took a photo of the boy who got the gift and of the letter that came in the box from a boy in New Jersey.
"It turned out the little boy had been doing that for years," she said, having reached out to his parents. "And it was cool to see how God could bless that boy by letting him know who got his gift."
Equally as special, Rohrer said, the children get to hear a presentation about the Gospel. In La Paz that included music and songs and a Bible teaching.
Those who choose to can take part in a 12-lesson follow-up discipleship program called "The Greatest Journey." It's another kind of gift that will stay with them the rest of their lives, Rohrer said.