Chef Jason Corbridge wants his food to show, "My appreciation for world cuisine and perceived connection to the world." 
Healthy food can be downright delicious. Using peak-season, nutrient-dense ingredients, I have developed recipes that will show you how easy i…
Eating well regularly can be a challenge — especially after an exhausting day. And while it may be harder to make smart choices when you're ti…
Family meals have nutritional, social and mental benefits 
Meatloaf is a childhood dinner staple that you likely didn't appreciate as a kid. But now it' s time to give the dish another chance by gettin…
Serve this as a first course or a side dish. If you want to make a holiday statement scatter some ruby red pomegranate seeds on top.
Broccoli gets a whirl in your food processor, with rice-like results, in this healthy dinner recipe. Serve with hot sauce and limes for an extra kick.
Love ordering Thai noodle soup takeout? Try making it at home. It's super simple and all you need is five ingredients to make the broth.
Inspired by retro grape jelly and chili sauce-smothered meatballs and pineapple barbecue chicken foil packets, they're exactly the kind of thi…
The next time you go to order a Momma's Pancake Breakfast, you can add a mimosa to your order.  The "old country store" chain has added alcoho…
Beer, wine, and mimosas are coming to a Cracker Barrel near you. Source: CNN
What's for dinner? Here are a few easy weeknight recipes to check out, including elevated pizza rolls, pumpkin soup and power salads.
You don't have to make a fall day trip to get this seasonal favorite — you can make them yourself at home.
For burger lovers out there, a dream job has opened up: getting paid to eat cheeseburgers (also, Friday is National Cheeseburger Day).
A year ago, Williams says, many foodies were aspirational in their diets. Less so now.
Seifer and Williams also see a trend towards shortcut products, like refrigerated dough, frozen pizza crusts and pancake mixes.
Another trend cited by Williams: more recipe searches than before for authentic ethnic foods, such as Asian, Mexican and Soul Food.
In homes where adults are working from home and kids have shorter school days, the dinner hour may well start an hour earlier this fall, Willi…
As for restaurant takeout, digital ordering is growing quickly. Seifer says pre-pandemic digital ordering (online or via apps) made up 6% of o…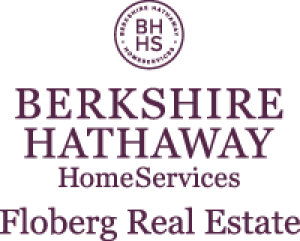 Susan B. Lovely - Berkshire Hathaway Home Services Floberg Real Estate
It's National Cheeseburger Day. To celebrate, here's a quick bite of history on the cheeseburger!
 So, what's for dinner when cooking fatigue sets in? 
Farm stands are an old idea whose time had come back.
Chive pancakes are a popular item on many Asian menus.
This power salad will keep you fueled for hours, thanks to 26 grams of protein and 8 grams of fiber.
Dig into them fresh from the oven or save the rest to re-warm for lunches or snacks throughout the week.
Nothing tastes better than a fresh tomato right from the garden or farmers market, and now's the perfect time of year to indulge.