On this Friday just before noon, dress blue was the order of the day under the Big Sky. I was heading downtown to meet my friend Val for lunch at The Sassy Biscuit Co. in downtown Billings. Running late, I opted to park the car as close as possible rather than circumnavigate the block for a front-door space. I hurried over on foot, noticing orange cones cordoning off my favorite parking spot. I just thought: summer construction.
Oddly, when I stepped into the restaurant, there wasn't a line at the counter. This place, where farmhouse meets bistro, is popular especially during brunch time on the weekends. Lines can go out the door with customers craving southern-inspired food.
Val chose a table by the window on a raised platform with tables for two atop the black-and-white checkered floor. This afforded us a view of a well-dressed gentleman standing on the sidewalk in front of the restaurant. In his ear, a transparent tube dangled down into the collar of his jacket, and a bulky cut that said concealed carry.
Inside several people in business attire, including Melanie Schwarz of Big Sky Economic Development and members of Riverstone Health milled around, obviously waiting for someone important to arrive. They positioned themselves at a timely spot in the restaurant, right by a wall of nonfunctioning clocks of various sizes and styles. Owners Jillan and Demarco Johnson moved through the restaurant greeting guests.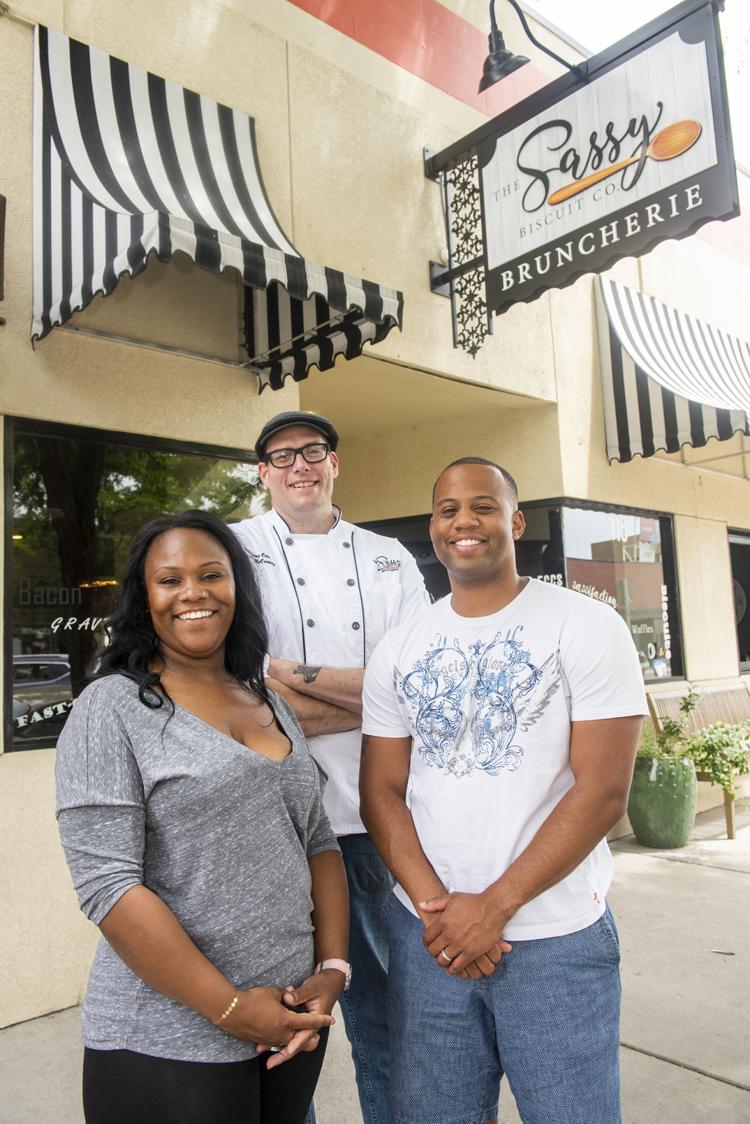 It just so happened that when Val and I were at the counter ordering lunch, Air Force Two was landing at the Billings Logan International Airport, carrying Vice President Mike Pence and his wife Karen, along with other dignitaries. Unbeknownst to us, we were soon to be having lunch together.
At the tin lined counter under lights spelling out "SASSY" Val chose "the leftover" — an open-face smoked chicken sandwich with brown gravy. Though I usually order "the Louisiana purchase" with poor man's gravy, garlic and butter-poached shrimp, smoked ham, crisped bacon and blue grits, I decided on "the cluck" — fried chicken breast on top of pressed shortcakes with a side of apple cider gravy.
The name for the restaurant came from a conversation Jilan Johnson had with her best friend, who suggested the name Saucy Biscuit, which Johnson thought was too "typical." "What about the Sassy Biscuit? I looked up the definition to ensure it was a perfect fit. I felt it described exactly what I wanted my restaurant to represent. Lively. Bold. Full of spirit."
Chef Willie McCormick executes the lively, bold and spirited menu Jilan created. The menu carries the title of "The Sassy Menu" with a prologue of "Sweet Savory Comforting Goodness." Under the category of "Pressed Shortcakes" are Sassy Biscuits' version of waffles, while under "Spooned Cakes" are the biscuits. "Simmers" include Sassy's version of a chicken pie and "Knife and Fork Sammies" is where Val's order of "the leftover" highlights sandwiches that cannot be picked up by hand.
Val and I experienced food that cannot be found anywhere else in Billings. This was the perfect comfort food as well caught up with each others' lives.
Jilan and DeMarco Johnson met at the Le Cordon Bleu culinary school in Pittsburgh. They joined the Marine Corps, and after a stint in San Diego, finally landed in Billings. In the spring of 2018, The Sassy Biscuit Co. opened downtown next to Brockel's Chocolates.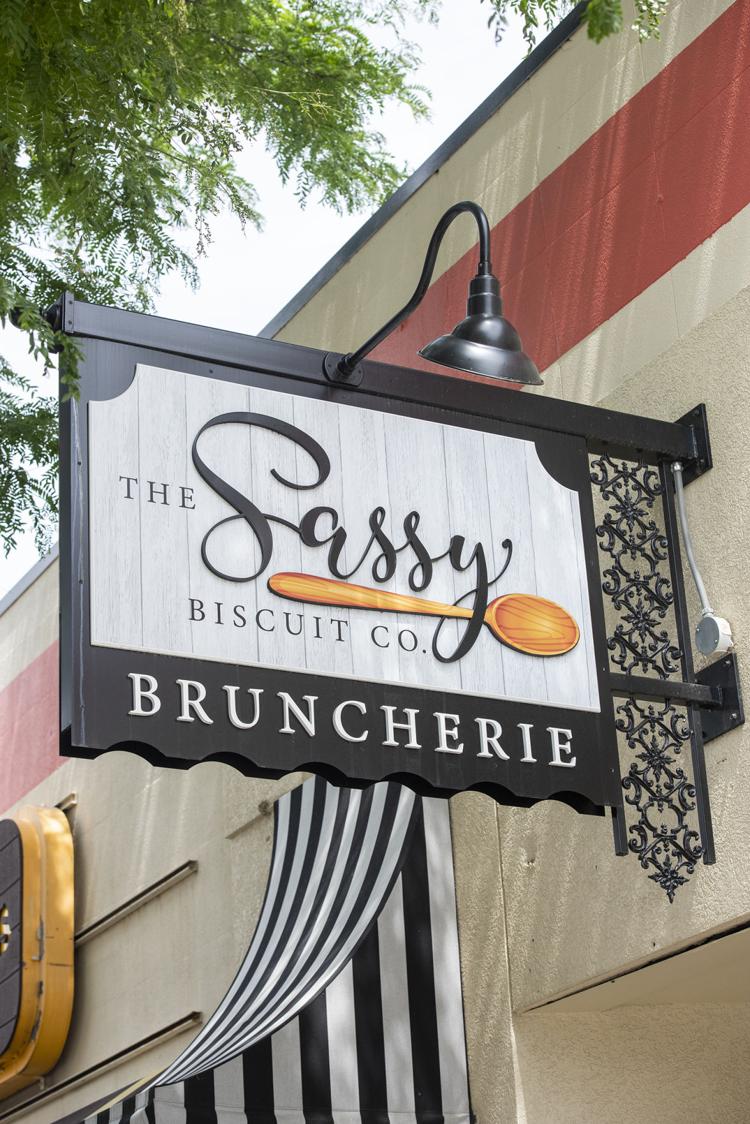 Karen Pence, the vice president's wife, dressed in blue, visited Sassy Biscuit to honor military wives and pay tribute to their spouses. "It was such a great experience for the staff, seeing how much their hard work pays off," Jilan Johnson said.
For Johnson, this vice-presidential visit was a personal validation of her hard work and devotion to the military from the lady dressed in blue.
---
Dark chocolate espresso cake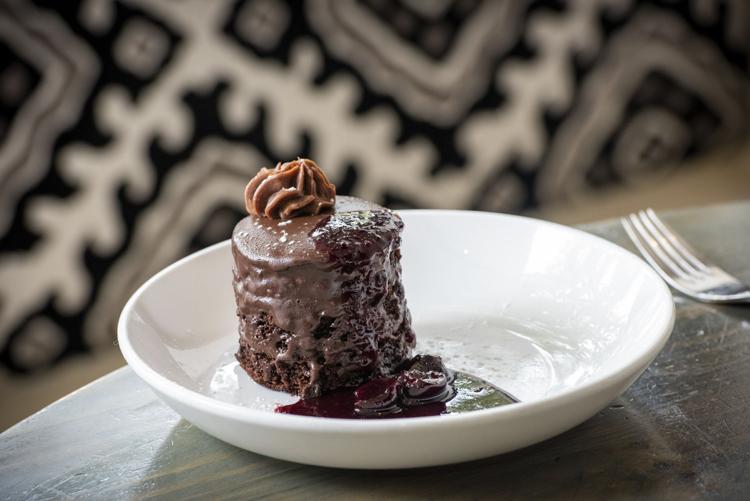 Table for four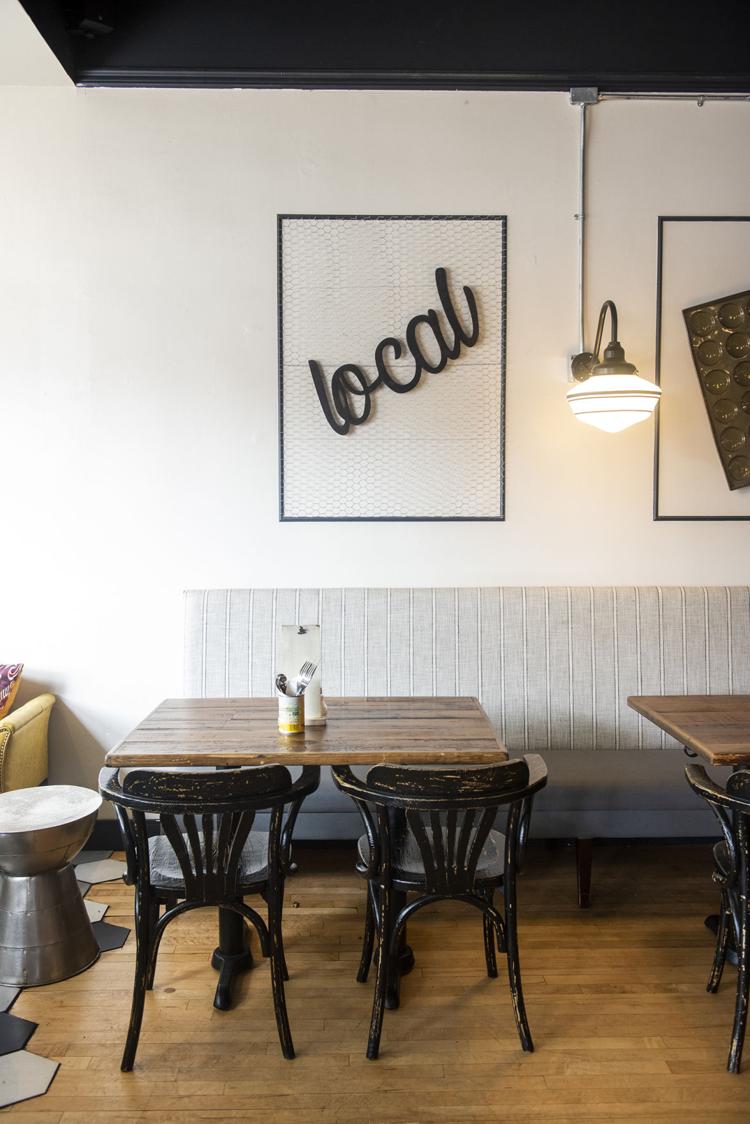 Sassy Mary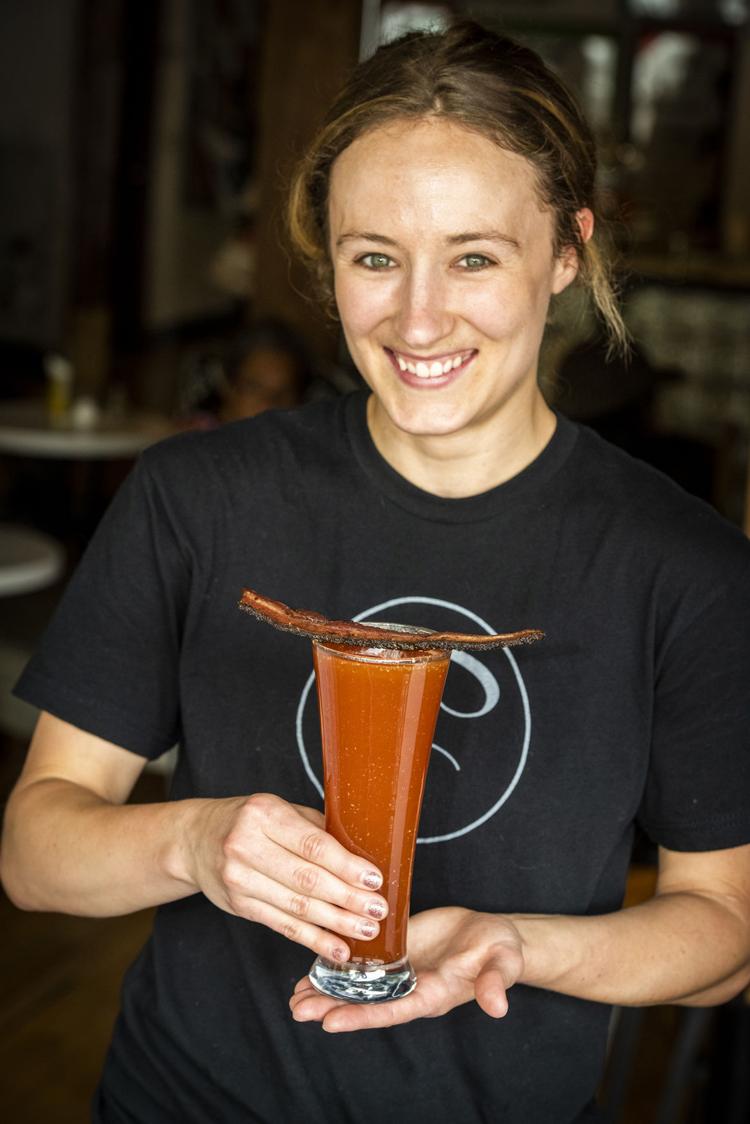 Options, options, options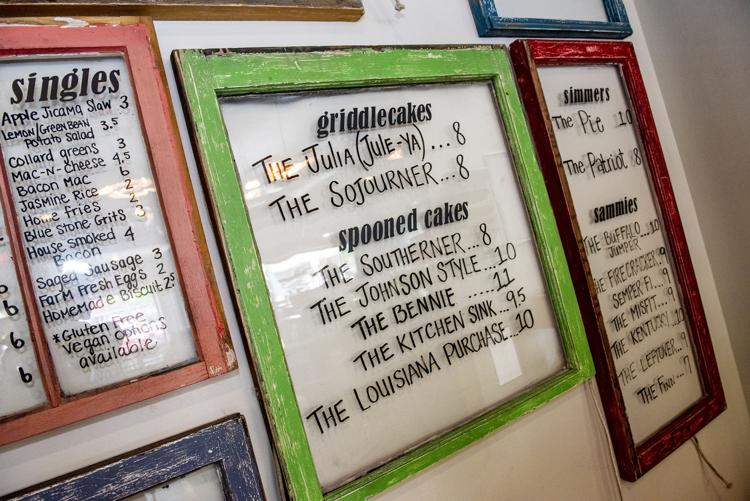 Storefront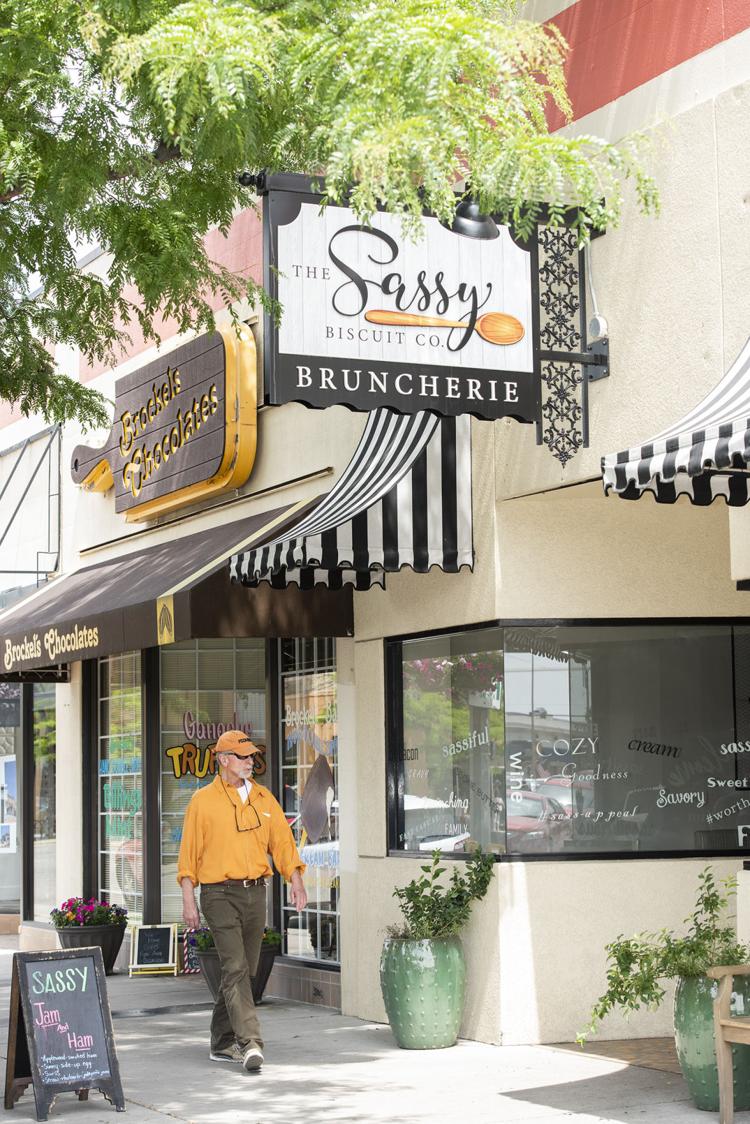 An array of seating options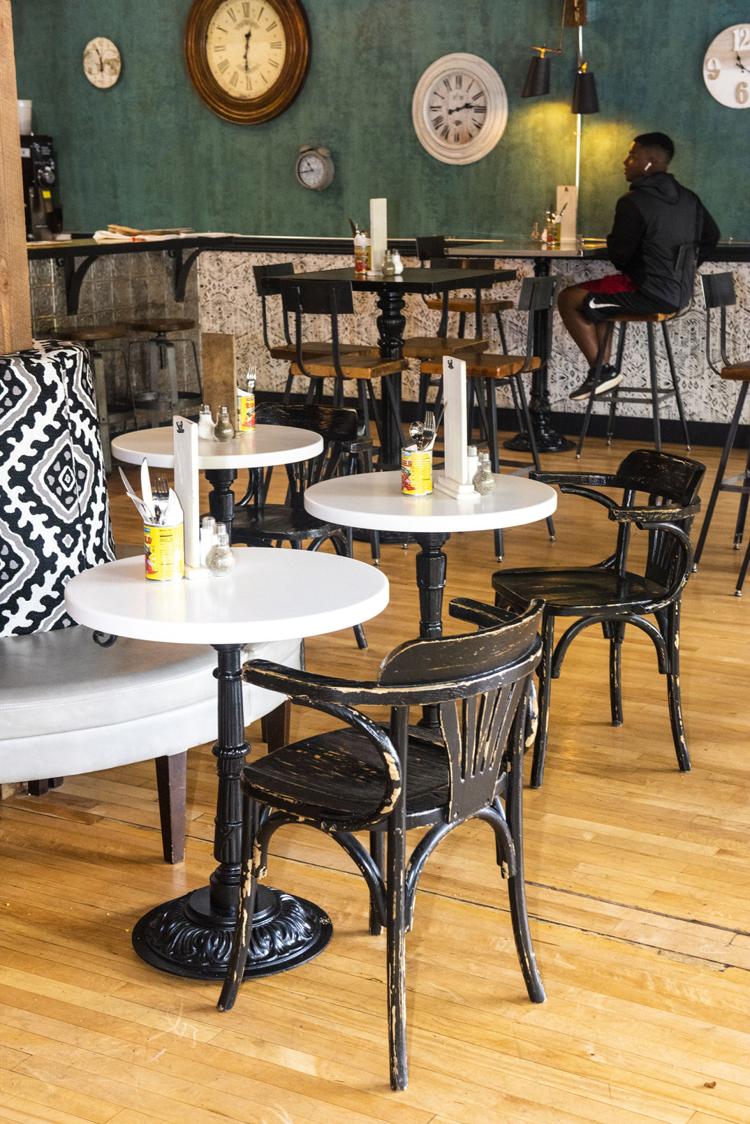 Chicken and waffles with apple cider gravy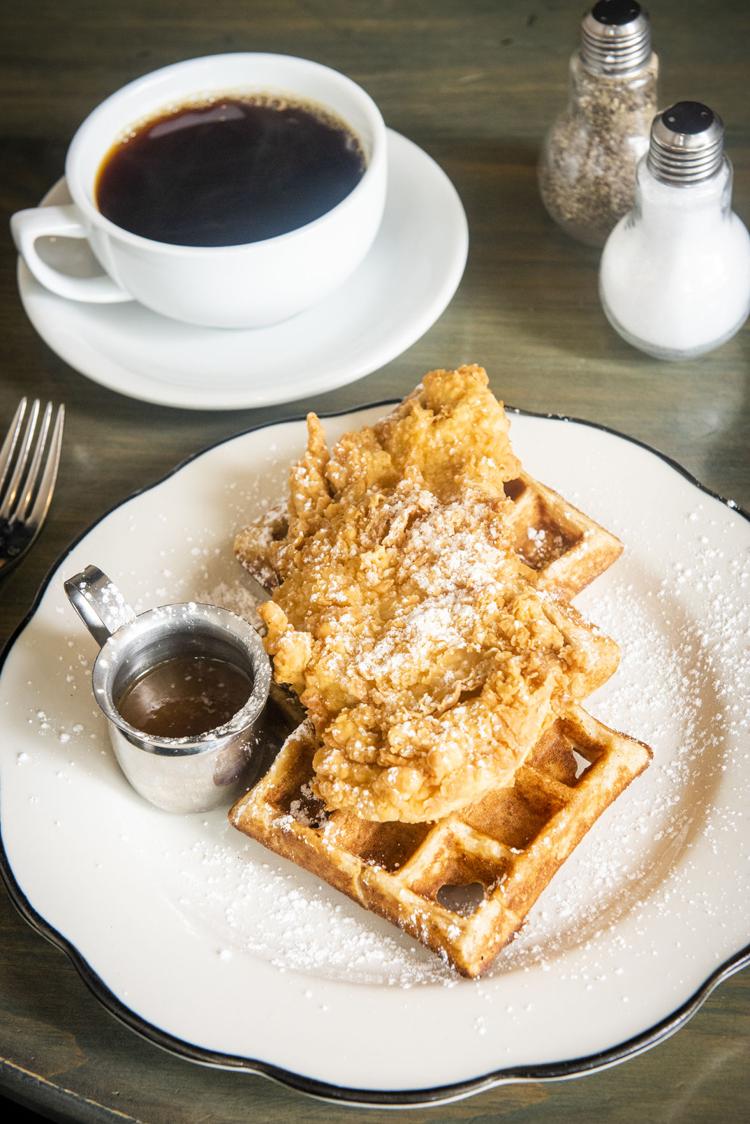 Sandwiches you can't eat with two hands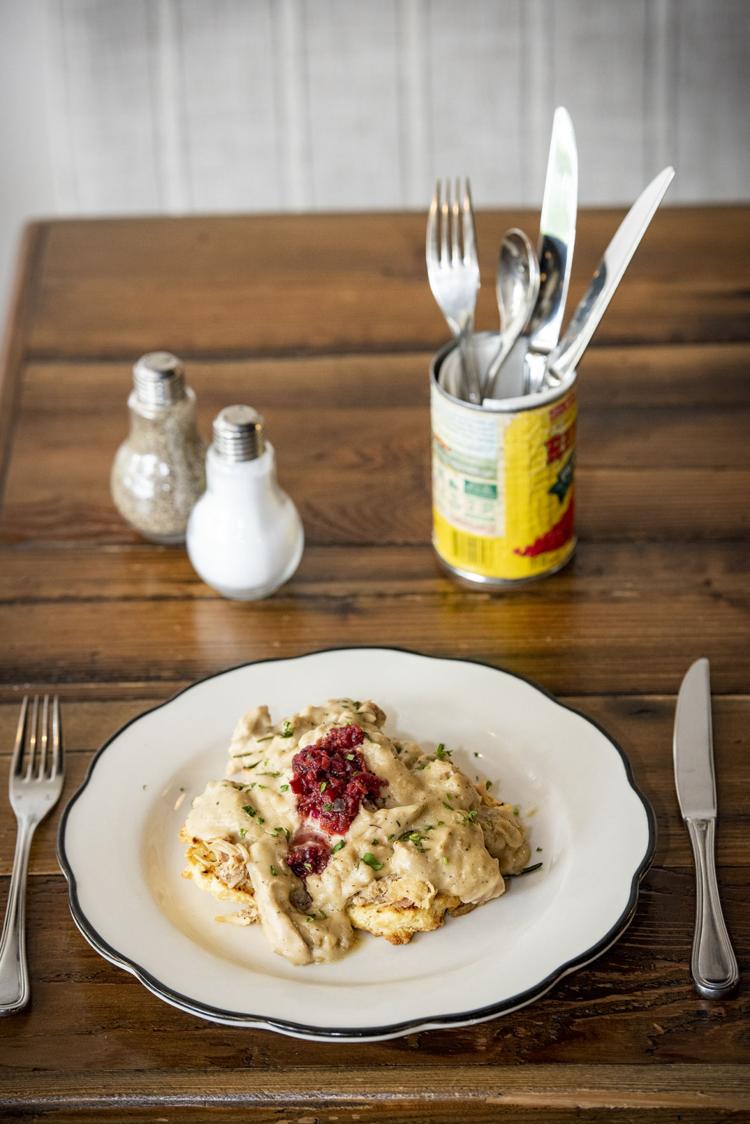 Owners Jilan and Demarco Johnson with chef Willie McCormick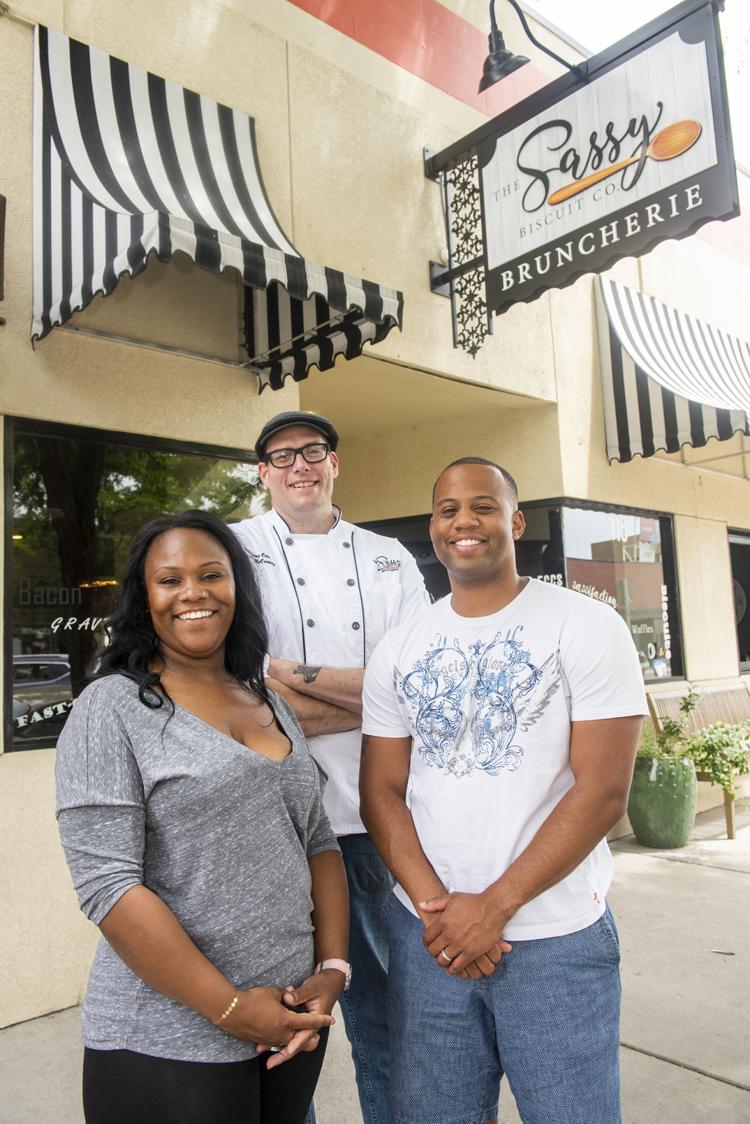 Delectable desserts
Eccentric wall art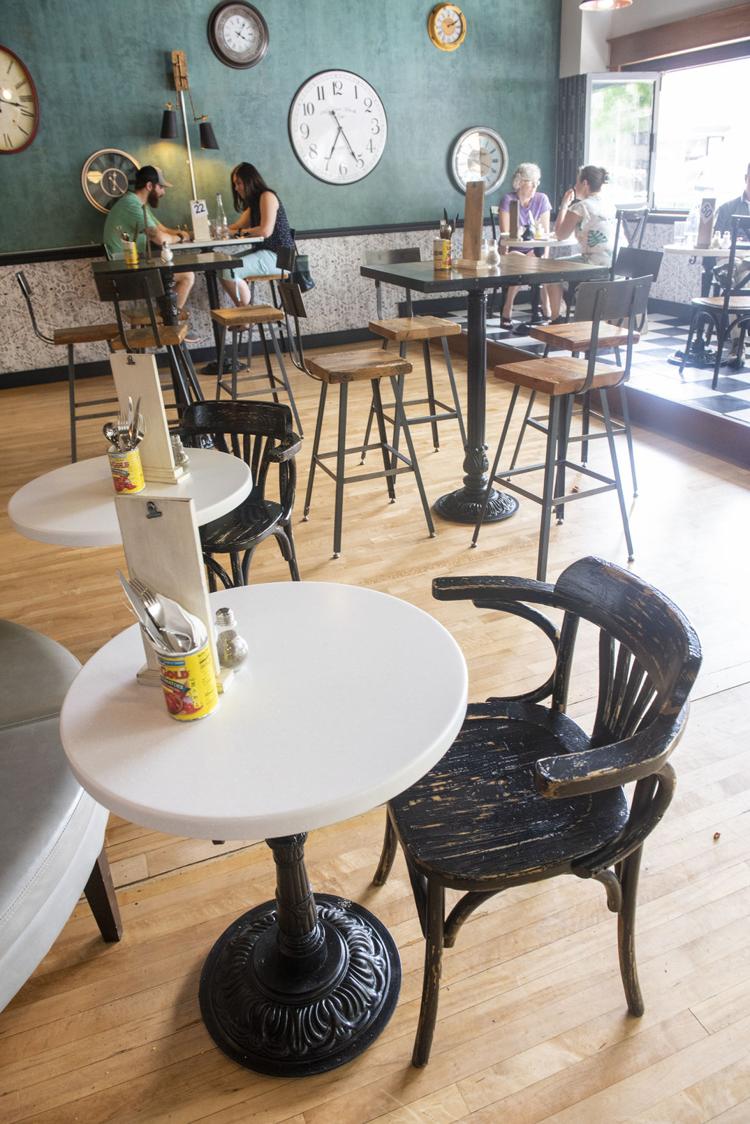 Sassy sign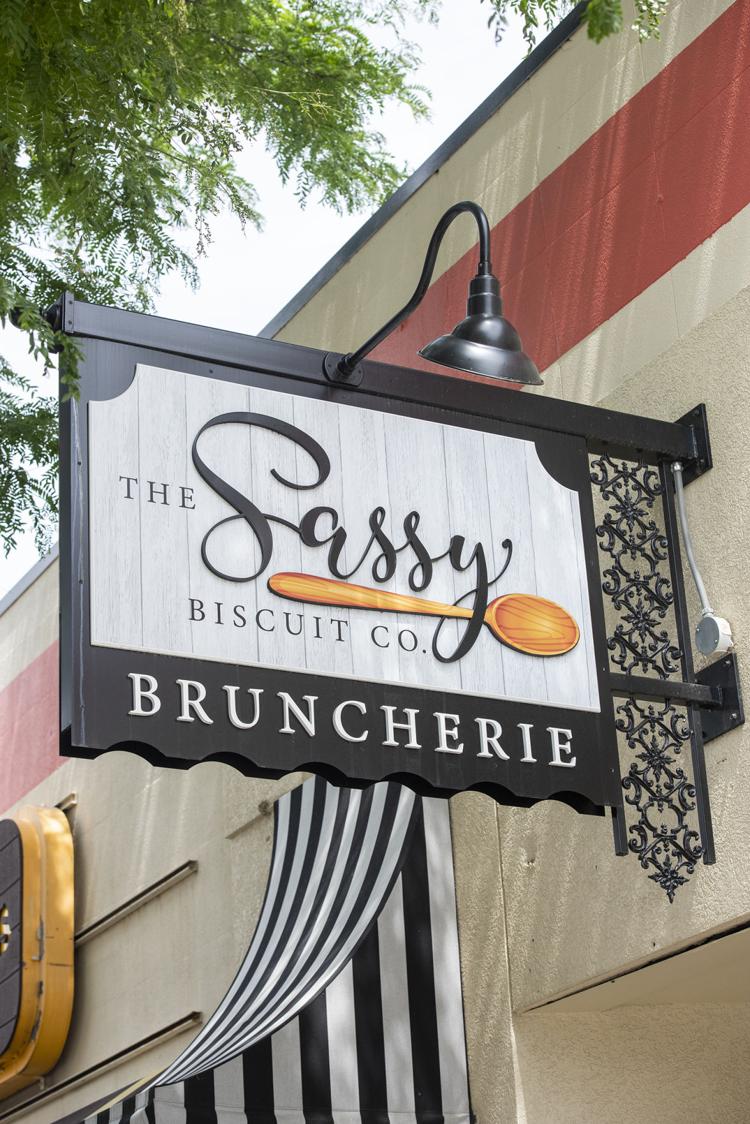 Part latte, part art, all delicious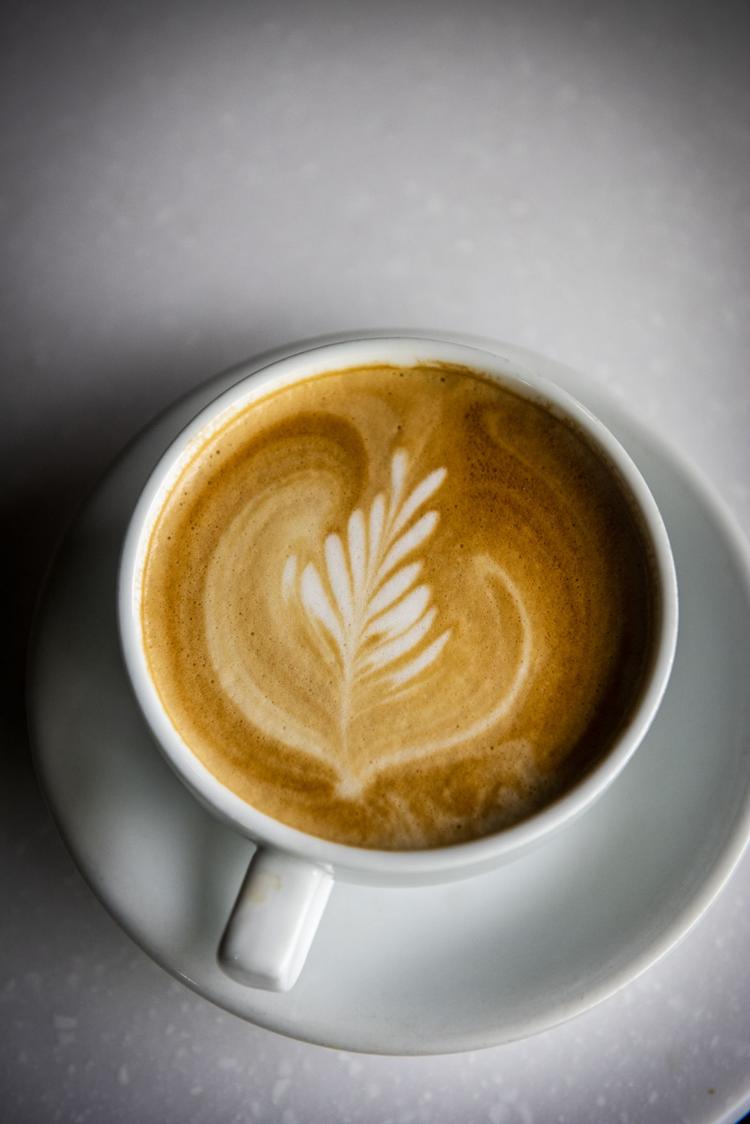 Stopping in for brunch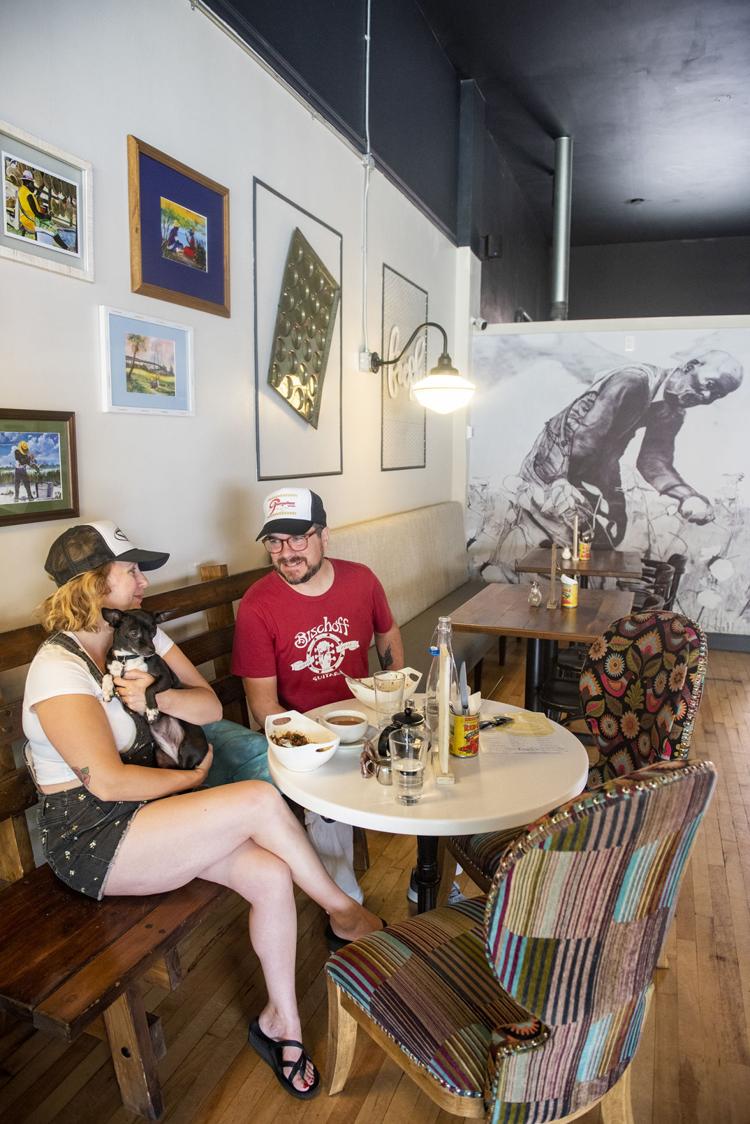 Casual dining and fun atmosphere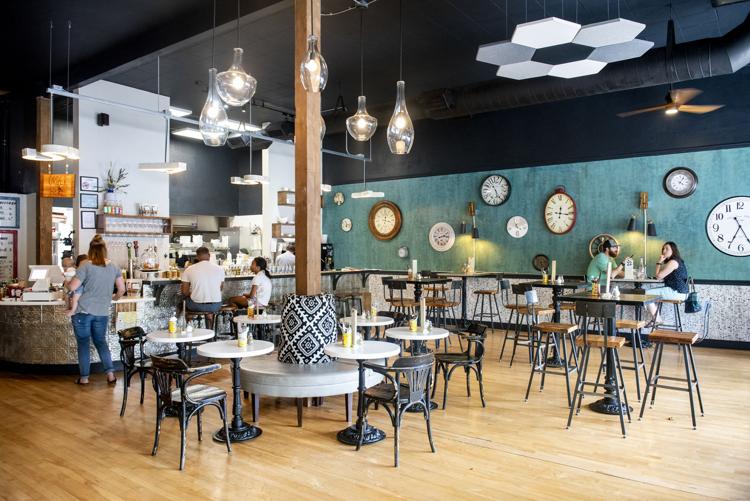 A unique Sassy menu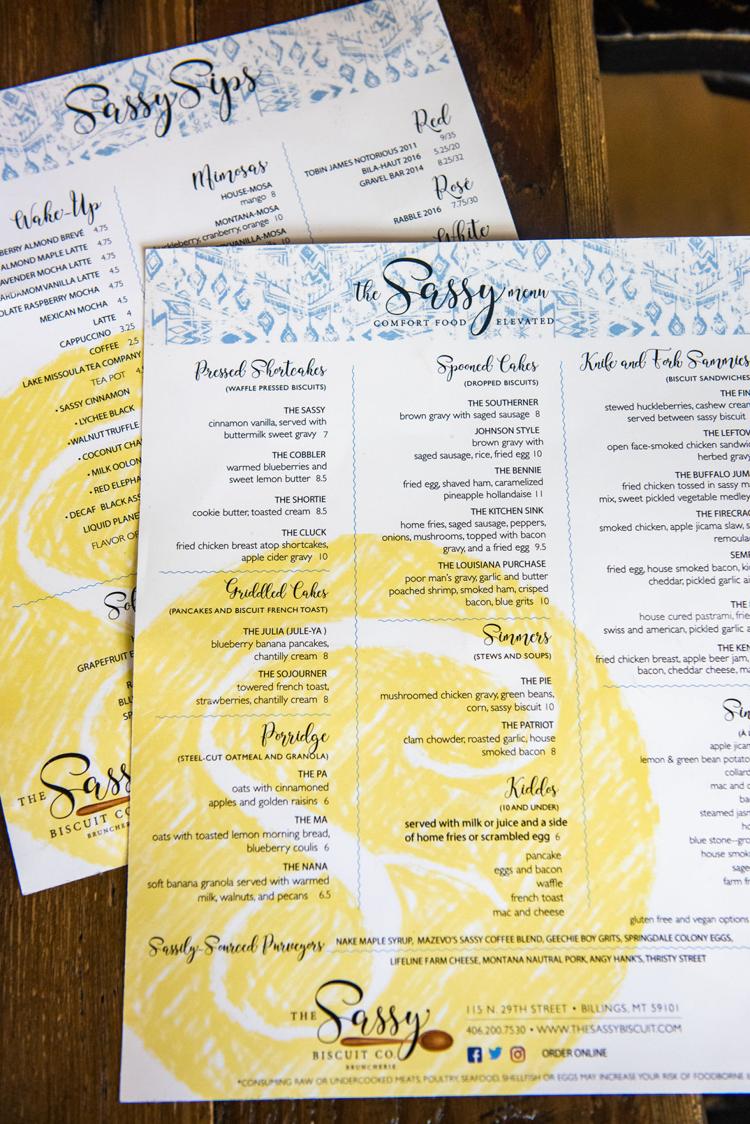 Bright light and fresh air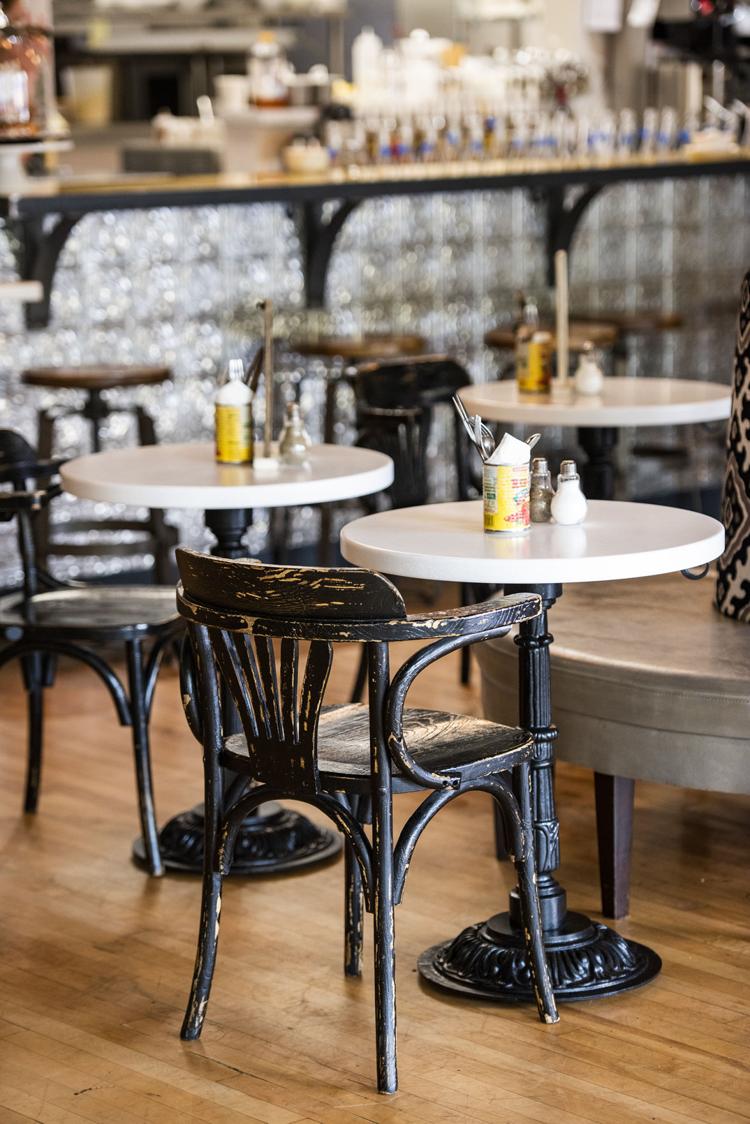 Biscuit of the day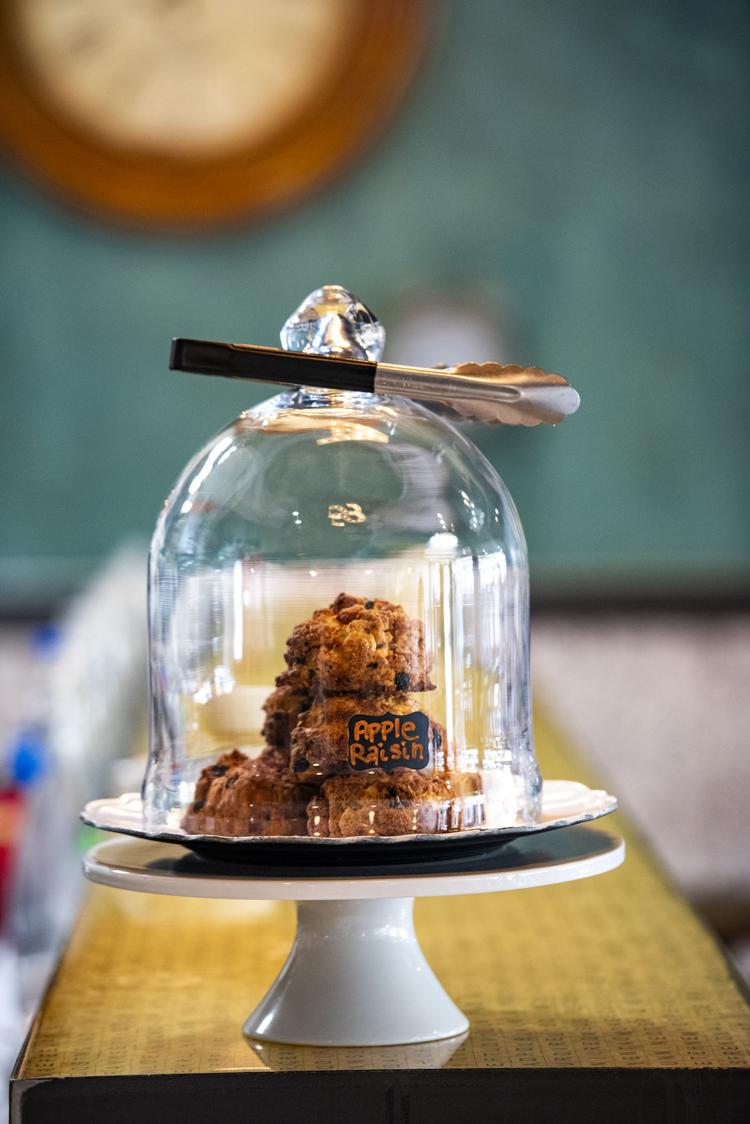 "The Leftover" knife and fork sammie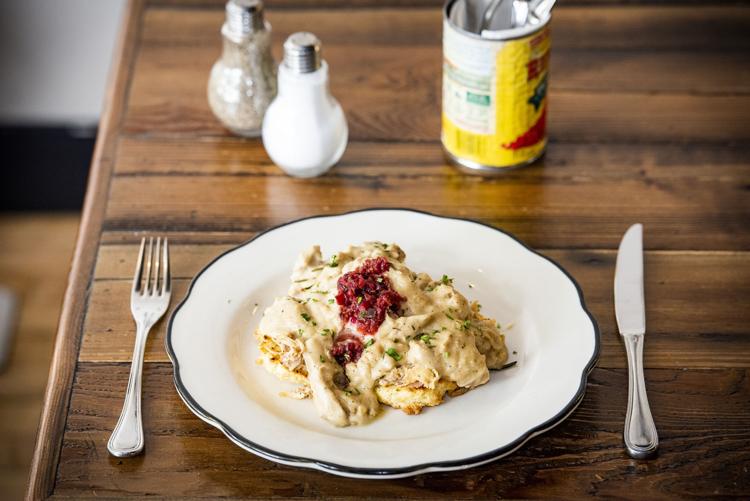 A perfect match