If choosing a turkey for Thanksgiving dinner feels as intimidating as cooking one, relax. This guide will help you choose the right turkey for your party size, budget, palate and leftover plans.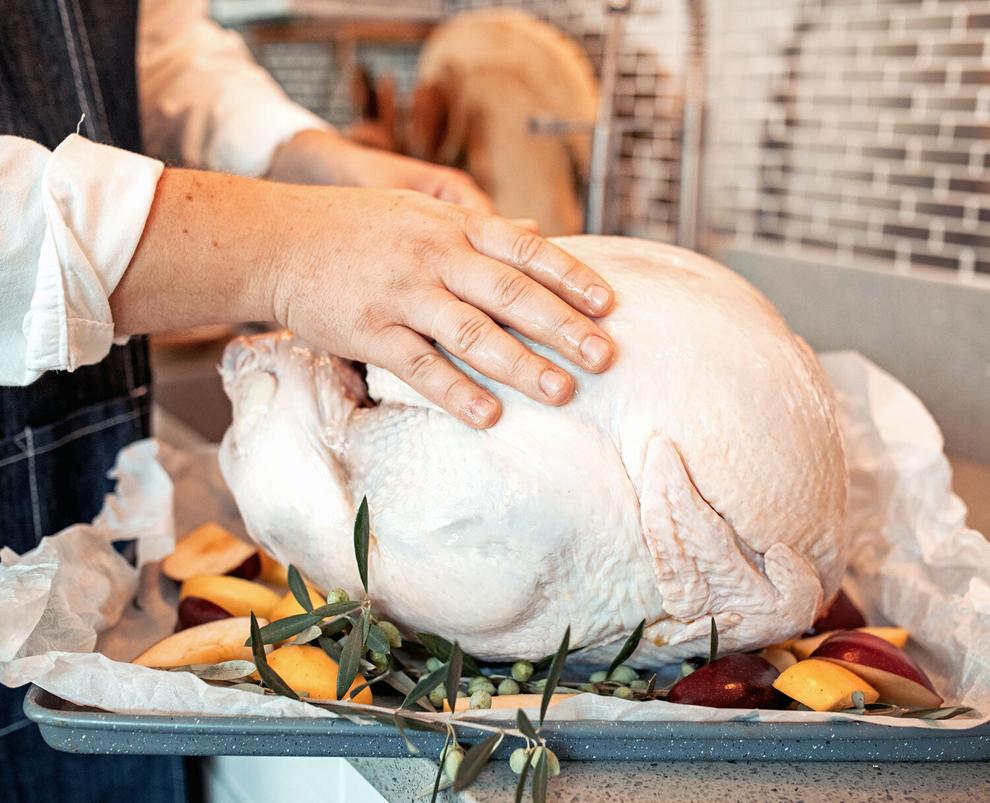 ---
Try two instead of one
Tempted to buy a big bird for a big crowd? Hold on a minute. A bigger bird comes with size and weight challenges. Make sure your refrigerator, stove and roasting pan can adequately accommodate an oversized turkey. Also, be aware that a large bird can be heavy and ungainly to refrigerate, move, lift out of the oven and carry to the table. You might want to consider roasting two smaller birds instead of one big one.
If your family prefers more white or dark meat, buy a smaller bird and supplement your servings by cooking an additional bone-in breast or extra legs.
Remember: If you don't care about leftovers, you'll need one pound of turkey per person. If leftovers are just as important to you as the feast itself, aim for a pound and a half per person.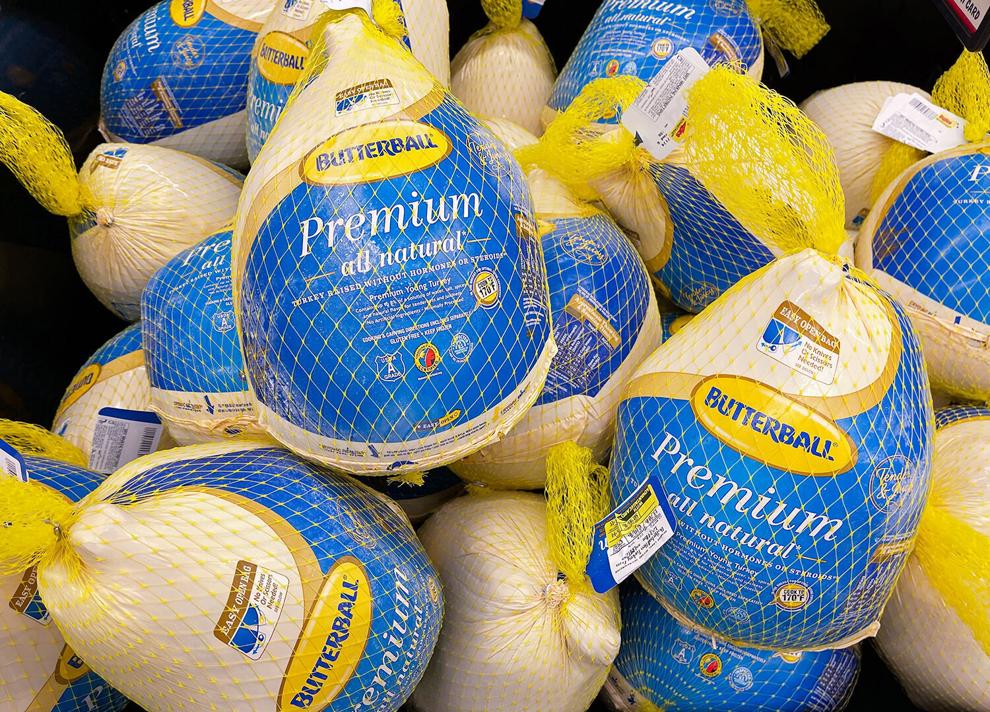 ---
Get fresh or go frozen
Stores sell fresh birds at or near 26 degrees F, but they must be cooked within two days of purchase. If you need to give yourself more time, buy a frozen turkey. Just make sure the label says "frozen" or "previously frozen," which indicates the turkey is maintained at 0 degrees F. When you get home, store the bird in the freezer until you're ready to thaw it.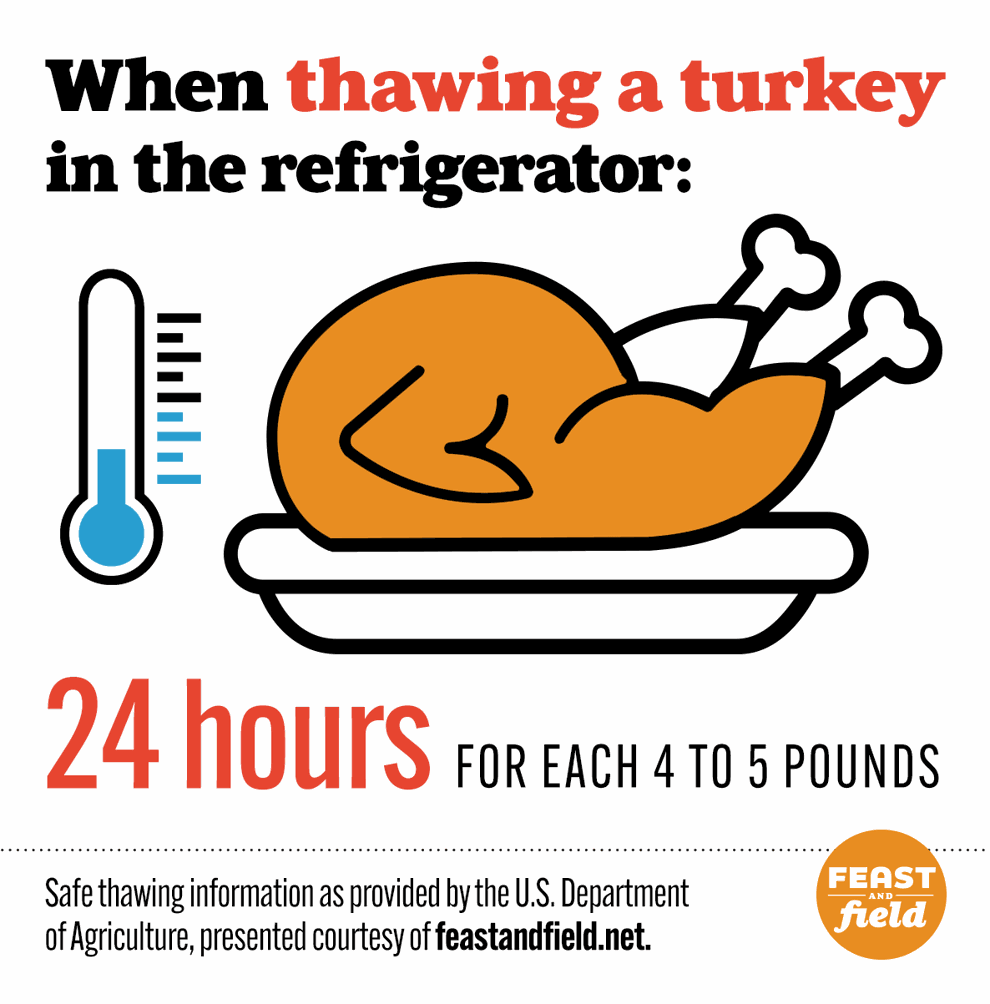 Then it's time to thaw, put the turkey in the bottom of the refrigerator in a tall-sided container to prevent dripping and cross-contamination of other foods. Your fridge should maintain a safe temperature of 39 or 40 degrees F. Plan to allow 24 hours of thawing time for every four to five pounds of turkey as per USDA guidelines.
---
Things to look out for
Beware that self-basting and pre-brined turkeys have been injected with or marinated in a solution that may or may not include fat, spices, broth, preservatives and other ingredients that aren't always listed on the label.
And be careful relying on pop-up timers. For a more accurate reading, purchase a quality turkey and use a dependable instant-read meat thermometer to achieve a safe cooking temperature.
Know that "natural" can have ambiguous meanings. The label may say the turkey is free of chemical preservatives, artificial flavors, color and synthetic ingredients, but only the processor knows for sure because it's not a USDA-certified term.
Be cautious of free-range birds. Or, at the very least, do your research. They're supposed to have access to the outdoors, but the USDA doesn't stipulate for how long. Some of these turkeys may actually spend most of their time cooped up inside.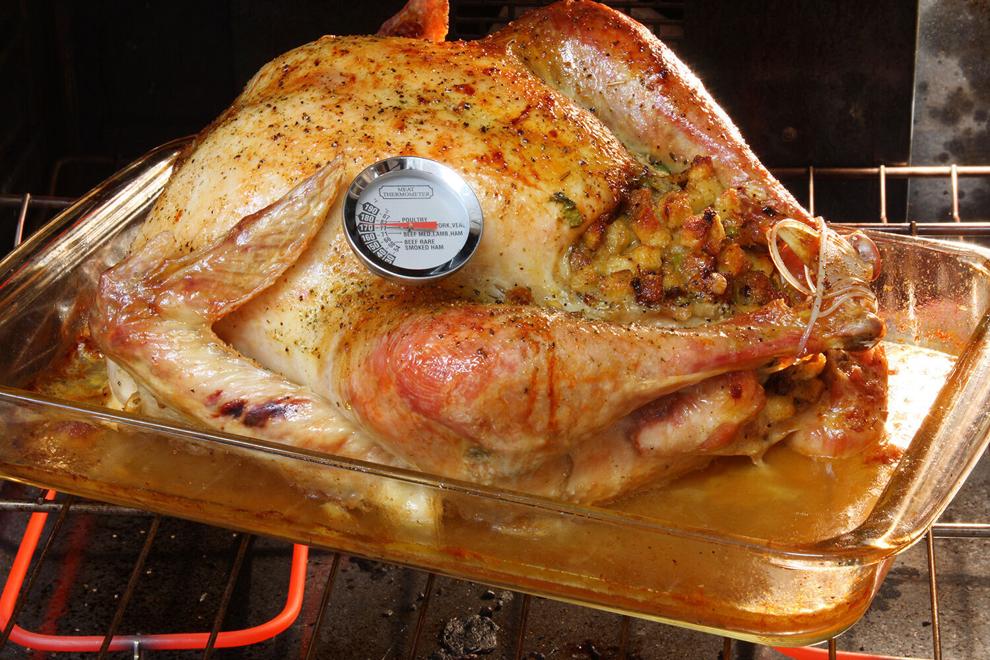 ---
Here's the skinny on organic
Consider buying an organic turkey. The USDA prohibits the use of all hormones in poultry, and certified organic turkeys eat 100 percent USDA-certified organic feed that's free of pesticides, synthetic fertilizers, additives and animal by-products. What USDA-certified organic doesn't guarantee, however, is humane husbandry.
---
It's only human to want humane