For baker Andrew Stump, starting the morning off right at Madeleine Bakery & Bistro that he owns with his wife, Abigail, means eating some housemade granola.
Buttermilk, vanilla, dried fruit and toasted oats make this recipe rich and creamy, even before you add milk or yogurt.
To toast oats, simply spread them evenly on a parchment-paper-lined rimmed baking pan or cookie sheet and bake about 10 minutes in a preheated 350°F-oven until golden-brown, stirring once during baking.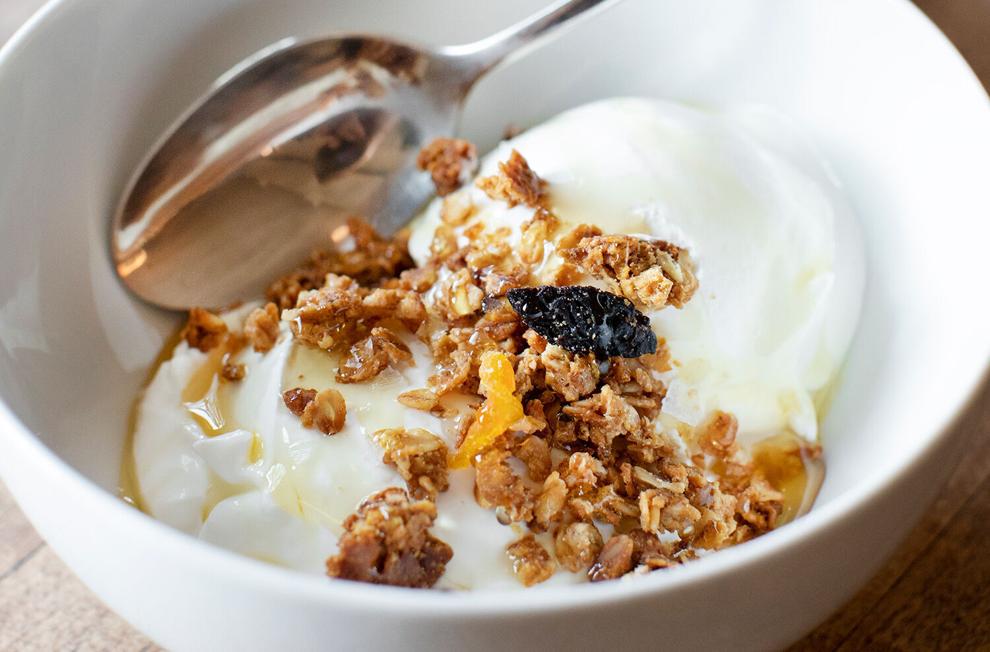 ---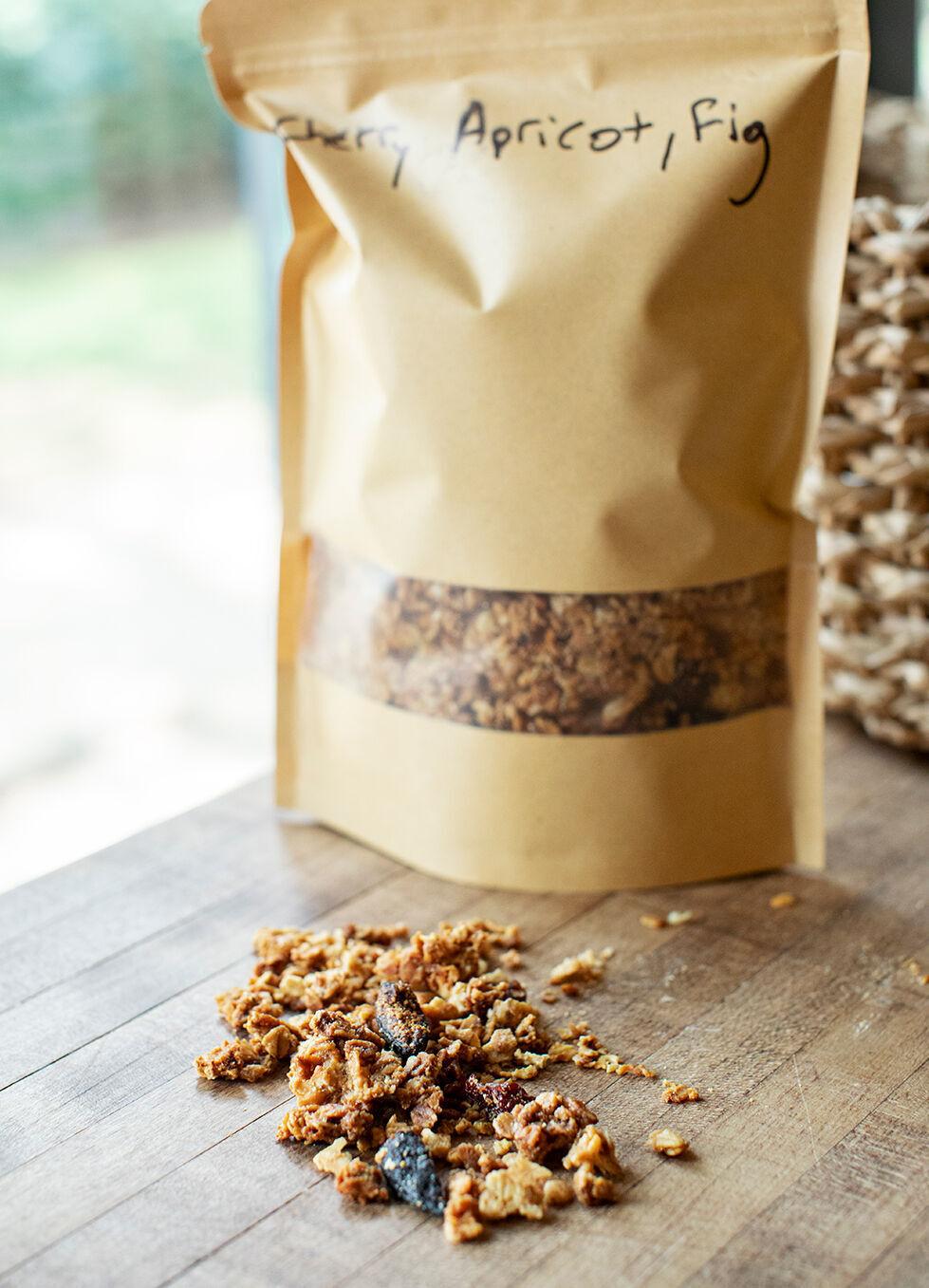 Madeleine Granola
nonstick cooking spray
170 g butter
500 g old-fashioned oats, preferably toasted
331 g buttermilk
9 g vanilla
294 g granulated sugar
3 g salt
108 g desired dried fruits, nuts, seeds and/or chocolate chunks
In small saucepan, melt butter over low heat. In large bowl, with spatula, mix butter with oats, buttermilk and vanilla until well combined. Let stand 20 minutes. In same saucepan, stir together sugar and salt; add to oats mixture and stir until well blended. Let stand 30 minutes.
Meanwhile, line large rimmed baking pan with parchment paper; spray parchment with nonstick cooking spray. Preheat oven to 275°F.
Spread oats mixture evenly in baking pan. Bake 1 hour 15 minutes, stirring every 25 minutes, or until browned. Cool granola in pan on wire rack. When cool, stir in desired fruits and nuts, coarsely chopped if necessary, and/or chocolate chunks. Store granola in airtight container.