Love of the loaf leads Frenchman to open bakery in Billings
This woman can live on bread alone. Much to my relief, crisp, crusty and slightly chewy loaves made by Francois Morin await me at Le Fournil. With the opening of this artisan bakery named the "bakehouse" in French across the street from the Northern Hotel in Billings, sustenance has arrived. Tucked in between Big Dipper Ice Cream and Rocket Burrito, under a yellow sign with images of wheat stalks and bread loaves is an intimate space. Here, smells of sweetness intermixed with yeast and browned toast pervades.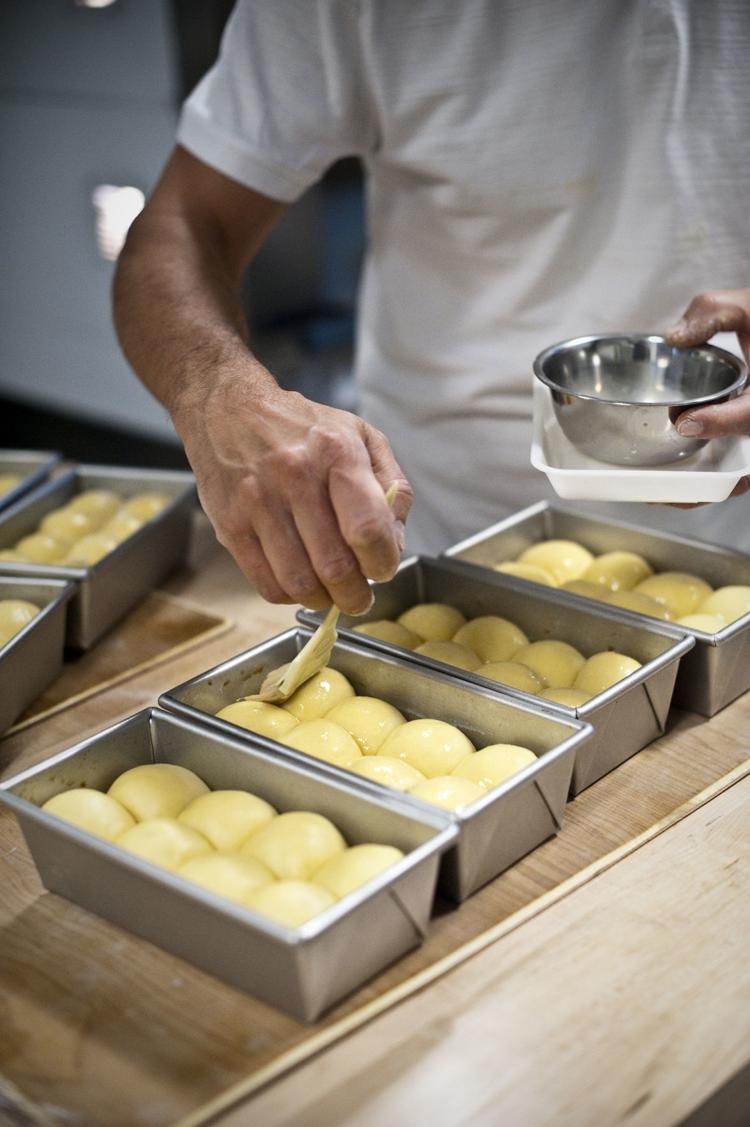 In the high ceiling room of the century-old Stapleton building, I am momentarily transported to a far away place. French music wafts amongst the aromas of baked breads accented with Morin's melodic speech. He answered a customer's question of whether he baked his own bread. "I hand make every loaf" he explained.
"I wanted to work with my hands. I wanted to work with my own business. I wanted to do something different," Morin shared of his wanting to open a bakery. After working in the IT business most of his life in France, South Africa and Singapore, he and his wife Marmee Connell returned to Billings to be back in her hometown.
Morin opened Le Fournil nine months ago. Bread was a daily part of his boyhood life in Dijon, France. His three children, born in Paris, also "grew up on bread," Morin shared. Bakeries abound and patrons found their favorite place for bread. "We could cherry pick the best baguette, best croissants."
Writing in chalk on a blackboard in the entry foyer names the weekly bread specials. Another board behind the farm table spells out this day's bread for sale: Baguette, Country Loaf, Black Baguette and Rye Raisin Fig are the handmade breads for sale. Forest green bread board shelves showcase the neatly arranged breads, some propped up with others lying on their baked backs. Many of the loaves carry a stencil of the letter 'F' for Le Fournil or checkered patterns.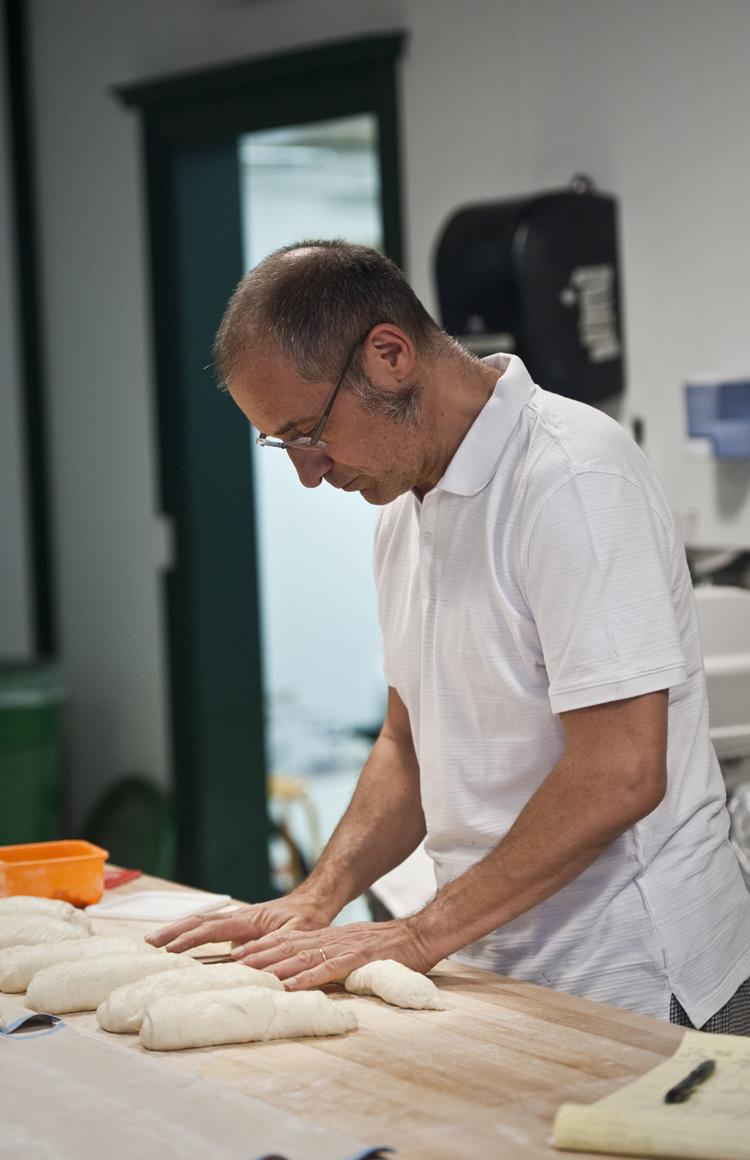 Dimitra Moser comes in every other day to buy a loaf of bread as she enjoys the bread especially when fresh. She said, "The bread reminds me of when I was a kid in Greece when my father would go to the bakery every day."
The process of making bread for Morin begins early, when most of us are still sleeping. On Saturdays he is at the bakery when the bars are closing at 2 a.m. On other days he arrives a few hours later. The bread dough is assembled the day before to rise overnight in the refrigerator. Morin believes the quality of the product is dependent on letting the bread take its time to develop. In the morning, he proportions the bread to let it proof and then later shapes the loaves for baking. Baking takes place in a Polin three-deck Italian made oven.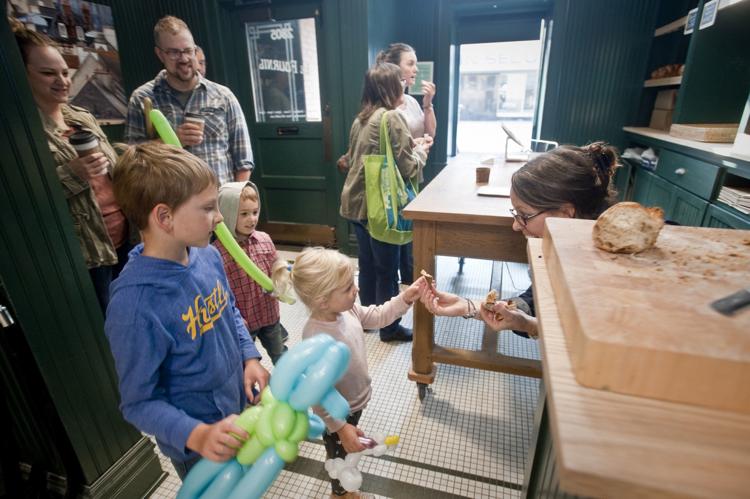 The sourdough starter Morin uses comes from Singapore where he perfected his art of baking. He worked with Chef William Woo in Singapore and completed courses at the Bakerz@Work Academy. Here he secured a starter that was later dried and carried to Montana to use in his own baking.
Along with the daily baguette and country loaf, Morin's bakes a variety of breads totaling around 80 loaves a day. His most notorious may be his black baguette made with flour, sea salt, black sesame with addition of flax seeds and charcoal powder. The loaf takes on a daunting gray color, but fear not, no hint of smoke; only an essence of nuttiness from its tender shell and soft interior. The other loaves Morin offers such as Cereal Bread, Turmeric Baguette and Rye Fig Raisin bring new options to Billings.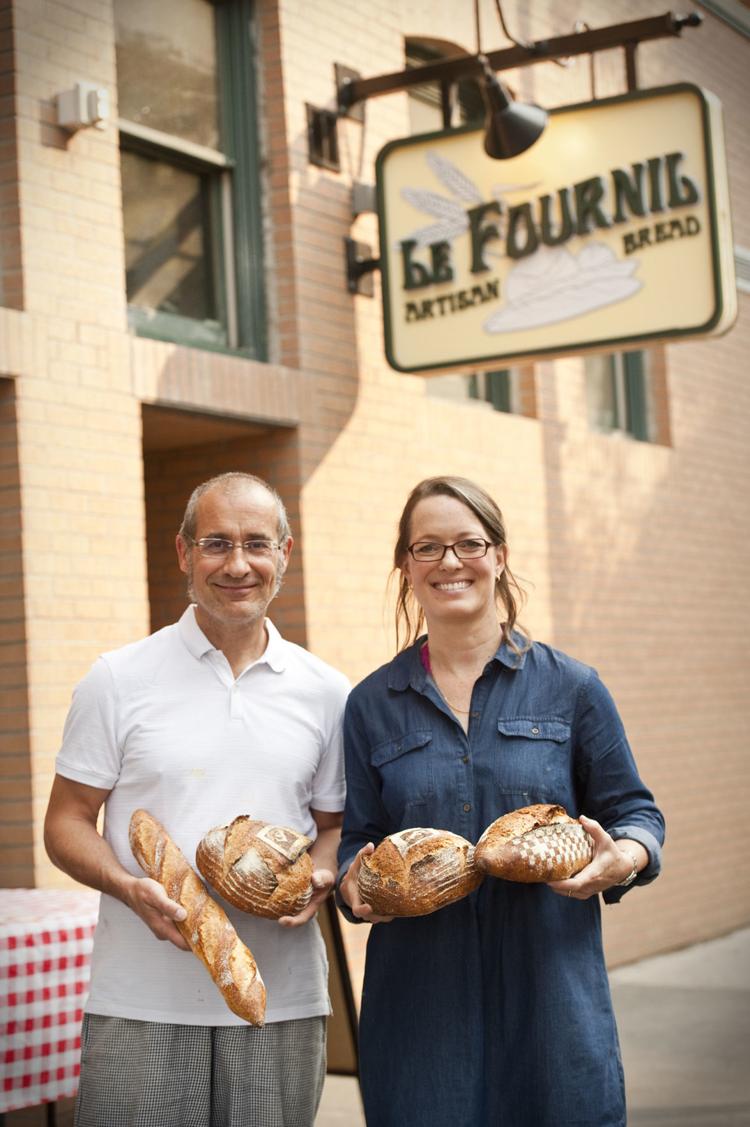 Le Fournil now has regular hours from 11 a.m. to 6 p.m. with Morin's wife Marmee coming in to help sell bread so he can bake. When the bakery first opened, the storefront was closed in the mid-afternoon for the baking of a second batch.
I could live on bread alone, but it is much better with some cheese and a glass of wine.
Stella Fong, author of 'Historic Restaurants of Billings and Billings Food' hosts 'Flavors Under the Big Sky: Celebrating the Bounty of the Region' for Yellowstone Public Radio.
TheLastBestPlates.com is a digital destination that serves up Montana's tasty food, travel and culture stories … one bite at a time.