Having grown up near Lewistown in the heart of chokecherry country, I love coming home for Chokecherry Festival the second Saturday each September. In fact, I've only missed one year out of 29 since the event's inception in 1991.
I'm not the festival's only superfan; more than 5,000 people attend the annual celebration honoring the bitter, deep-red berries whose graceful blossoms line the banks of Spring Creek and pop abundantly in backyards, alleys and coulees throughout the county each May. What better way is there to celebrate the last golden days of summer and chokecherry harvest season?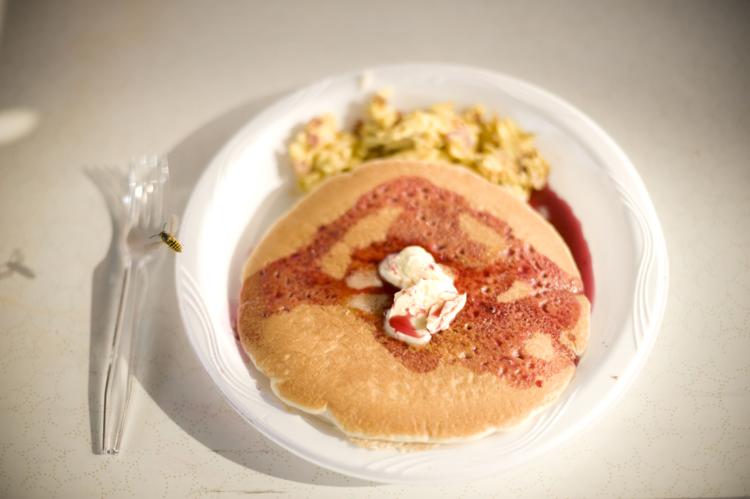 Through the years I've photographed dozens of Kiwanis Pancake Breakfasts ("unlimited supplies of world-famous chokecherry syrup!") and vendors selling chokecherry items from lemonade and syrups to candies, candles, cutting boards and liqueurs — not to mention the diverse food vendors, artists and crafters who line Main Street from First Avenue to the courthouse.
Saturday at 1 p.m., I parked myself in front of Chokecherry Lane to document the chokecherry pit-spitting contest. This past weekend, I was a proud mama when I watched my 10-year-old son Benjamin pucker up and launch a pit 25 feet and 6 inches, earning the title of grand champion in the 12-and-younger bracket.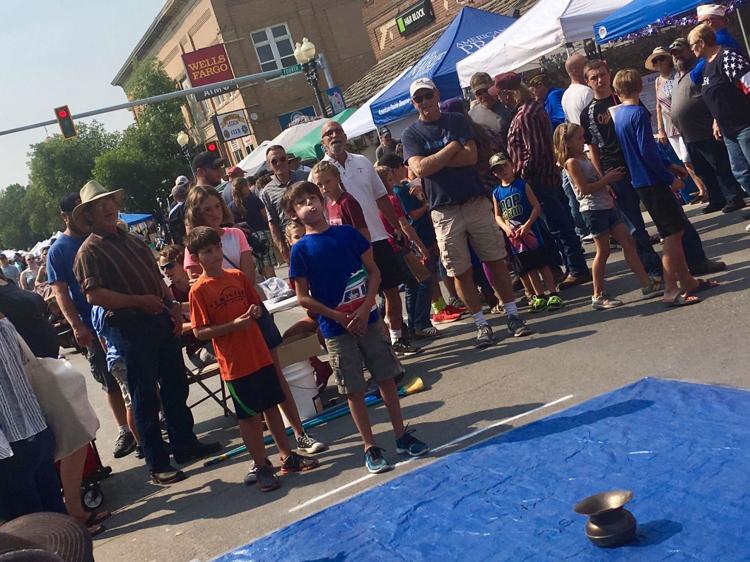 As much as I love getting up early to watch contestants cross the finish line in the 5K Chokecherry Run, or strolling through the car show up by the library, my favorite part of the weekend is the Chokecherry Culinary Contest. "It's very popular, and is entirely organized by volunteers," said Mary Callahan Baumstark, executive director of the Lewistown Art Center, where the event is held. "I just love the spirit of generosity; it's almost more like a potluck than a contest."
Entrants begin shuffling in at 8 a.m. carrying trays of cakes, cookies, pies and breads. Some bring jars with jams, jellies, confections or sauces, while others tote bottles filled with bright-red cordials, vinegar, wine, fizzes and more.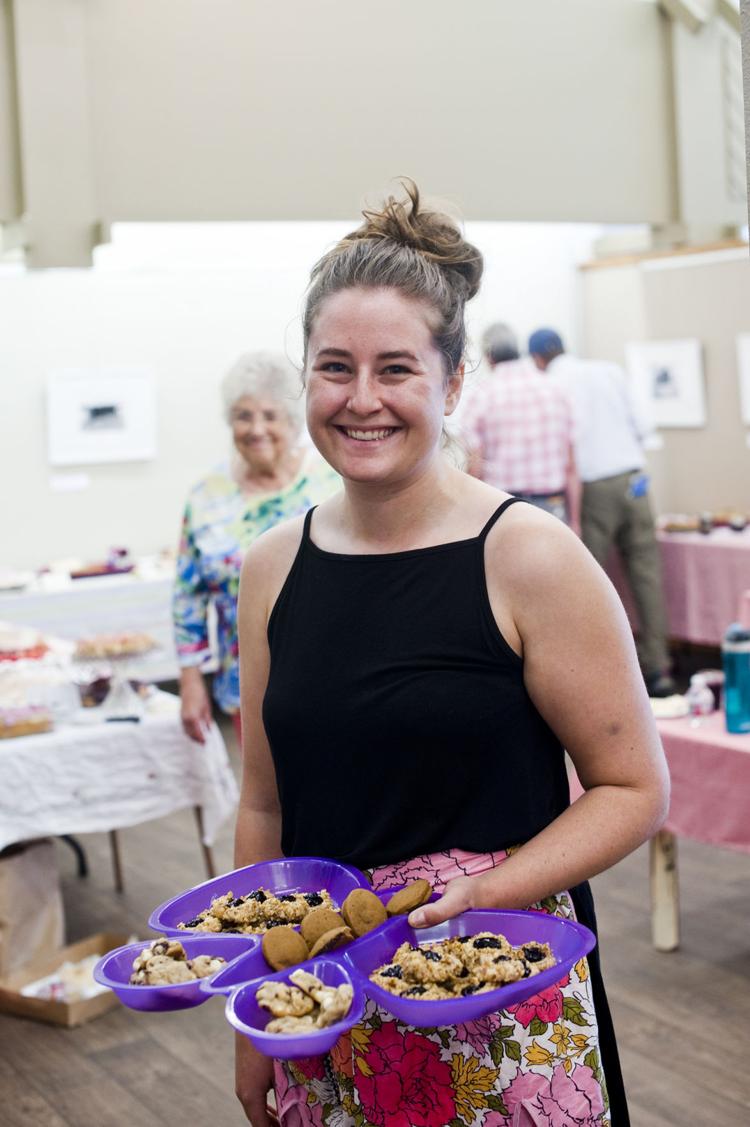 Others bring main dishes like pulled pork sliders topped with coleslaw and chokecherry barbecue sauce or Josh Wright's chokecherry ribs with chokecherry sauce and chokecherry mustard, which won best of show at this year's event.
With 25 categories and around 45 entries each year, it's no wonder a small crowd begins gathering and peeking in on judging around 9:15 a.m. Many check back every 20 minutes or so as they eagerly await the beginning of the feast. Doors open promptly at 10 a.m. for sampling.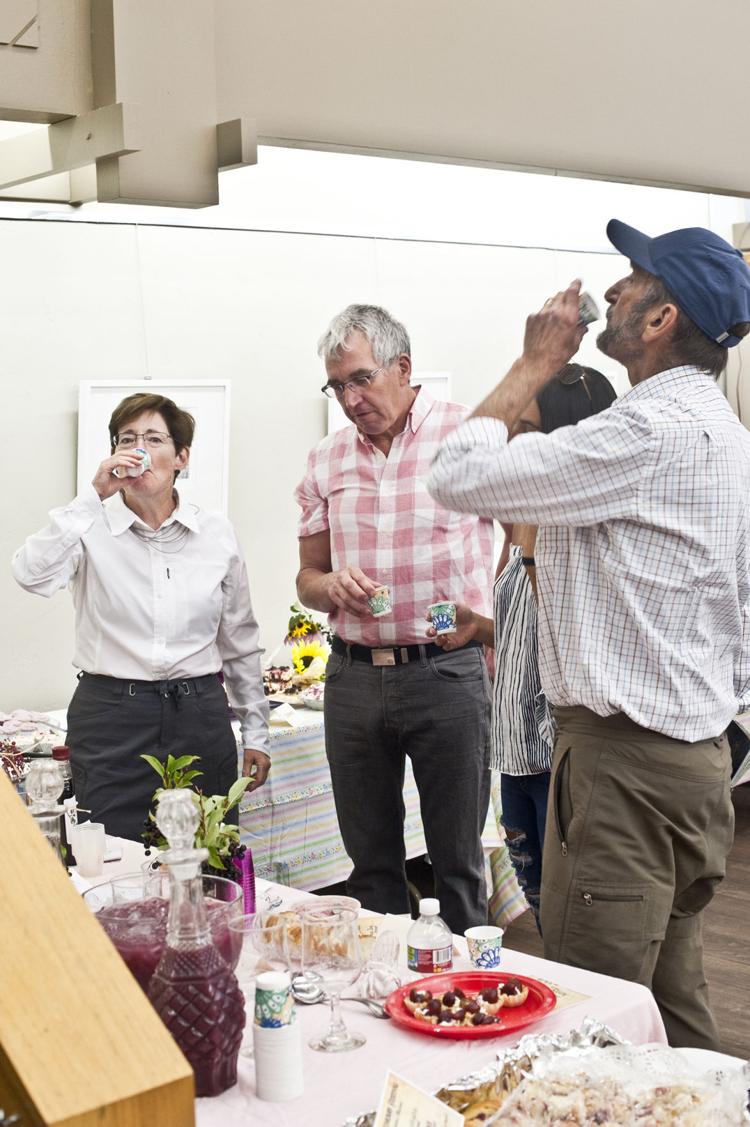 "People are always really excited to see how versatile chokecherries are," said Callahan Baumstark. "When you buy chokecherry products, they're typically jams, jellies and cordials — things with a lot of sugar. It's inspiring to see, and get to taste, all these ways you don't usually think of utilizing chokecherries."
I can't say I've ever thought of putting chokecherries in salad dressing, salsa, horseradish, or, as Christy Dopp did this year (winning first place in the appetizer category), goat cheese cups, though I will now.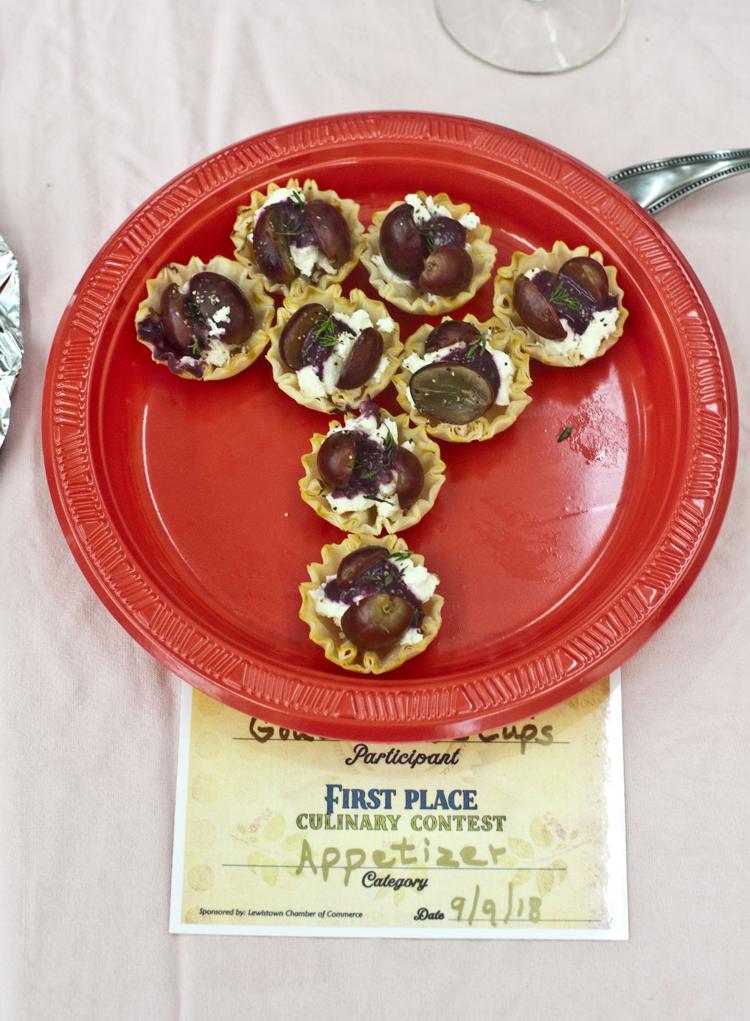 The most populated categories in the culinary contest are indeed jams, jellies and syrups, Callahan Baumstark conceded, though this year another popular category was alcoholic beverages.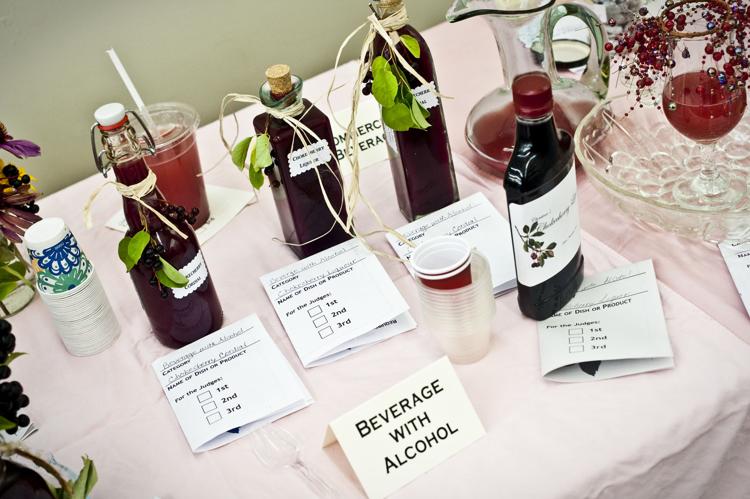 "The two best things you could ever do with chokecherries are syrup or jelly," said Jerry Carpenter, a chokecherry aficionado whom I personally consider the reigning queen of Chokecherry Festival. "Of course you wouldn't win best of show or one of the bigger prizes with either of those." (She right; to win big, cooks need to think outside the box.)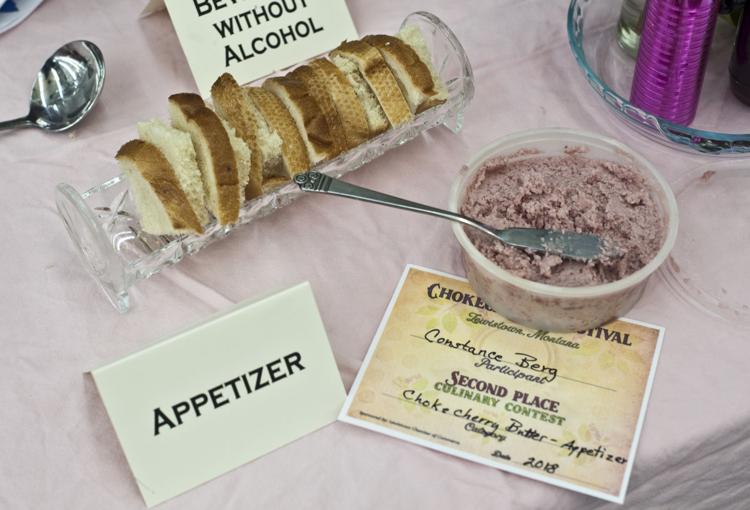 "But," she quickly added, "Chokecherry syrup over ice cream? There's nothing better. That's why the Kiwanis pancakes go over so well in the morning, because it's homemade chokecherry syrup that you pour over top of them."
A registered nurse who retired from Central Montana Medical Center after 52 years, Carpenter has entered the culinary contest from the start, frequently sweeping any category she dips her toe in and earning "bigger" prizes like best of show or best presentation.
It's a tricky flavor that needs a lot of berries to work, no matter what she adds them to, she said; otherwise, the flavor won't be very pronounced.
Carpenter recalled the "olden days" of straining the berries through devices like colanders or, as her mother instructed her and her siblings to do as children, boiling them in a cloth flour sack and pressing out the juice, leaving the pulp and seeds behind before rendering. Nowadays, Carpenter uses a fancy steamer to do the prep work.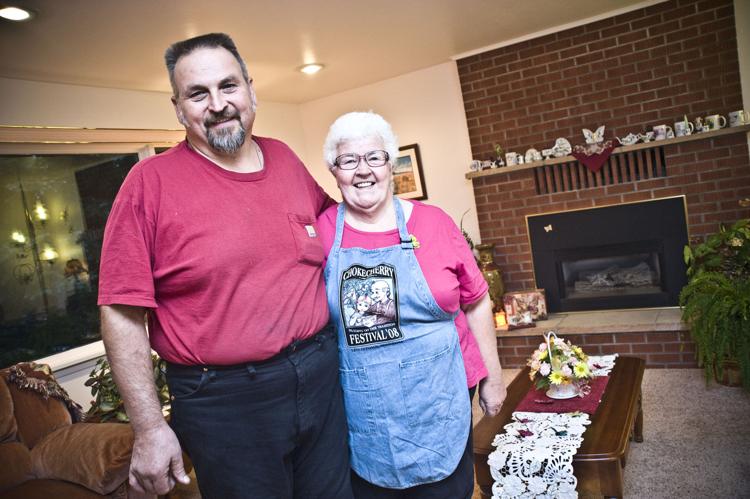 Carpenter's nursing skills occasionally come in handy in the kitchen.
"One year, I got gelatin capsules from the pharmacy and made chokecherry macaroons," she said. "You have to cook them on a low temperature overnight, so I loaded a syringe with chokecherry jelly and filled the capsules, so that the contents would release slowly and not make a mess."
I recall those morsels — they were heavenly.
Everyone still talks about Carpenter's chokecherry biscotti, which won big in 2012.
"Hands down, that's the entry everybody remembers the most," said Carpenter, with a sprig of chokecherry tucked behind her ear that wiggles when she talks. (The sprig, her crocs and a current Chokecherry Festival T-shirt comprise her signature Chokecherry Fest look each year.)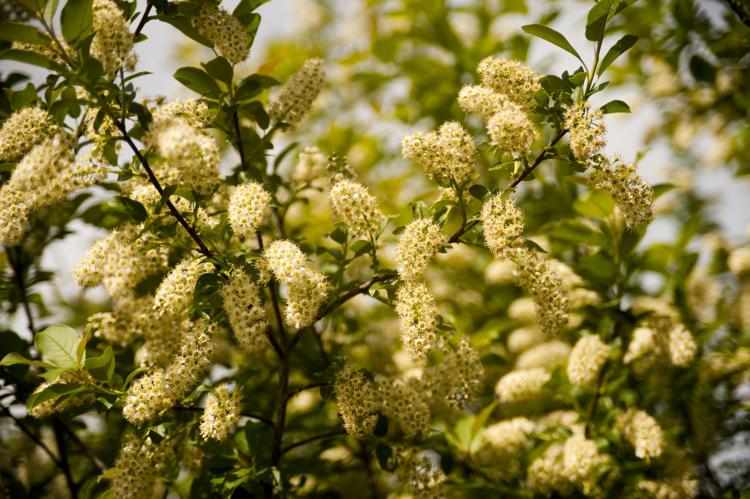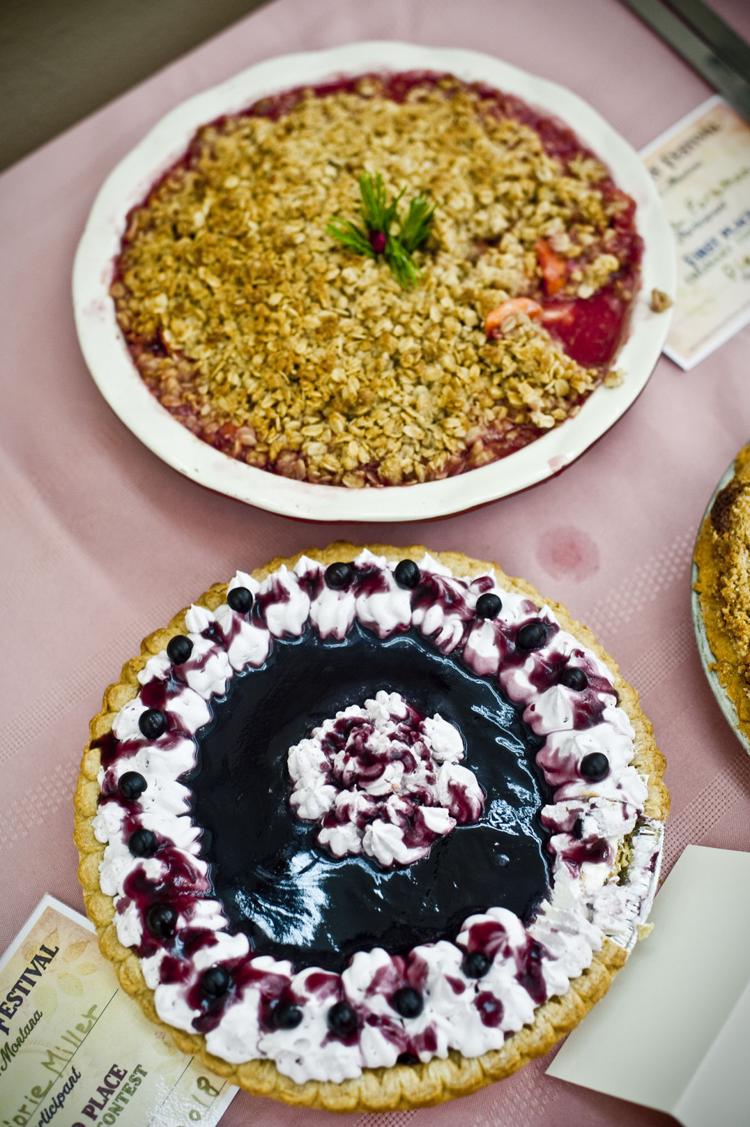 "I just enjoy the whole day and entire weekend. Relatives come and we have an annual get-together," said Carpenter, whose sisters and niece almost always travel to Lewistown from Wolf Point and North Dakota each year.
Not surprisingly, Carpenter's partner of 38 years, Tom Petrynak, is every bit as enthusiastic about the weekend as she is. For a dozen years, Petrynak and his buddy, Guy Maberry, another Lewistown fixture, alternated back and forth as chokecherry pit-spitting champions.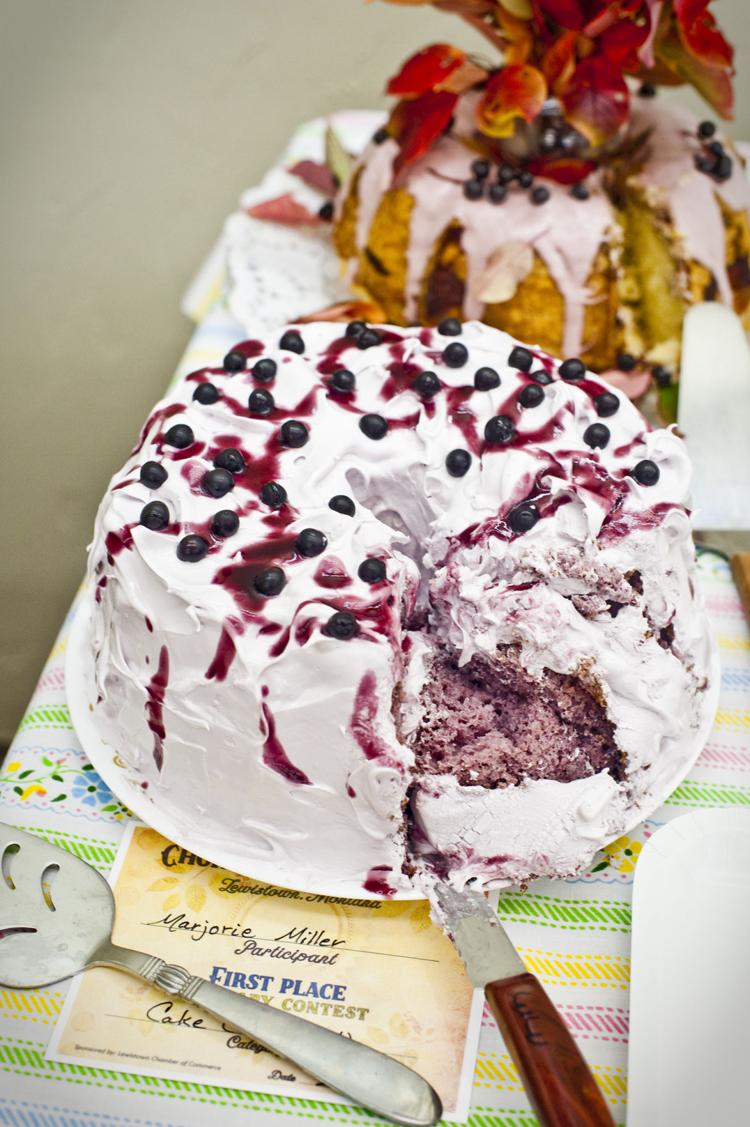 "It's a great day to be out in the fresh air and sunshine together, having fun," Carpenter said. "It's grown into such a wonderful event, and we need to keep it going strong."
Judging from the record crowds, it'll be popular for years to come.