So, what's for dinner when cooking fatigue sets in? 
Farm stands are an old idea whose time had come back.
Chive pancakes are a popular item on many Asian menus.
Anyone with a garden — or anyone with a neighbor with a garden — has tomatoes of their own right now, even as farmers are bringing more boxes …
The brief, glorious moment when tomatoes are everywhere marks the culinary apex of summer.
Salads are always a good choice for no-cook meals and there are many you might try that make use of precooked chicken, beef, or seafood as a p…
 The beautiful thing about eggplant is its adaptability to cuisines from all over the world
Because local corn is here right now, you should try your hand at this recipe. If you've not made a soufflé before, please don't worry.
Once you've gotten used to properly ripened peaches, the store-bought alternatives quickly lose their appeal. 
With just tomatoes, garlic, oil, vinegar, salt and bread crumbs — a much pared-down cast compared to gazpacho — in salmorejo we are free to fo…
A few Missoula-area golf courses where a drink and a humble or fancy meal are possible.
Part of the genius of naengmyeon is how simultaneously savory and refreshing it is.
Huckleberries are stars that need no supporting players. 
Lake Baked bakery and coffee shop has an array of goodies. 
The recipe for Orechiette con Cime di Rapa is a classic and pairs cime di rapa with orechiette (little ears) pasta. It makes a splendid main dish.
Midsummer is a great time to ease into the groove of canning, work on your skills, figure out your game plan, and stock up on whatever gear an…
 Once you welcome cilantro into your garden, and your life, it tends to stick around.
Southeast Asian-flavored chili is a new twist on an old friend.
A tasty Montana twist to satisfy your international travel bug.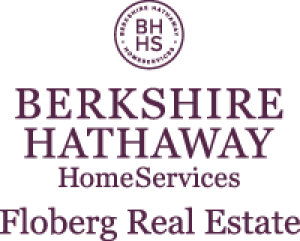 Susan B. Lovely - Berkshire Hathaway Home Services Floberg Real Estate
Whether you take your spicy grape juice mixed, spiked or straight, the sweet bubbles and acids will help you squeeze every drop of summer onto…
These breakfast muffins could just as easily be called cupcakes and served as a dessert.
The Fourth of July will be celebrated this Saturday and that definitely calls for family and friends getting together for special celebrations.
This spinach dish is beautiful, hearty, colorful and very delicious.
Strawberry shortcake parfait turns out to be the perfect way to combine the three pillars of shortcake, with every component mixing perfectly …
This Chicken Thigh Asian Stir-Fry dish is a riot of flavors with just a hint of spicy heat.
The farm-to-table movement has pushed chefs to find creative ways to showcase the local harvest.