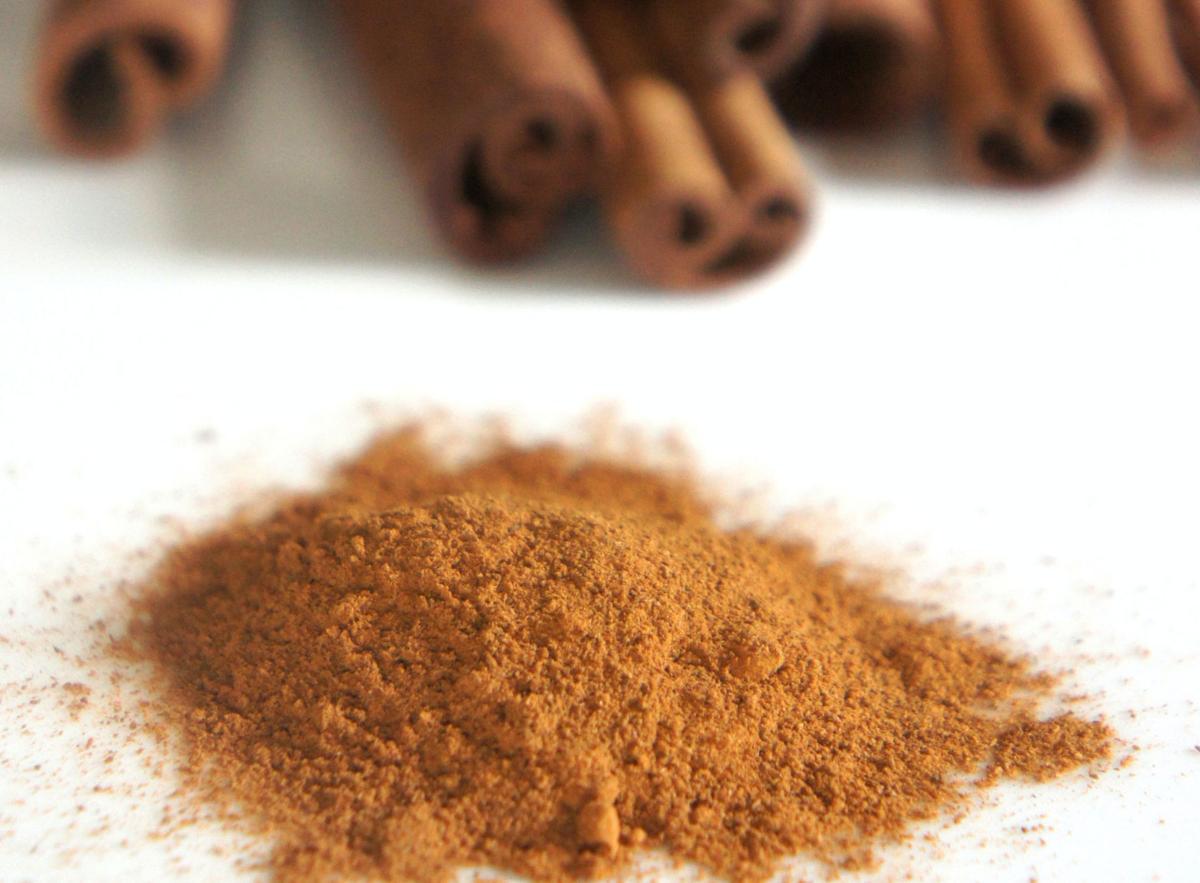 Cinnamon can pack a big punch of flavor, or blend in subtly to add a hint of warmth to a recipe. It is used all over the world in savory and sweet dishes.
The spice comes from the bark of a cinnamomum tree, and is largely made in Indonesia and China.
Usually, "common" cinnamon, also known as cassia cinnamon is most prevalent, though Ceylon, or "true," cinnamon is rising in popularity. (Cassia cinnamon can be harmful in large quantities because it contains a compound called coumarin. Ceylon cinnamon is better if you need large amounts for nutrition or medicinal reasons. Generally, large doses of cinnamon are not safe during pregnancy.)
Here are six health benefits of cinnamon.
Antioxidants
Cinnamon's power comes from its antioxidant properties, which reduce inflammation and help ward off infection. The spice contains one of the most powerful antioxidants — polyphenols.
Cancer prevention
Cinnamon may help prevent cancer by limiting the growth of cancer cells. It's also been shown to kill existing cancer cells and prevent additional growth, particularly in colon cancer cells.
Metabolism
The oil in cinnamon, called cinnamaldehyde, helps speed up your metabolism, burning fat faster and helping maintain a healthy weight. This oil also gives cinnamon its smell and flavor, and can help reduce insulin resistance and blood sugar levels, leading causes of type 2 diabetes.
Infection reduction
Cinnamon helps prevent bacterial and fungal infections through the properties in its oil. It has been shown to inhibit the growth of food-borne bacteria like salmonella and listeria. Soaking your feet in hot water and cinnamon may help cure athlete's foot fungus. Cinnamon also inhibits tooth decay and bad breath.
Heart health
Cinnamon helps lower your blood pressure and bad cholesterol and raise your good cholesterol, reducing the risk of heart disease or stroke.
Brain health
Eating cinnamon or taking it as a supplement has been shown to help prevent brain degenerative diseases. In mice with Parkinson's disease, cinnamon helped improve brain and motor function.
Six uses for cinnamon
As an extra flavor kick
Cinnamon tastes great in savory meat dishes and stir fry. Sprinkle a little cinnamon into a pot of soup, chili or side dishes when they're done to give them a kick and a more complex, savory and sweet flavor. Cinnamon is a key ingredient in many Mexican dishes, used in main courses, beverages like horchata and desserts.
In baked goods‌
Cinnamon really shines in baked goods. You can incorporate cinnamon into just about any breakfast bread or dessert. Cinnamon rolls, of course, reign supreme, but cinnamon coffee cake and snickerdoodle cookies use cinnamon in a starring role as well. It's a frequent guest in pie recipes, especially apple and pumpkin.
In beverages‌
Cinnamon is especially popular when the weather gets cooler and people turn to warm beverages. Use some cinnamon in your hot cocoa or coffee, or make your own spiced cider and serve with a cinnamon stick stirrer. Put a twist on your favorite cocktail or martini by adding in some cinnamon or a cinnamon-infused liquor or whiskey.
As a supplement
While cinnamon is not contraindicated with most medicines or other supplements, always check with your health care provider before taking a new supplement.
In household items
Cinnamon is commonly used around the house for its warm, inviting essence. Combine cinnamon oil and water in a spray bottle for a room spray. You can also mix it with water and vinegar to make a refreshing and natural all-purpose cleaner. Use cinnamon oil in a diffuser for an inviting, subtle scent. Make cinnamon-scented Christmas tree ornaments or use cinnamon sticks in your holiday table centerpieces.
As pest deterrents
Sprinkle cinnamon in areas you're noticing ants to create a natural, kid- and pet-safe deterrent.
Moths also are repelled by cinnamon — store linens and clothes with a sachet of cinnamon sticks.
Laura Wheatman Hill is a writer for BestReviews. BestReviews spends thousands of hours researching, analyzing and testing products to recommend the best picks for most consumers.