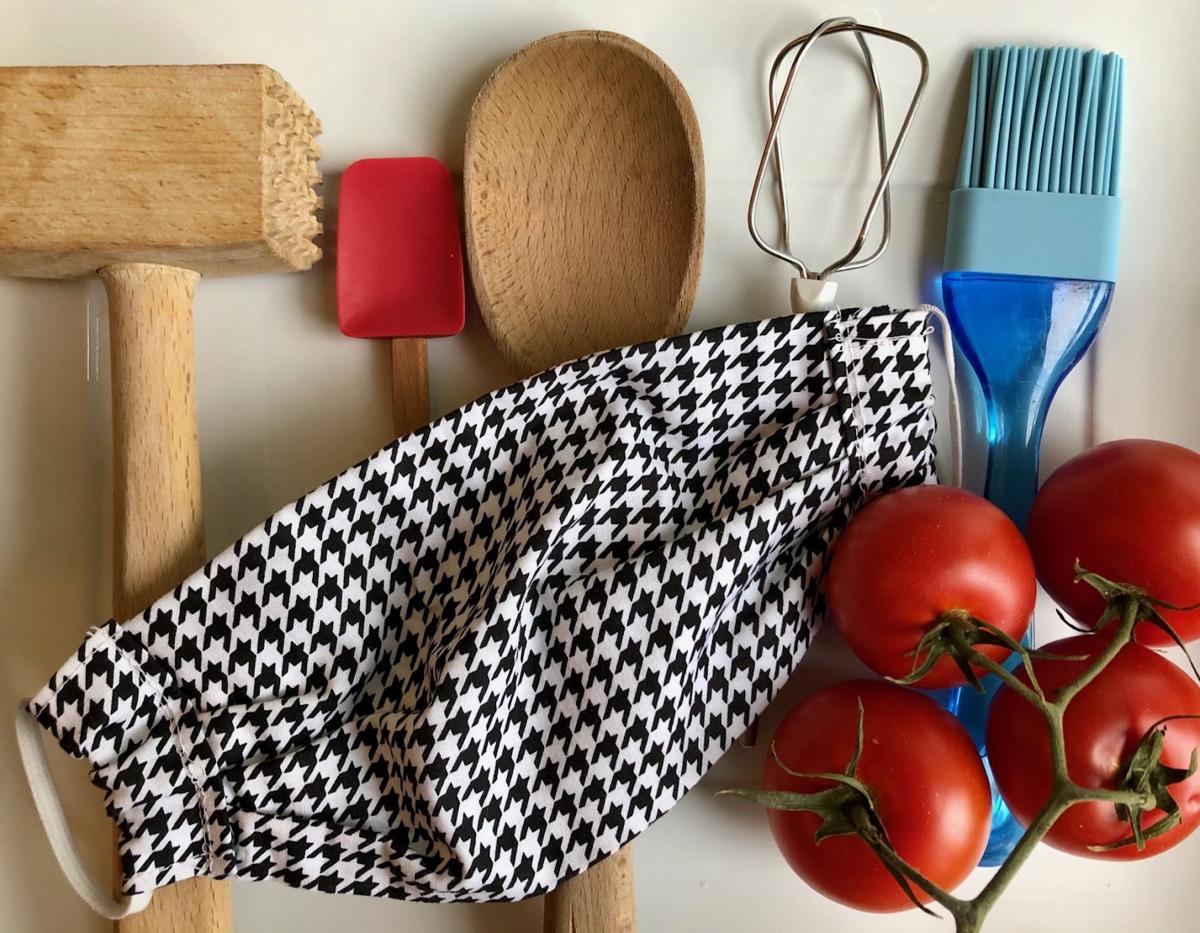 Montana is slowly easing up stay-at-home orders and you can feel the energy shifting. Traffic is heavier. People are having a cocktail or beer with friends at a favorite hangout or enjoying a meal in a restaurant, albeit with some changes. More people are doing their own grocery shopping in person, not online.
I wonder what we'll remember about food, cooking and shopping during those early pandemic months, when so many people were forced to stay at home?
For many, worrying about how to get food — and how to pay for it — will be most vivid. Demand for help from local food banks is likely to remain high for a long time.
For others, it might be that flour and yeast were in short supply because people had more time to cook and bake. Banana bread, pancakes, pizza dough, brownies, crepes, French toast and cheesecake were on Google's Top 10 most-searched recipes during the first six weeks of the pandemic.
Some will remember that pasta, rice and dried beans flew off the shelves, and that grocery stores — for an anxious time — ran out of garlic.
Memories of these days may fade quickly, so now's the time to gather them together, maybe jotting them down so you don't lose the details.
Joy Mogensen — busy planting raised beds in her garden on Eaton Street Saturday — started her stay-at-home time with culinary skills already honed. She said she's planned out meals "for years and years and years" and cooks mostly at home, so it wasn't a challenge to be efficient and resourceful.
"When the pandemic started, I did a survey of what's in the pantry and made a list. I looked at what's in the freezer and made a list," she said. She cooked first from staples already had on hand.
She and her 19-year-old son ordered take-out a few times to support local restaurants. They ate more sit-down, TV-off meals together, too.
As the weeks wore on, she tried new things, like learning how to order groceries online, and new recipes, including a peanut butter cookie recipe from Pinterest that may become a new favorite.
She also continued her bucket-list goal of learning more about French cuisine by tackling Julia Child's famous Beef Bourguignon, a rich stew that requires chopping veggies, smashing garlic, careful browning and several cooking steps both on the stove and in a varied-temperature oven.
"Wow," Mogensen said. "That thing was labor intensive and took hours and hours. But it turned out phenomenal. I can see why it is a classic."
She worked in comforting family favorites ,too, like a shepherd's pie dish that she and her kids have enjoyed for years.
"When my (23-year-old) daughter sees that on the menu, she knows that's the day she'll come and eat dinner with us and bring her laundry," she said.
"I did incorporate new recipes," Mogensen said, "but I also learned that there's nothing wrong with the old standbys."
Missoula carpenter Sam Polk also tried new things during the pandemic.
"The weather's been pretty nice, so I did a lot on the grill," he said, enjoying a day with his dog and family — including a 6-month-old — at the Montana Rail Link Park.
"Going out to eat wasn't an option as much, so it was a good time to break a bad habit," he said. They saved money and got some great meals to boot.
"I made chicken thighs; I hadn't cooked those before," he said. "I'd always done breasts and wings, but they were out of those at the grocery store, so I got chicken thighs." He made a rub of seasoned salt, black pepper and garlic before grilling them.
"They were a little bit charred but still juicy," he said. "They were delicious."
He also grilled kebobs with beef, squash, red onion and red and yellow peppers. A new touch: drizzling butter over them before grilling. Memorable, he said.
Maybe the pandemic weeks will be "a blessing in disguise," he said. "We were forced to plan ahead. We couldn't wing it as much."
Hopefully, those lessons will stick around, he added.
Across town at Bess Reed Park, partners Katelyn Stinger and Joe Acher were enjoying a bike ride and a picnic on a warm, sunny day last week. The pandemic helped them relish that simple, relaxing outing.
They've kept their jobs and even worked during the home-quarantine weeks — he in a grocery store, she in a dental office — and they've always been frugal, both from necessity and preference.
But during the stay-at-home time they realized they could do better.
First, they became more aware of food shortages and how that could affect meals. They also realized they didn't always use everything they bought, so they tried to be extra-vigilant of how scraps of food — veggie peels, leftovers and small pieces of meat — could be transformed.
Homemade soup is a household treasure, they learned.
They also tried new things — things that were available when other things were not. For example, they picked up bok choy for the first time and used it in a stir-fry.
In fact, stir-fries became a staple.
"At one point, Joe said, 'What's up with all these weird stir-fries?'" Stinger remembers. "We were just cooking whatever we had, trying to use stuff up."
What lessons will they take away from this time?
"Save more money," she said.
"And don't waste so much food. It's made me more mindful of using up what we already have."
Even the scraps. Especially the scraps.
Mea Andrews is a retired Missoulian reporter and editor who writes a twice-monthly food column for the Missoulian. Despite 40-plus years of cooking, she too re-learned the value of kitchen scraps and a well-stocked freezer during the pandemic shutdown.
Satisfy your cravings
With our weekly newsletter packed with the latest in everything food.