Sweet potatoes are a nutritional powerhouse, full of vitamin A, potassium, fiber, B-6 and other good-for-you vitamins and minerals. The fact that they're deliciously sweet is just a bonus. There are many ways to approach cooking sweet potatoes, and some are healthier than others – I'm looking at you, sweet potato casserole – so I developed this family-friendly recipe to be a quick weeknight option that will appeal to you as well as the kiddos.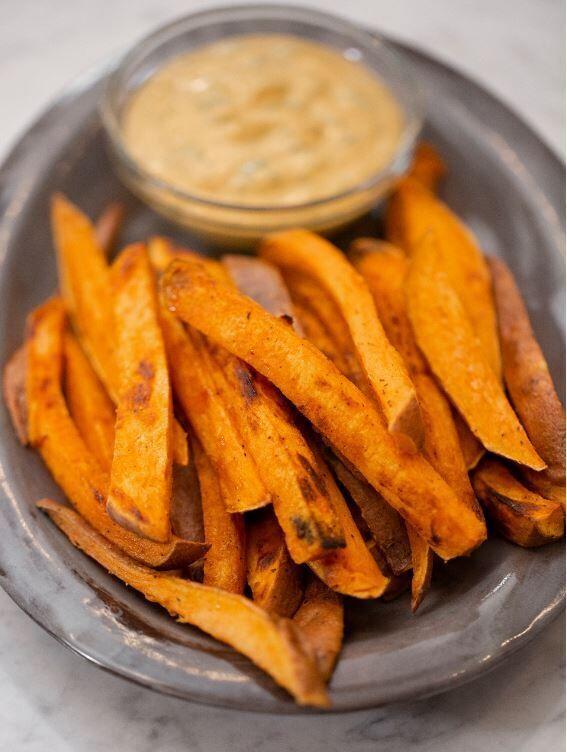 This recipe couldn't be more simple. Just cut the sweet potatoes into fry shapes – long and rectangular – and you can keep the skins on to retain even more nutrition. Thicker "fries" will be fluffier, and skinnier shapes will cook up to be more crispy. It's up to you. Simply toss the potatoes with oil, salt and pepper, adding spices if you wish to jazz things up. Chile powder, paprika, cumin, cardamom and other aromatic spices would be a wonderful addition.
The only real trick to this method is to preheat your baking sheet before adding the sweet potatoes. Doing this will help ensure even cooking – just be careful that you don't burn yourself when you add the parchment paper and the potatoes to the screaming hot surface.
While the sweet potatoes roast to a crispy, sweet finish, stir together your curried yogurt sauce. Curry and sweet potatoes are a prefect match and using plain yogurt rather than mayonnaise adds a hit of healthy probiotics to this side dish. Don't use Greek-style yogurt – it will be too thick – and choose a yogurt that's not too tangy, which will allow all of the other flavors to shine through.
This healthy approach to "fries" is packed with sweetly complex flavor and would be an ideal pair with pork chops or roasted chicken. Just be sure to make enough of the curried yogurt – there will be some double dipping and extra drizzling, guaranteed!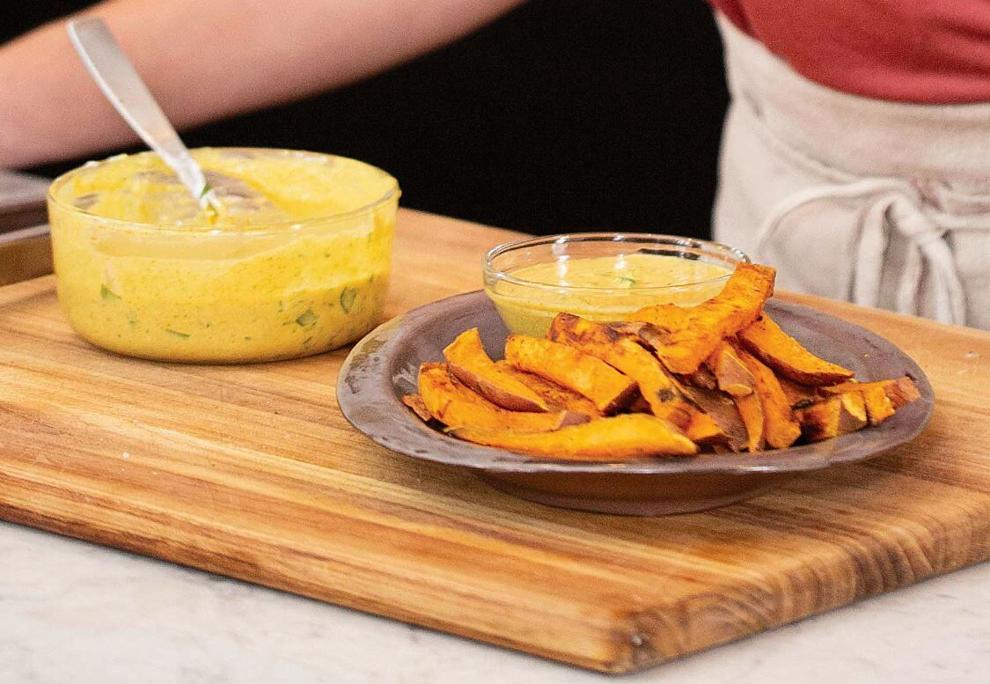 Emmy-winning host Cat Neville is the publisher of Feast Magazine and the producer of tasteMAKERS, which airs nationally on PBS. She has been in food media for about 20 years and when she's not on the road, she can usually be found playing around with new flavors in her St. Louis kitchen.
Sweet Potato Fries with Curried Yogurt Dip
Recipe by Catherine Neville
2 lbs sweet potatoes
olive oil
salt and freshly ground black pepper
1 cup plain yogurt
1 Tbsp curry powder (or more, depending on your preference)
1 tsp honey
1 Tbsp chopped cilantro
Juice of ¼ to ½ lime
Chile-garlic sauce to taste (Huy Fong brand is our favorite)
| Preparation | Preheat your oven to 425 degrees and place two rimmed baking sheets in the oven to heat.
Slice sweet potatoes into fry-size pieces, about 3 inches long and 1/4-inch wide. Place in a bowl and toss with oil until coated evenly. Mix your spices with the cornstarch and then sprinkle on the sweet potatoes, tossing and sprinkling in stages to coat the potatoes evenly.
Remove baking sheets from the oven and (carefully, so you don't burn your fingers!) line with parchment paper. Arrange the sweet potatoes in an even single layer and roast until crisp and brown on one side, 12 to 15 minutes, and then flip, roasting until crisp, another 8 to 10 minutes or so. Keep an eye on them so they don't burn. Depending on your oven, they might cook faster.
While the potatoes are roasting, make your dipping sauce by mixing the yogurt, curry powder, honey and cilantro in a medium bowl. Season with salt and pepper. Add a squeeze of lime and taste, adding more if necessary. Stir in chile-garlic sauce to taste. Serve with hot-from-the-oven sweet potato fries.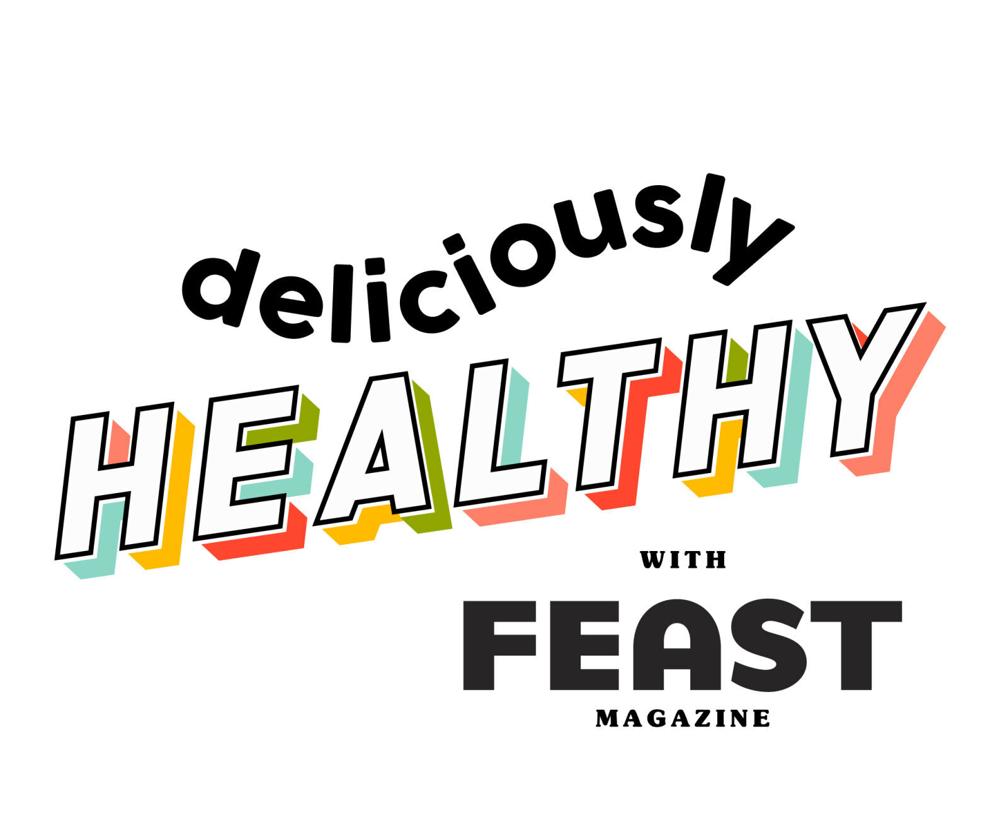 This content was produced by Brand Ave. Studios in collaboration with the sponsor. The news and editorial departments had no role in its creation or display. For more information about Brand Ave. Studios, contact tgriffin@brandavestudios.com.