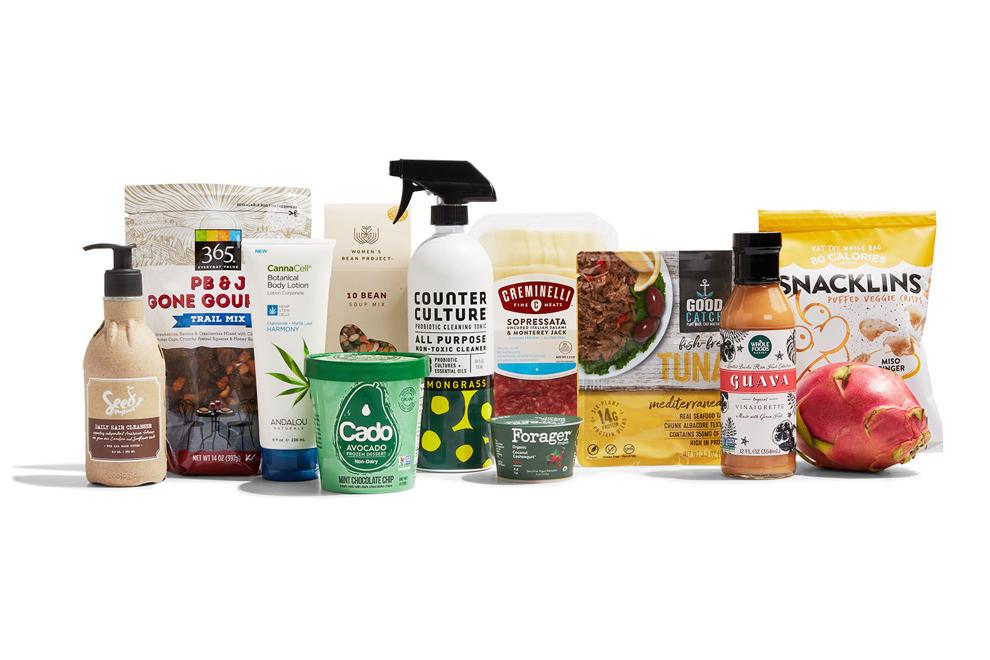 Whole Foods announced in November what its buyers predict will be big in 2019. It's the store's fourth year releasing its food trend list. Last year's list included floral flavors, functional mushrooms and flavored sparkling water. 
Here's a look at the top 10 for 2019:
Pacific Rim flavors: Think Asia, Oceania and the western coasts of North and South America.
Shelf-stable probiotics: Think new strains of probiotics such as Bacillus coagulans GBI-30 and Bacillus coagulans MTCC 5856.
Phat fats: Think keto-friendly nutrition bars crafted with MCT oil powder, coconut butter–filled chocolates, snacks affectionately called "fat bombs" and a new wave of ready-to-drink vegan coffee beverages inspired by butter coffees.
Next level hemp: Think hemp plant stem cells.
Faux meat snacks: Think mushrooms like king trumpet in the form of jerky, "pork" rinds and "bacon" snacks.
Eco-conscious packaging: Think produce departments going "BYOVB" (bring your own vegetable bag), food wraps made from beeswax, and waxed canvas or silicone alternatives to the usual plastic storage bags that can be used for sandwiches and snacks.
Trailblazing frozen treats: Think frozen desserts with innovative bases like avocado, hummus, tahini and coconut water, plant-based options like CocoWhip Soft Serve, and ice creams with savory swirls of artisanal cheese.
Marine munchies, beyond seaweed: Think seaweed butter, kelp noodles and puffed snacks made from water lily seeds.
Snack time, upgraded: Think charcuterie, cheese boards and more mini meals. 
Purchases that empower: Think contributing toward social movements via purchasing goods and services with missions you believe that can make for big changes extending far beyond the world of retail.