Coronavirus is winning the battle in El Centro, California. It's in almost every patient in the hospital. Tents are being put up to handle eve…
CNN's Kyung Lah goes inside a hospital near the US-Mexico border overwhelmed with coronavirus cases as the state records it's deadliest day si…
The World Health Organization on Thursday released a new scientific report detailing how the coronavirus can pass from one person to the next …
Chelsea Alionar hoped she'd be better by now.
CNN's Erica Hill reports on the recent spike in coronavirus cases across the United States, particularly in Florida, California and Arizona.
Chelsea Alinoar, 37, describes to CNN's Brianna Keilar the symptoms she's been suffering from after being diagnosed with coronavirus in March.
While mosquitoes are likely to make nearly everyone at least a little miserable, certain qualities might make you more of a magnet than others.
The Food and Drug Administration has added more hand sanitizers to its growing list of products that contain wood alcohol, which is toxic if a…
The speech by the presumtive Democrat presidential nominee was delivered the same day the Trump administration reaffirmed its support of a law…
States with spiking coronavirus cases still can contain them by pausing their reopening processes, rather than shutting down a second time, on…
A University of Minnesota professor tells CNN's Anderson Cooper about the "emerging evidence" that the coronavirus can be spread through airbo…
A summer camp in Arkansas and another in Missouri have closed down after campers and staff tested positive for Covid-19.
Dr. Deborah Birx promoted the use of masks to combat Covid-19 during a coronavirus task force briefing by saying they can be a fashion statement.
The White House is urging schools across the country to re-open as the US added one million new coronavirus cases in less than a month.CNN's E…
Cities around the world are reopening. These guidelines show you how you can go out safely.
This is the first time that doctors in Italy have successfully separated conjoined twins in total posterior craniopagus, which means they shar…
The White House coronavirus response coordinator began her remarks Wednesday with a seemingly light remark.
Family burnout is a real thing and many are facing it now. Here are some things you can try to keep it at bay. Buzz60's Elitsa Bizios reports.
Justices in a 7-2 ruling on a case involving the Little Sisters of the Poor say employers with "religious or moral objection" to contraceptive…
Dr. Andrew Pastewski, an ICU specialist in Florida, became emotional while describing treating a coronavirus patient who did not survive.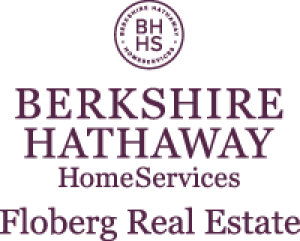 Susan B. Lovely - Berkshire Hathaway Home Services Floberg Real Estate
The World Health Organization confirmed there is "emerging evidence" of airborne transmission of the coronavirus following the publication of …
While the Covid-19 mortality rate may be on the decline, the nearly 3 million cases and ICUs at capacity show the US is still in the grips of …
While the Covid-19 mortality rate may be on the decline, the nearly 3 million cases and ICUs at capacity show the US is still in the grips of …
Doctors at the Vatican's pediatric hospital said Tuesday they have successfully separated conjoined twins whose skulls were fused back-to-back…
From social distancing and self-quarantine to a new take on sheltering in place, our coronavirus vocabulary expands almost daily.
President Donald Trump criticized Dr. Fauci over past decisions about wearing masks and travel to China after Dr. Fauci said the US is still "…