"There is a saying that 'the best position is the next position,'" says Agoura Hills-based ergonomics consultant Karen Loesing, an expert in e…
LOS ANGELES - The day officials announced that all Los Angeles schools would shut down, Tamra Johnson made a spreadsheet outlining the next fe…
PHILADELPHIA - On Sunday, President Donald Trump extended social distancing guidelines through the end of April, and Pennsylvania Gov. Tom Wol…
The coronavirus outbreak has forced millions out of work and the federal-state health program for low-income people could face unprecedented s…
Despite claims you may have seen on the Internet, there's no magic food or pill that is guaranteed to boost your immune system and protect you…
A crisis brings out the worst in us, but it can bring out the best in us too.
Read stories giving you information on everything from lung health's role in the virus COVID-19 to using tai chi for a mellow form of exercise.
The ancient Chinese practice tai chi may help lower blood pressure and offer other heart-related benefits.
The coronavirus pandemic is incredibly frightening and overwhelming for many. As the virus spreads across the globe, the number of anxiety-rel…
Vitiligo is a medical condition in which patches of skin lose their color. This occurs when melanocytes, the cells responsible for making skin…
According to the United States Dietary Guidelines, protein intake should account for at least 10% of total daily calories consumed.
Do you feel you have a purpose in your life- or perhaps think you will never find one? The answer could influence your overall well-being, say…
Men who choose androgen deprivation therapy for their advanced prostate cancer can avoid possible side effects with short-term exercise, a stu…
In the old days, doctors would make house calls; that rarely happens today. However, a new kind of "house call" is in the works.
Varicose veins are typically viewed as a mild, non-life-threatening condition that is more of a cosmetic annoyance than a serious health problem.
Remember December 2019, approximately 40 years ago? It was a world where much of the country was focused on the holidays and new year, rather …
You stocked up early, but now you've depleted your supplies. Or you bought just what you could find and it wasn't enough to last. Whatever the…
To reduce the spread of COVID-19, experts suggest it's time to put away your contact lenses — because wearing glasses can help you stop touchi…
Genetic testing is available to help narrow down your antidepressant options, ideally reducing the need for a sometimes prolonged trial-and-er…
Well known as the low-calorie, diet-friendly fruit, grapefruit should be rightfully known for its abundance of vitamins, nutrients and health-…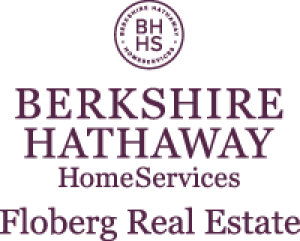 Susan B. Lovely - Berkshire Hathaway Home Services Floberg Real Estate
***Because of the coronavirus pandemic, many events are postponed or canceled. The events and services listed below are subject to change.
I don't like heights, so when a chairlift abruptly stops, and that sense of falling but not falling kneads the diaphragm, and while swinging, …
Yellowstone County Health Officer John Felton has a simple task for you: Stay home.
Despite claims you may have seen on the Internet, there's no magic food or pill that is guaranteed to boost your immune system and protect you…
Engaging in regular physical activity is a great way to help manage stress and strengthen your immune system. In fact, research shows that "fi…
If you haven't tried mediation, now might be a good time to start. A recent review involving 20 randomized, controlled trials including more t…
Research dating back over 25 years has revealed that psychological stress increases susceptibility to illness (PDF).