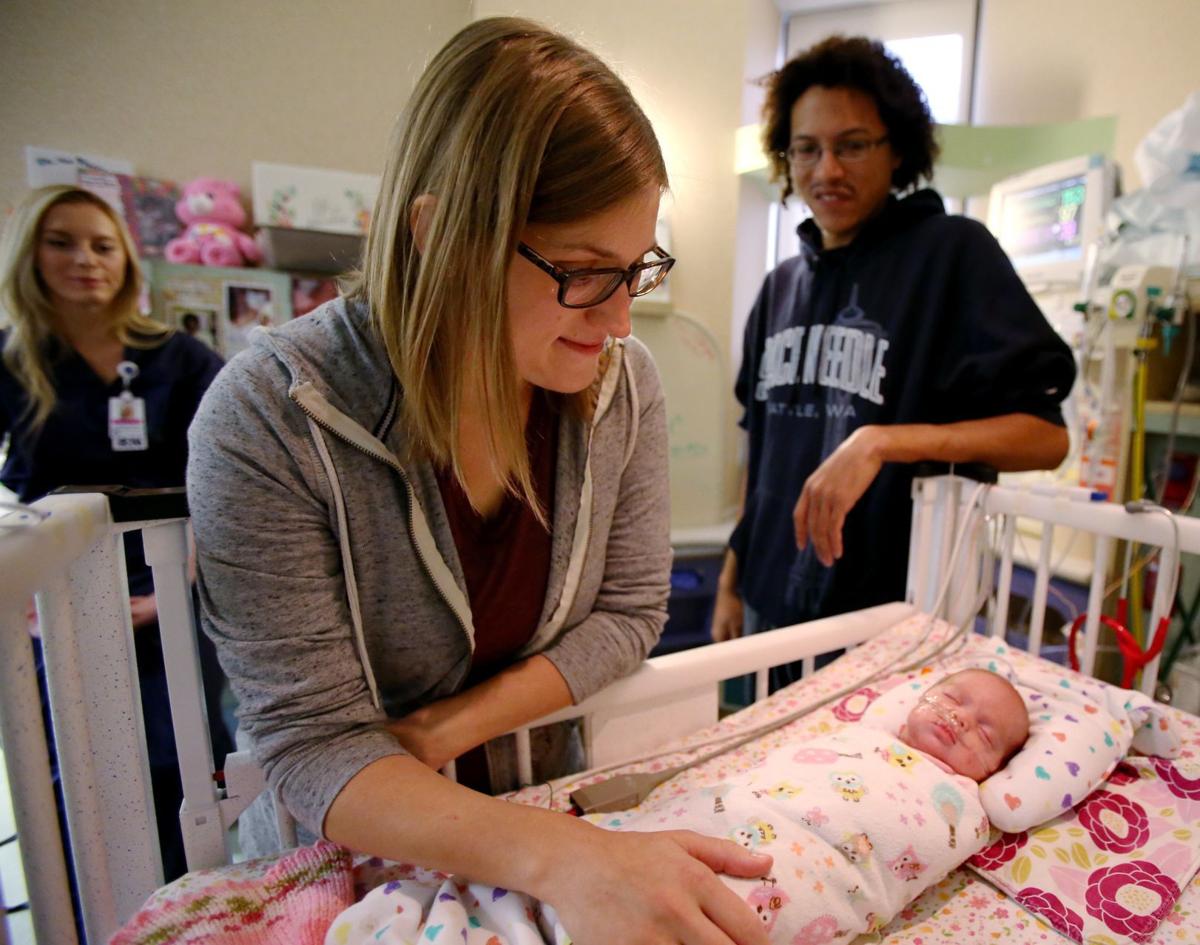 Nicole Clarys thought she had plenty of time to get ready for her baby. 
She wasn't due until the end of October, and heading into August she was starting to get excited about being a new mom. Instead, Clarys and her boyfriend Kelsey Miliken welcomed little Lyra into the world on Aug. 5.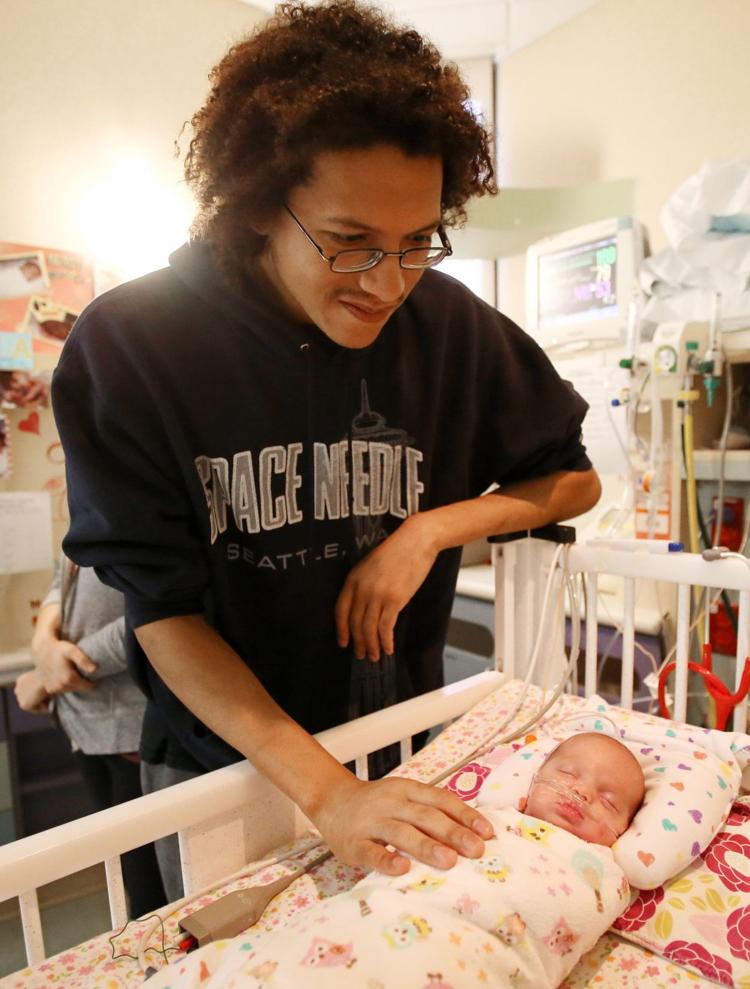 Lyra was 2 pounds, 11 ounces when she was born, and she's spent the past six weeks in the St. Vincent Healthcare neonatal intensive care unit. 
The trouble started at the end of July. At 26 weeks of pregnancy, Clarys started feeling contractions. Typically, babies are born at 40 weeks, and the early contractions were a troubling development. Clarys grabbed Miliken, and together they headed to their hometown hospital, the Williston Medical Center in North Dakota. 
"It was stressful," Clarys said. 
Her doctor confirmed she was having real contractions and then, just like that, they stopped. Clarys and Miliken went home and got back to the routine of working and getting ready for the birth of their daughter. 
A week later, the contractions started again, and this time they didn't stop. The Williston Medical Center isn't equipped to take care of premature infants, and so her doctor there contacted St. Vincent Healthcare. 
St. Vincent has an obstetrics flight team that works in concert with the hospital's neonatal intensive care unit. The hospital's ambulatory airplane can be equipped and staffed with a medical crew that specializes in transporting high-risk pregnancies. 
"Our goal is to keep her pregnant," said Ashley Jones, a nurse on the OB flight team. "We like big babies; we don't like tiny babies."
It was Aug. 2 — a Wednesday night — when Clarys and Miliken were flown from Williston to Billings. They had no idea what to expect, and they weren't sure how things would end up. 
"Stuff like this is scary," said Miliken, Lyra's father.  
"Newborns are scary enough when they're born at 40 weeks," Clarys said. 
You have free articles remaining.
On the flight, "it's just a lot of reassuring," Jones said. 
Clarys was grateful for that. On a flight that could have been intensely stressful, she felt calmed by the professionalism and kindness of the medical team. 
"The energy was happy, not panicky," Clarys said. 
Since her birth, Lyra has doubled in size; she now weighs 4 pounds, 12 ounces. The neonatal doctors call her the NICU rock star.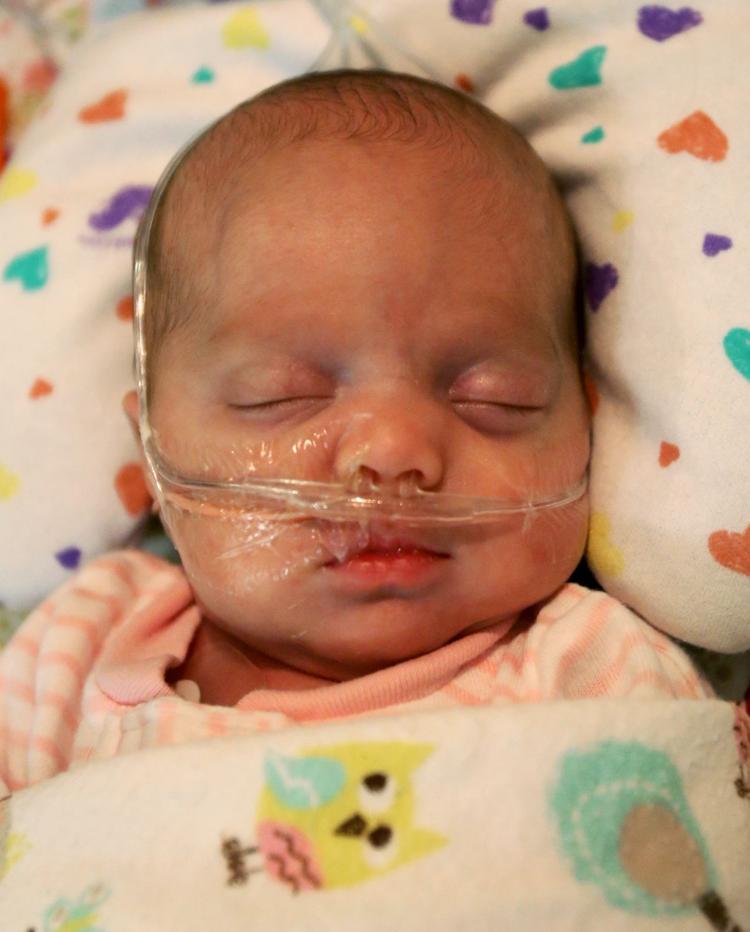 Clarys and Miliken have spent five of the past six weeks with Lyra in the NICU, and in that time they've come to see the medical staff there like a second family. 
"Everybody has been wonderful," Clarys said. "It's almost overwhelming."
In particular, Clarys has bonded with Faith LeFevre, one of Lyra's main nurses. LeFevre is relatively new to the NICU, and she can't imagine doing anything better. 
"Watching parents go from being afraid and then becoming the main caretaker (for their baby) is one the greatest things about my job," she said.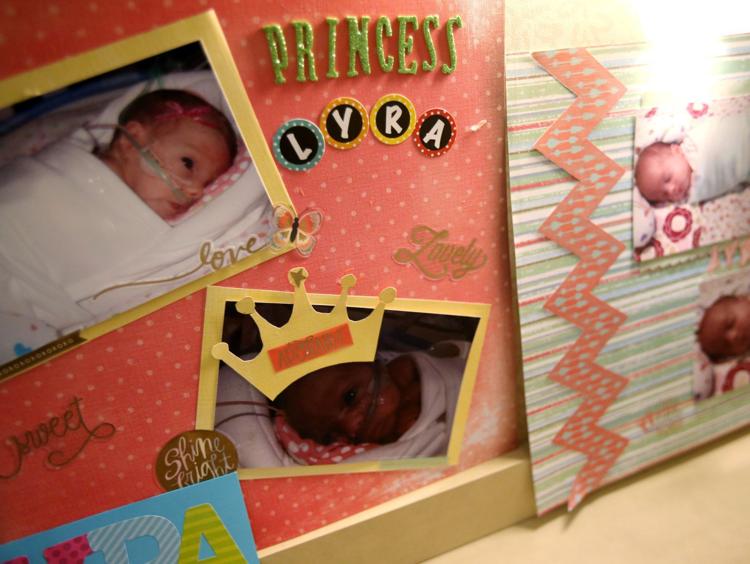 Katie Krivitz, clinic supervisor in the NICU, said the bonds that form in the neonatal intensive care unit between the family and staff is real and almost unique to their corner of the hospital. Every summer they hold a NICU graduation and reunion party at ZooMontana and this year more than 580 people showed up.
"The bond you create is so different," she said. "We get to be a small part of their little lives."
Clarys and Miliken are hopeful they'll be able to return home to Williston with Lyra in another three or four weeks. Before she can be discharged she has to eat on her own.
In the meantime, Clarys and Miliken will continue to stay with Lyra and plan for their future with a baby in their lives. 
"Everybody has been awesome with us," Clarys said. "We've got a lot of support."