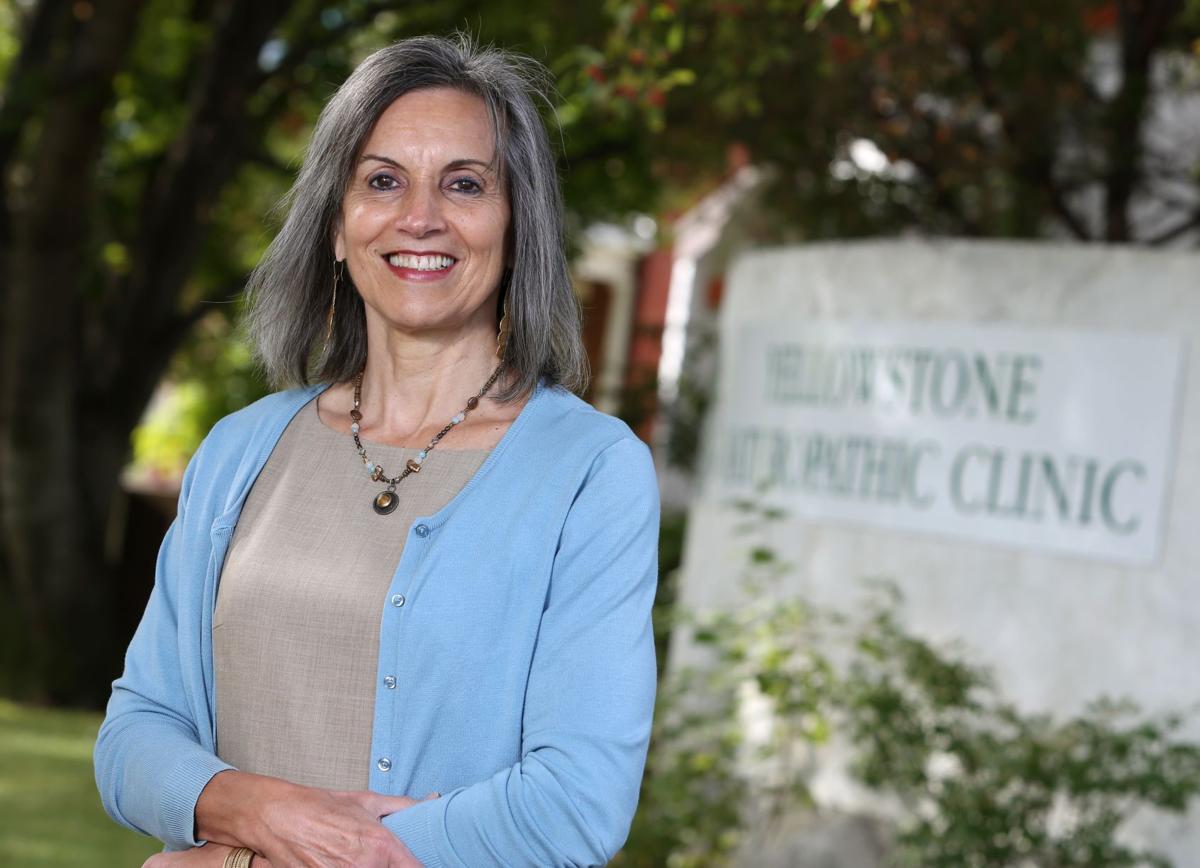 After more than 40 years working in medicine, including the last 34 in Billings as a naturopathic physician in what she describes as "my passion," Dr. Margaret Beeson has been recognized nationally as one of the best in her field.
"It was a surprise for me because naturopathic physicians are some of the most phenomenal people I have met," Beeson said. "Having them choose me was very humbling."
Beeson has owned and operated Yellowstone Naturopathic Clinic, at 720 N. 30th St., since 1992. The clinic provides health and wellness services through about two dozen staff members, including seven other associate naturopathic physicians and a handful of resident physicians through its residency program.
Naturopathic medicine, also called naturopathy, is a health care approach that focuses on prevention and self-healing through natural therapies that use both traditional and modern scientific methods and research.
Beeson said she views the relationship with patients there as similar to that of an old school family physician, spending time to get to know the whole patient and learning about their lives in order find out how to best help them.
"It's medicine," she said. "People think about it as something that's sort of fringe, but it's really not. I started in conventional medicine."
In the early 1970s at the age of 23 she joined the U.S. Navy to train as a physician assistant, operating out of San Diego and into northern California.
As Beeson worked with more and more patients and learned more about health care, she began to look for other ways to help them.
"I started feeling as though I had limitations with my tools in being able to help people, especially in regards to people with chronic illness," she said.
That led her to begin working toward a medical degree with a focus on holistic healing, and she entered a nursing and pre-med program in the San Francisco area. A few years later, she learned about naturopathic medicine and was sold.
"It was, 'Oh my goddness, this is everything I've been looking for,' " Beeson said.
In 1985, she'd finished up her pre-med and enrolled at Bastyr University in Seattle, where she earned her doctorate in naturopathic medicine.
A few years after finishing, she landed in Billings and opened her business, which quickly took off and has expanded from just her to where it is today.
She said the focus there is on educating patients so they can make the best decisions for themselves while providing them with a number of options. That might include recommending that they seek services through conventional medicine, such as one of Billings' two hospitals.
"It's not about taking a vitamin or an herb, it's about understanding the cause of an illness," Beeson said. "Part of it for the patients, I'll encourage them if they need a procedure or medicine that we can't provide. It's about the best options. They really want to know that we support them and trust that I'm going to give the right recommendation."
The AANP process for naming its physician of the year starts with nominations from its 1,500 members, which are then reviewed by its board of directors.
In choosing the recipients, they consider leadership that boosts or contributes to the profession and development of fellow physicians; ethical standards and how well they model the Oath of Naturopathic Medicine; and individual achievement in the field, such as patient care, teaching, record of service over the years or unique accomplishments.
"Dr. Beeson embodies exceptional values that we believe should be continuously recognized in this unique field," said Ryan Cliche, AANP executive director, in a news release. "She's valued for her strong leadership, hands-on approach, and authenticity — which without much effort, has propelled her into the role of a great mentor and teacher."
That role of mentor and teacher is something Beeson makes particular note of, as her clinic runs two different residency slots, one for general naturopathic medicine and another for oncology/general in collaboration with St. Vincent Healthcare's Frontier Cancer Center.
That program has seen 21 resident physicians come through it since 2005 and sends them on rotations at other health care facilities in the area, including Billings Clinic, St. Vincent and RiverStone Health.
"They're integrated in the community and it allows health care practitioners to have a closer connection with naturopathic medicine," Beeson said. "It's a big commitment."
Yellowstone Naturopathic Clinic also operates two nonprofits. The Naturopathic Education and Research Consortium helps to fund residencies and support clinically based research, while the Paul Gardner Veterans Pain Relief Foundation works with local military veterans to address chronic pain while getting them off of pain medications.