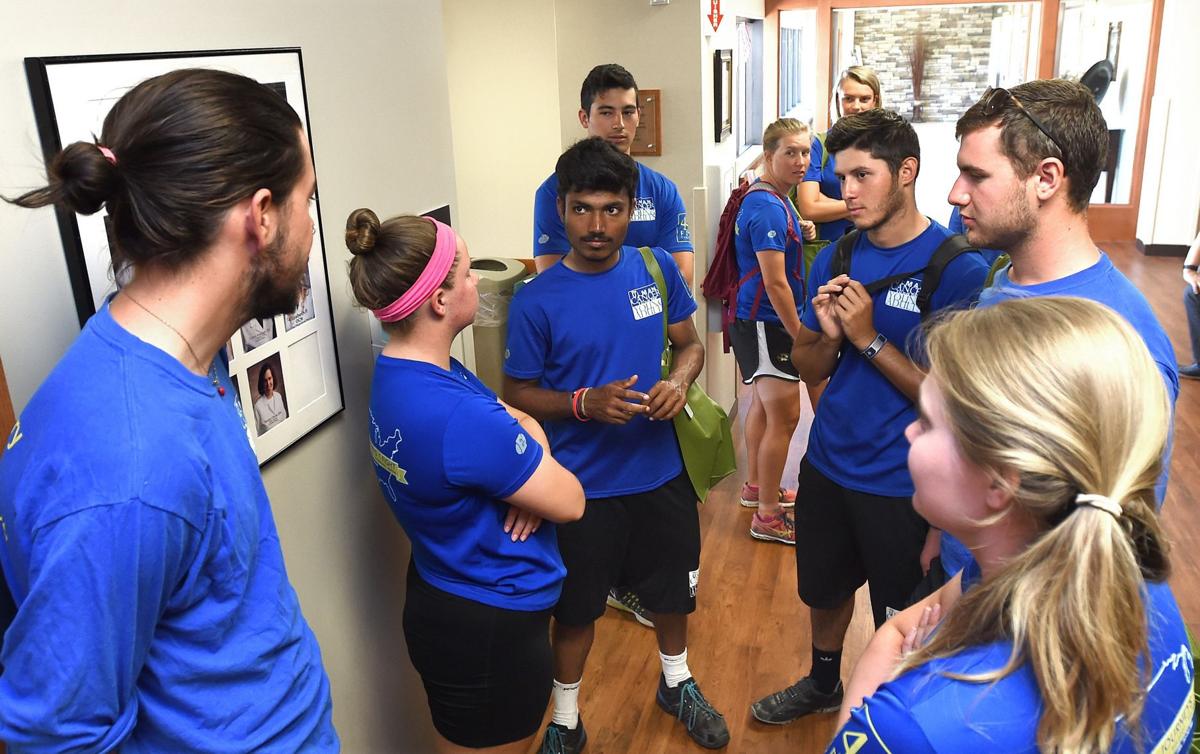 About two dozen cyclists riding a winding 4,000-mile route from Baltimore to Seattle stopped Wednesday to visit Billings cancer patients and deliver a few gifts.
"It's really meaningful for us to be able to actually meet with patients," said Ben Seigle, one of the riders in the 4K for Cancer, which is raising money for the Ulman Cancer Fund for Young Adults. "A lot of what we do draws inspiration from these cancer patients fighting so strongly for their own lives."
The cyclists arrived in Billings on Tuesday night having logged nearly 3,000 miles of their 70-day ride, which began June 5, and used part of their rest day to visit Billings Clinic and drop off care bags for patients.
The bags include items to make the patients more comfortable, including back scratchers, games, lemon drops and other goodies.
Siegel said the group members come from all over the country, from New York to California, and represent one of four groups on cross-country cycling routes, along with two running groups, raising money for the Ulman fund.
The 4K raises about $1 million annually for the fund, which provides assistance and services such as counseling, scholarships, fertility help and free or low-cost housing for young adults undergoing cancer treatment.
Wednesday was the first time the group has had the chance to visit cancer patients during the ride, but Seigel said its something that hits close to home for every member.
Each day, they dedicate a ride to somebody affected by cancer close to one of the riders, writing that person's name on their leg in marker.
"All of us have a personal connection in some way to cancer," Seigel said. "A lot of us are dedicating this to someone we've lost or who's fighting cancer right now."
The group plans to finish in Seattle on Aug. 13.