Jeni Zuelke was doing more than making a pair of baby moccasins Thursday at St. Vincent Healthcare.
She was creating a keepsake for Mya Joy, her daughter born Feb. 11 at 30 weeks gestation, weighing just 3 pounds, 5.6 ounces. Since then, the infant has been in the hospital's neonatal intensive care unit.
"It will be fun to watch her grow and then to have her be able to wear them," said Zuelke, 35, holding a needle with one hand, and six tiny pink beads with the other. "And then to keep them as a keepsake, and to know that you made them is really neat."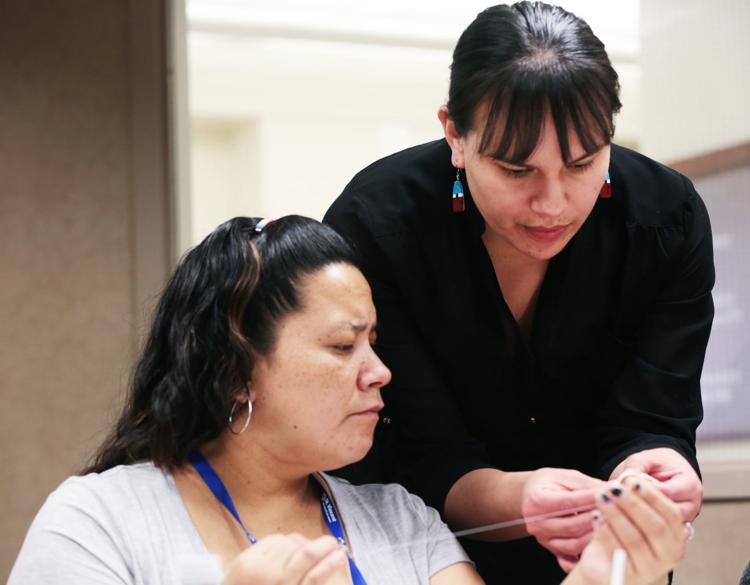 The light-tan deer-hide moccasins are based on the average foot-size of a 3-month-old baby, said instructor Kassie Runsabove, Health Disparities Coordinator at the hospital. It gives parents a little glimpse of the future.
"We're not making them so babies can fit into them now," she said, sitting around a table in the fourth-floor Ronald McDonald Family Room in the NICU at St. Vincent. "I want your babies to grow into them."
Jade Daniels, 35, of Poplar, sat in a chair next to Zuelke, working on moccasins for her 5-day-old son Damian Baker, also in the NICU. Daniels, a member of the Fort Peck Tribe, has beaded before, but "it's been a while," she said.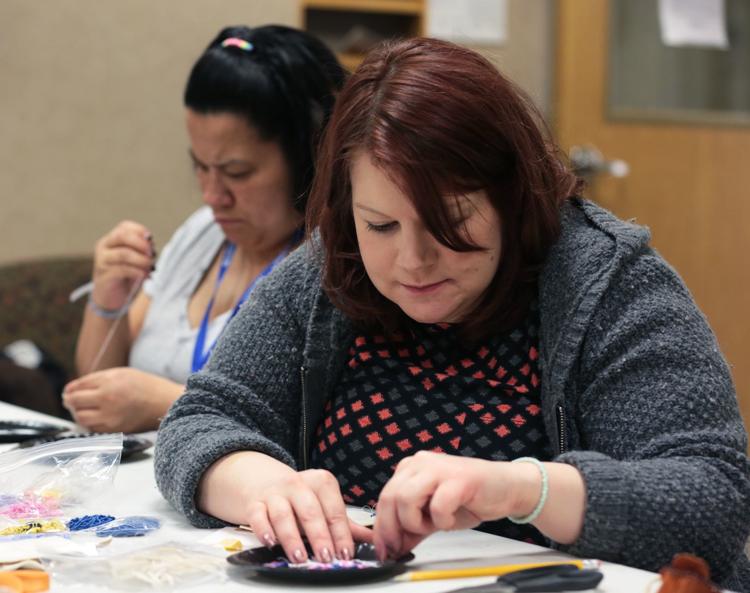 Runsabove helped her wax the thread she needed for the project. Daniels chose blue and white beads, then began the task of sliding beads on the needle and sewing them onto a piece of the soft leather shoe.
The original concept for the class, funded by the Cigna Healthcare Foundation, was to reach out to Native parents of babies in the NICU and bring a cultural component to the birth of their child, Runsabove said. But in a time that can be so busy and stressful to all the parents, it made sense to open it to all parents, to bring them together where they could encourage each other and enjoy the creative outlet.
You have free articles remaining.
"I was taught to think positive while you're beading," Runsabove said. "We do a reflection to start off the class, and the reflection is all about the growth and health and well-being of the baby and the parents."
She encourages members of different tribes to reach out to "aunties and grandmas and moms" for help in blending their own styles into the design of the moccasins. They have time to do that, since the babies often remain in the NICU for weeks or months.
And it's not just the new moms who come to the tables. The class also draws fathers, such as Alex Lawson, 26, of Billings, whose wife, Bethany, 25, gave birth to daughter Abigail Parker Lawson on Sept. 5. Bethany spent a month in the hospital before the infant's birth, and then Abigail was in the NICU for 3 ½ more weeks afterward.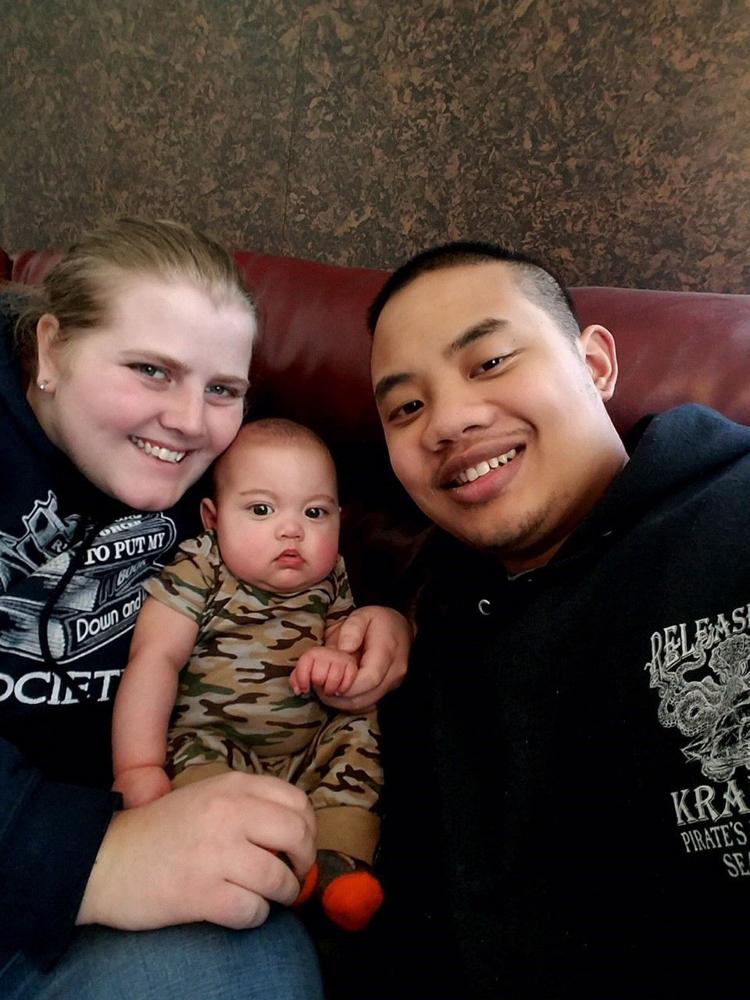 "I always like to learn new things and moccasins are really cool, especially when I made my own," Lawson said.
Making the small leather shoes was difficult at first, he said, figuring out how to thread the beads and get them tight enough against the leather to keep them in place. By the time he finished the first one, he felt confident to go home and do the second "and it came out a lot better."
He also had difficulty imagining Abigail's tiny foot fitting in what seemed such a big shoe. But six months later, she's wearing them, though they're still a little loose.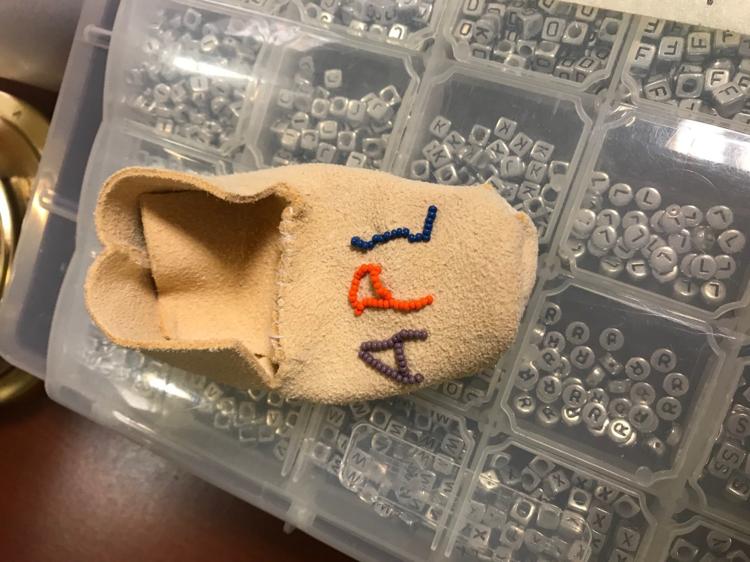 They will always hold a special meaning, Lawson said.
"It's definitely going to go in her keepsake box," he said. "When she's older she's going to remember that I made them for her."