After a competitive review of research projects, Billings Clinic Internal Medicine Residency selected Elizabeth Schiedermayer, MD, as its 2019 Helmsley Scholar.
The program is a $10,000 grant opportunity for outstanding medical residents to perform scholarly inquiry, as well as report, write, publish and present findings regionally and nationally. This is the fourth annual Helmsley Scholar Awards Competition.
During the competition, eight residents presented a written proposal and made an oral presentation on a research topic specific to rural health. Competitive selection was based on scientific merit, overall coherence, the relation to rural health care, and the ability to complete the project in one year.
Schiedermayer was selected for her project "Increasing Medication Assisted Treatment (MAT) for Opioid Use Disorder in Montana."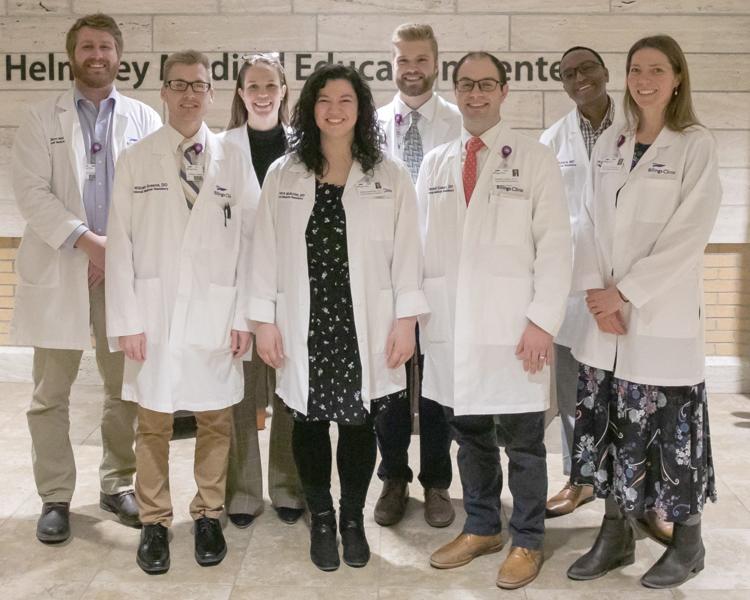 You have free articles remaining.
The competition also featured the following projects by residents at Billings Clinic:
Jafary Fafara, MD: "Increasing CRC Screening Rates in Montana by Educating Patients about Screening Options."
Dillon Noland, DO: "Prostate Carcinoma: Factors that Influence Radiation vs Prostatectomy in Rural vs Urban Populations."
Kendell Coburn, DO: "Real-time CPR Feedback Devices Help Rural Hospitals Save Lives."
Barbara McMullan, MD: "Montana ESRD Patients' Residential Location Effects on Modality and Outcomes."
Seth Heikkila, MD: "Wilderness Medical Curriculum."
Nicole, Philips, MBBS: "Understanding the Use of Critical Care Telemedicine: A Description of the Tele-ICU Patient Population."
Willian Greene, DO: "Assessing the Use of Evidence-Based Clinical Guidelines for Treatment of Community-Acquired Pneumonia and Urinary Tract Infections in Rural Ambulatory Clinics to Reduce Unnecessary Use of Fluoroquinolones."
When the Helmsley Scholars' projects are complete, the residents and faculty mentors will attend a regional or national conference to present their research findings.