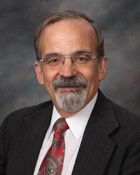 For just one moment, consider what it would be like if your life changed in literally seconds. A slip and fall on a slick floor, an automobile collision, a seemingly simple accident while playing your favorite sport…and suddenly nothing seems it will ever be the same.
This is the reality for children and adults who are living with a traumatic brain injury, or TBI, and these injuries happen more than you may expect.
The most recent numbers from the CDC show that nearly 2.8 million Americans will sustain a TBI this year. While most are treated in an emergency room and released, more than a quarter million will be hospitalized and in excess of 50,000 people will ultimately die from it. Some will require long-term or even lifelong help in performing basic living tasks.
What's important to remember is that how a person will be affected when they sustain a traumatic brain injury varies by individual. Protected by a skull approximately one-quarter-inch thick, our brains are marvelous, complex and distinctly unique. It is essentially our body's "computer," controlling senses such as taste and smell, our heart rate and how we move.
That's why a blow to the head can be cause for concern. The effects of a brain injury may include memory or problem-solving difficulties, managing stress and even controlling one's temper. In severe cases, a TBI can impact a person's ability to speak, hear, learn, walk or stand. In the long-term, it can increase the risk of developing epilepsy as well as Parkinson's disease or other brain disorders.
It's virtually impossible to protect yourself from the risk of a traumatic brain injury. Life happens, after all. There are some things that you can do to lower that risk, however.
First, wear proper protection when you or your family are participating in certain activities. That includes not only sports like football, baseball, hockey, skiing or skateboarding, but also when you ride a bicycle, motorcycle or four-wheeler. And although some cowboys might shake their heads, wearing a helmet when horseback riding is recommended.
Second, use common sense when it comes to daily and seasonal activities. If you're shoveling snow and clearing walks due to our state's often-unpredictable weather patterns, wear boots with good traction that will aid in keeping you upright. Keep the tires and brakes on your car in good condition to potentially reduce your risk of an accident. In the summer, be aware of slick surfaces poolside. And in the fall, remember that leaves can get slippery on sidewalks, so watch your step.
Third, ensure that older adults in your life are taking proper precautions. People age 65 and older have the highest rates of TBI-related hospitalizations and death according to the CDC. If seniors are unsteady on their feet, encourage them to use a cane, walker or another device that will help them maintain their balance. Make sure that tripping hazards are addressed in their homes and yes, even talk to them about driving safely on Montana roads (even if it can feel a little awkward).
If you or someone else takes a hit to the head for whatever reason, don't just shrug it off. Talk to your health care provider or visit a walk-in clinic. And if the head wound is significant or if other signs or symptoms of a traumatic brain injury are evident, call 911 or go to the emergency room. Receiving the right level of care after an injury can make a big difference in overall outcomes.
Jeffrey Mosser, MD, is a neurologist at St. Vincent Healthcare Neuroscience Center for Brain and Spine located at 1041 N. 29th Street, Billings, MT 59101. To schedule an appointment call 406-237-5577.