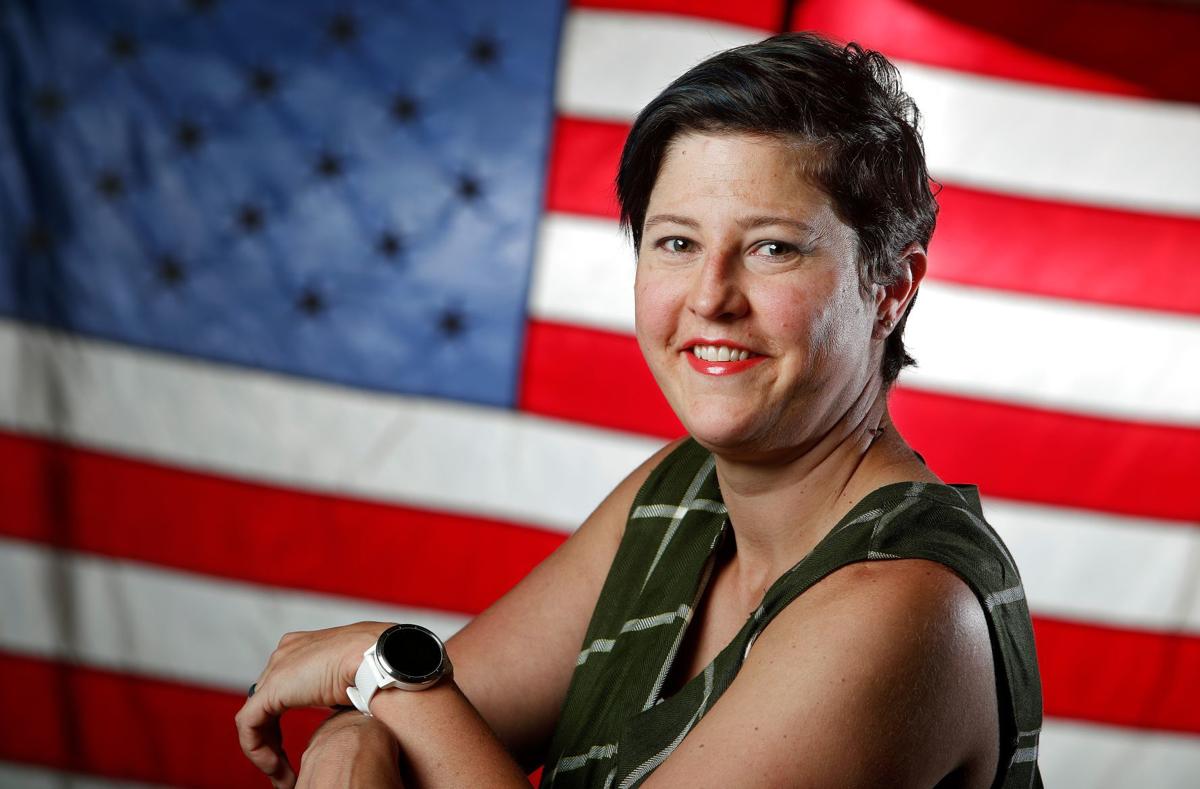 Casey Jourdan, a veteran of the Iraq War, is no stranger to pain.
She spent six years in the Montana National Guard, and was deployed in Iraq for a year, starting in 2003. She primarily worked as a turret gunner doing convoy security.
On April 13, 2004, she was wounded in a roadside bombing. It left her with permanent joint and nerve damage in her left shoulder, elbow and wrist.
An X-ray didn't reveal the separation in her shoulder, which was discovered later. And since Jourdan didn't sustain any injuries from shrapnel and no bleeding, she decided to stay with her company.
The X-ray also couldn't reveal that Jourdan had developed PTSD and a traumatic brain injury. When she came home to Montana and enrolled at Montana State University, the combination of the two led her to drop out.
She sought therapy for her PTSD, and the depression and anxiety that came with it. But the TBI caused visual spatial damage, which impaired her ability to read, a connection Jourdan didn't figure out until five years after she was discharged.
It forced her to re-learn that most basic skill, and she still deals with other TBI-related issues.
"I have short-term memory issues, and I had to learn to read again," Jourdan said. "From a near-photographic memory, now I can't tell you what I ate for breakfast today."
She spent much of her time seeing doctors to deal with her medical issues. Through the VA medical system she got shoulder surgery to try and regain some feeling back in her hands.
She praises the level of care she got, but her treatment was spread among different physicians.
"I saw one doc for shoulder stuff and his answer was either pain pills or ibuprofen and therapy," Jourdan said. "I had another doc for occupational therapy for TBI and meds for anxiety. And a third doc prescribed antidepressants and mental health therapy for PTSD."
Eventually she moved to Billings, where she earned a bachelor's degree in political science and a master's degree in mental health counseling. Jourdan is self-employed and does CrossFit coaching.
She went to Yellowstone Naturopathic Clinic as an alternative to pills, which she avoided, to find relief for her chronic shoulder pain. Chiropractic care and massage therapy decreased the pain and rehab helped her get back in the gym, to get more active.
"I went through weeks of chiropractic care and massage therapy as part of dealing with my chronic shoulder pain, and it made a big difference for me," Jourdan said. "It really got my pain into a much more manageable area."
Now, she'd like to see more veterans try the naturopathic route. And if the care isn't covered by the Veteran's Administration, then a foundation created in honor Paul Gardner, a vet who accidentally overdosed on pain medication, will pay for the treatment.
Jourdan knew Gardner, who was a good friend and helped her come out of her shell when she moved to Billings. Like Jourdan, Gardner had a TBI and some nerve damage.
"His injuries were a bit worse than mine, but he was working hard, getting physically and emotionally better and trying to really put his life back together," she said.
Through his death, the foundation was born. Jourdan, a member of the board, and the others involved with the nonprofit, hope other veterans, with the foundation's help, will find answers to their pain so they don't suffer the same fate.
You have free articles remaining.
"We want to show that if we take a more holistic approach to all these problems, we will get a better-long term outcome," she said.
Developing the program
The treatments are part of a pain clinic developed by Dr. Margaret Beeson, naturopath and founder/owner of the Yellowstone Naturopathic Clinic, and Patricia Holl, a chiropractor at the clinic. The concept for the Yellowstone Pain Relief Center began before the focus turned to helping wounded veterans, Beeson said.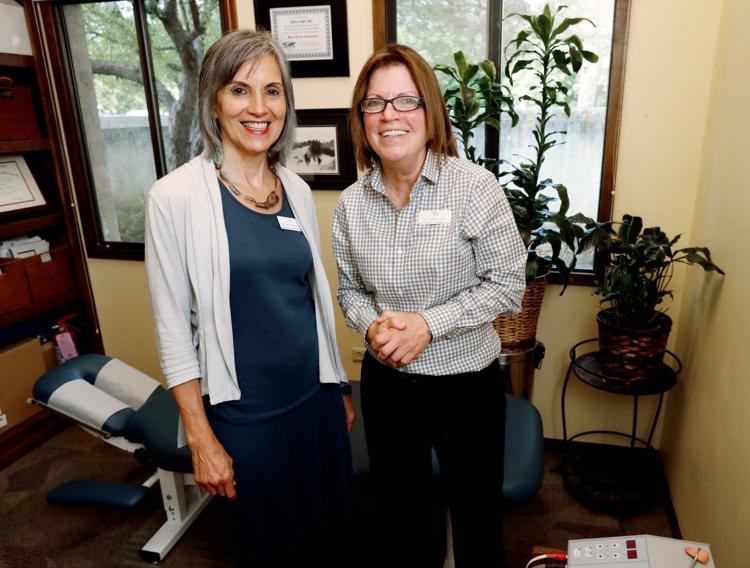 Many of the treatments already were available, including chiropractic care, regenerative injection therapies to spur ligament healing, acupuncture and therapeutic massage, among others. The idea was to bundle them to help patients who relied on drugs, including opioids, for pain relief.
"We decided we were going to take people on paid meds struggling to get off them," she said. "We'd review their cases and come up with a four- to six-week treatment program to show them they could reduce their meds."
In the middle of planning for the new center in March 2011, Beeson met with George Blackard, who worked with the clinic on IT issues. Blackard, who also is commander of American Legion Andrew Pearson Post 117, told Beeson that a young vet — Paul Gardner — had died the night before of an accidental overdose.
Beeson and Holl thought the pain clinic might be a good fit for veterans like Gardner. They worked with Blackard and Gardner's family to create a foundation to help fund treatment for vets.
The VA referred to the clinic quite a bit, and at that time it was paying for chiropractic and massage and some acupuncture, Beeson said. But it wouldn't cover the injection therapy, and now doesn't cover some of the other treatments.
To help vets seeking non-narcotic options for rehabilitation and pain relief, the Paul Gardner Veterans Pain Relief Foundation was formed.
"Then we decided 'let's do a study to see if we can show these things can help vets get off their drugs,'" Beeson said.
The goal of the study was to evaluate if a multi-treatment approach to healing low back pain could indeed reduce pain, decrease pain medication use and increase quality of life for vets enrolled in the study. It was open to participants ages 20-40 who had been deployed in the Iraq or Afghanistan wars.
They had to meet certain qualifications and agree to take part in all the screenings and treatments. To date, seven vets have taken part in the study, and Beeson and Holl hope that number will continue to grow.
Regardless of whether vets qualify for the study, the foundation will cover the costs of their treatment at the clinic.
"We told vets 'we will serve you no matter what,'" Beeson said. "If they don't fit in the study, we will make sure they get the treatment they need."
Holl, who oversees the vets' therapy, sees the many challenges they face, calling them a fragile population. 
"They come here and have other crises because they have injuries and a dependency on opioids," she said. "They can't keep jobs, their family breaks down and it cascades in a downward spiral. That's what we're trying to help."
For vets who are willing to commit themselves to completing the treatment, Holl has seen a positive result.
"I've gotten letters from some of the attendees thanking us for helping them get their lives back," she said. "The patient who walks in the door on day one and the one who walks out the door at the end is different. It's striking."