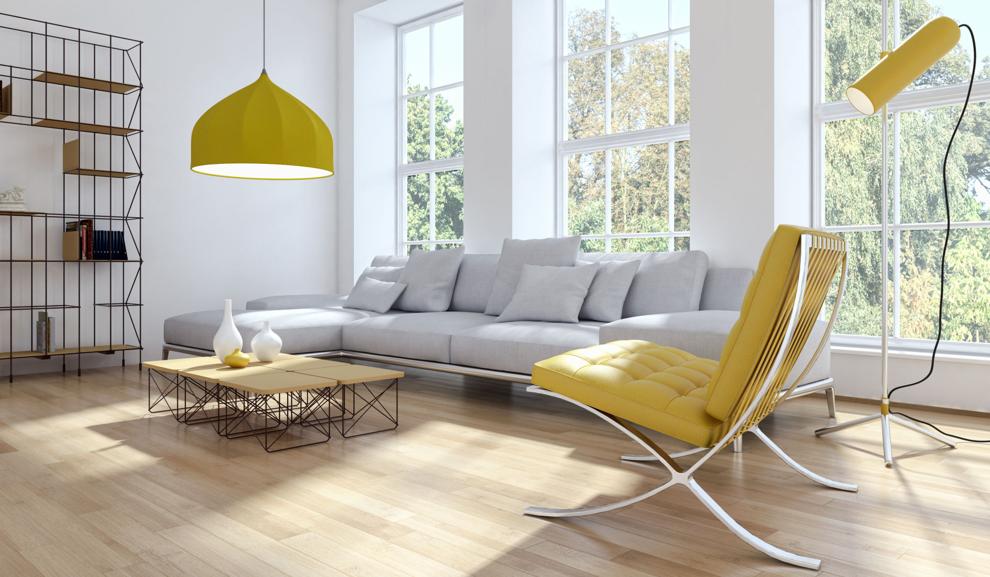 Lighting is trending bold and smart. 
More people are looking to make lighting the focus of the room by choosing fixtures with hand-blown glass or sculptural pieces, brass shades or contemporary steel – something that gives the room a "wow" factor.  Smart technology is changing how we interact with lighting, and it's also changing what our homes can function as – like fueling stations for smart cars.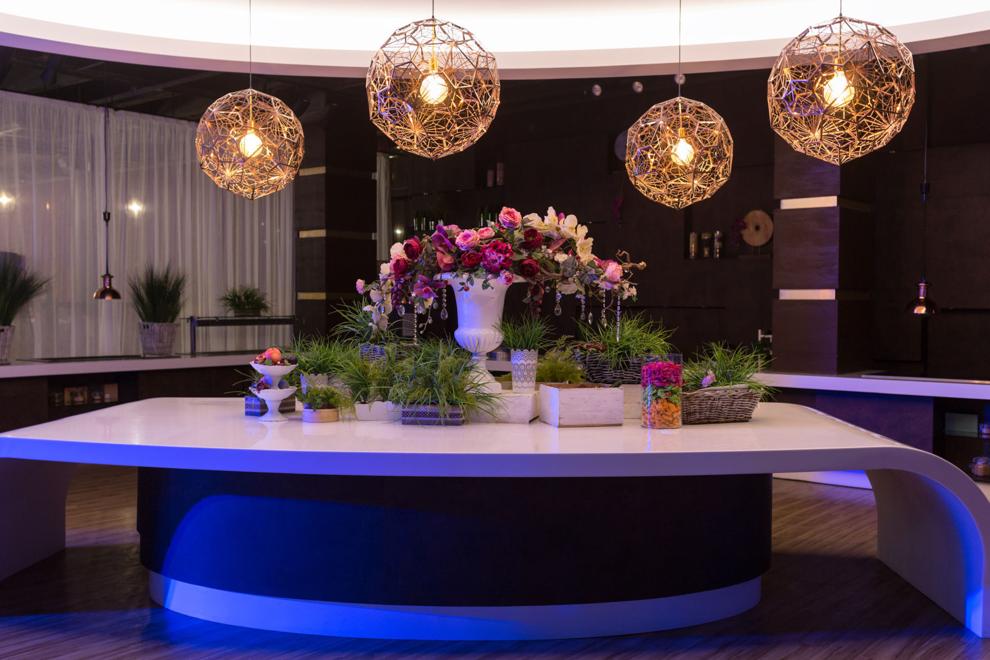 Lighting
Oversized fixtures are in – positioned over tables and in living rooms, dangling in entry ways and over stairs.  Because the current trend is towards high ceilings, open floor plans and neutral palettes, oversized fixtures are a bold way to make the space unique.  It used to be the chandelier was the sole member of the statement piece category – not anymore.  Oversized pendants and even stylish ceiling fans can be the focal point of any room.
A statement piece could be an oscillating ceiling fan which draws on industrial-inspired design – a modern look with a nod to the vintage desk fan.  These versatile ceiling fans disperses a cool breeze across the entire room while making a statement.  Large globe pendants, oversized pendant shades, and even disco ball pendant lights draw eyes up and towards the back of the space – adding personality and visual depth to the room.  Dandelion-inspired chandeliers stand out as a sculptural work of art as well as a source of illumination.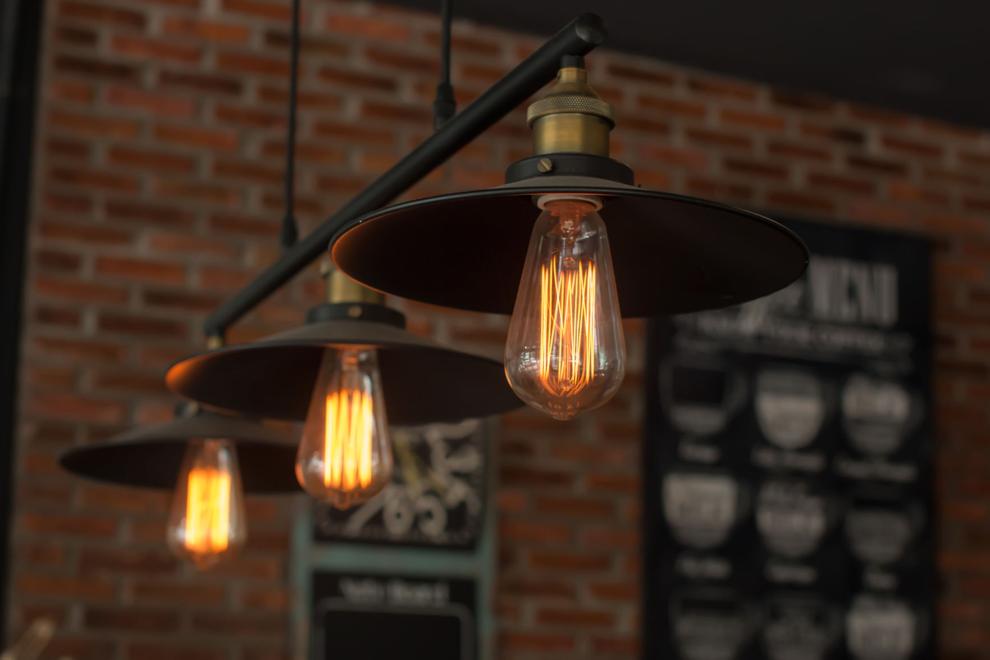 Dare to bare.  Not only are oversized fixtures trending, but so are light bulbs.  It used to be light bulbs were merely functional – not anymore.  The light bulb is often now a design extension of the fixture.  Put crystal-cut bulbs on a brushed brass pendant with a gold fabric cable or add tubular bulbs to a candelabra to personalize the look.  Be sure to check the fixture first before you buy the bulbs – some have unique base requirements.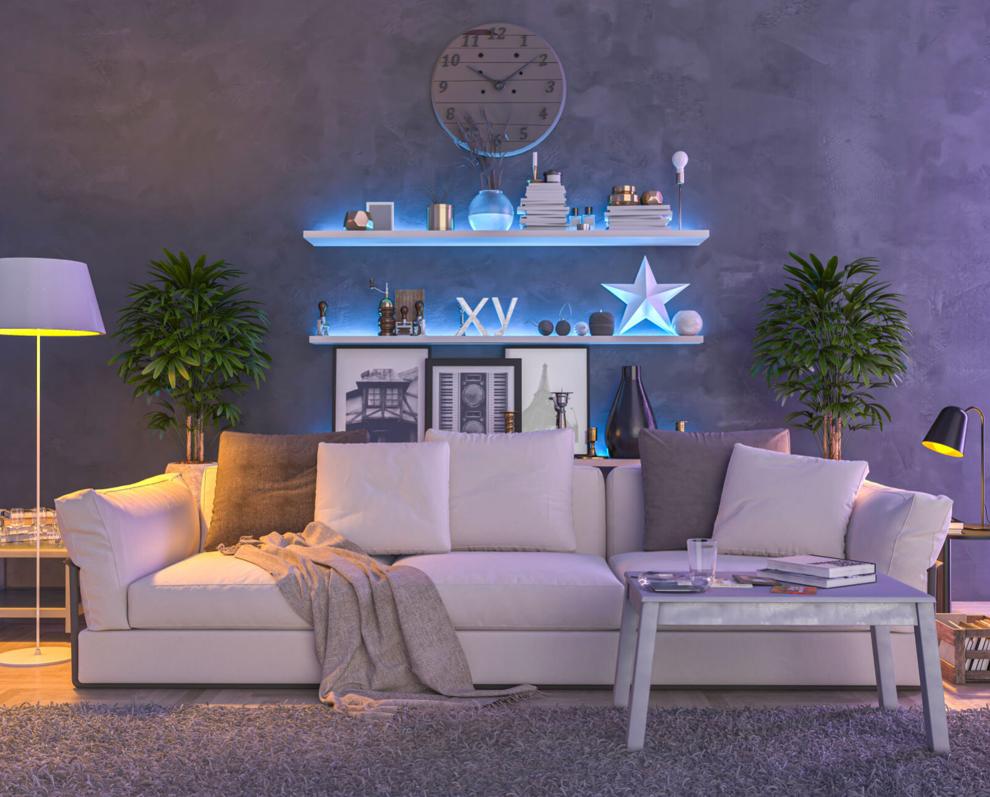 Think smart
Not only is there a wide myriad of light bulb designs, but light bulbs are getting smarter. Smart bulbs allow you to control the color temperature and brightness from an app on your phone.  Tired of getting up and shutting off the light before you go to bed?  With smart bulbs, a simple verbal command can turn off all the lights in the house.
Light switches are getting smarter too.  Some switch systems allow you to preprogram a mood – bedtime, dinner, movie night– with preset levels of brightness and adjusted color.  Some have settings available to turn the lights on and off like normal even while you're away, while others include a motion sensor night light.  Touch switches have a futuristic design made entirely of glass and will connect to a wide variety of smart devices.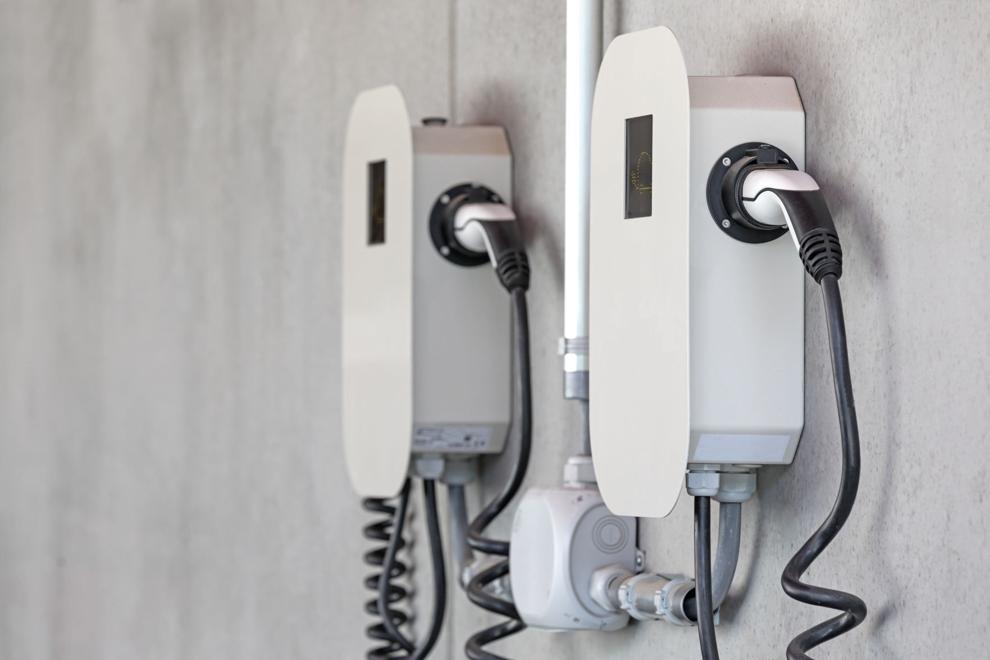 Thinking of getting a smart car?  Most likely you will need a home charging station installed in your garage – plug it in at night, wake up to a full charge in the morning.  Charging stations require a 240 volt outlet (same as the outlet used for an electric stove or clothes dryer) and a dedicated 50 amp circuit breaker.  Although some electric cars can be plugged into a regular 120 volt outlet, you will reduce your charging time significantly if you opt for the 240 volt outlet. 
No matter the voltage, the outlet should be on a dedicated circuit so you don't overload your circuit and trip a breaker.  Keep in mind, if you have an older home with a 100-amp electrical service, you may need to upgrade it to a 200-amp service so your electrical limit is not exceeded.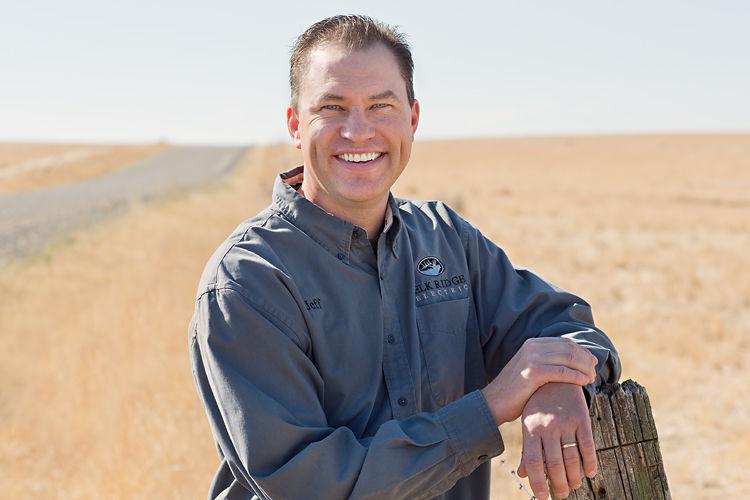 Jeff Stock is the owner of Elk Ridge Electric in Billings