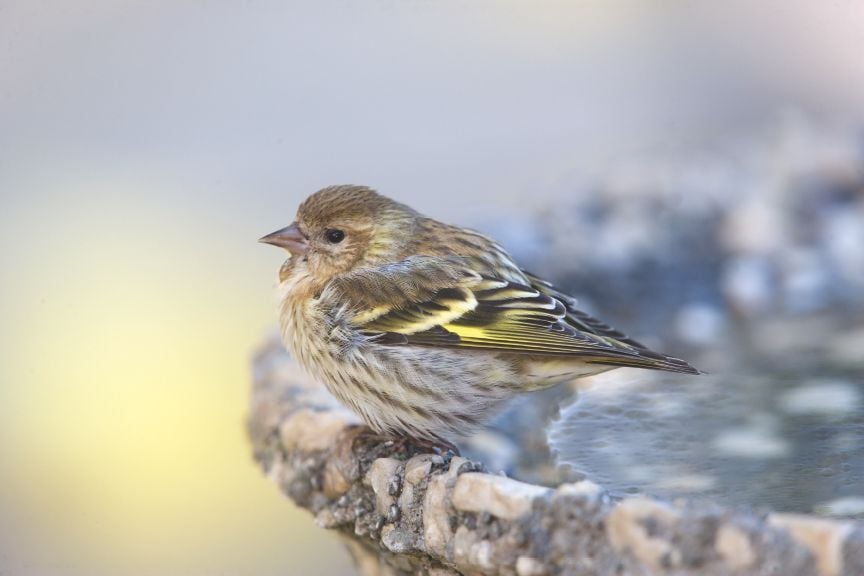 Fall migration is a fascinating time to watch and feed wild birds. You may see bird species that might not normally visit the feeders and birdbaths in your yard. It appears that age, sex, weather and the availability of food, water and shelter are the major influences in migratory behavior. Many birds will migrate to areas where the food supply is plentiful and the weather is not as severe.
Over 100 species of birds found in North America in the summer fly to Central and South America for the winter, some covering distances of nearly 7,000 miles. While migration is still not completely understood, it appears that some birds orient themselves by the stars at night if the sky is clear, while others seem to have a built-in magnetic compass.
Death during migration takes a heavy toll. It is estimated that half of all migrants will not return. Predation and bad weather are two natural causes of mortality during migration. Numerous man-made dangers include collisions with tall buildings. The continued loss and degradation of stopover habitat is potentially the greatest threat of all. Make migration easier by offering a habitat with food and water for the birds as they pass through your yard.
Modern science has taken some of the mysteries out of bird migration, but the scientific facts we have learned are often more magical than our ancestors could have ever imagined. Happy bird feeding!
Kathy and her husband, John, own and operate the Wild Birds Unlimited, located at 111 S. 24th Street. Billings and at www.wbu.com/billings. She is a master naturalist and Certified Bird Feeding Specialist.