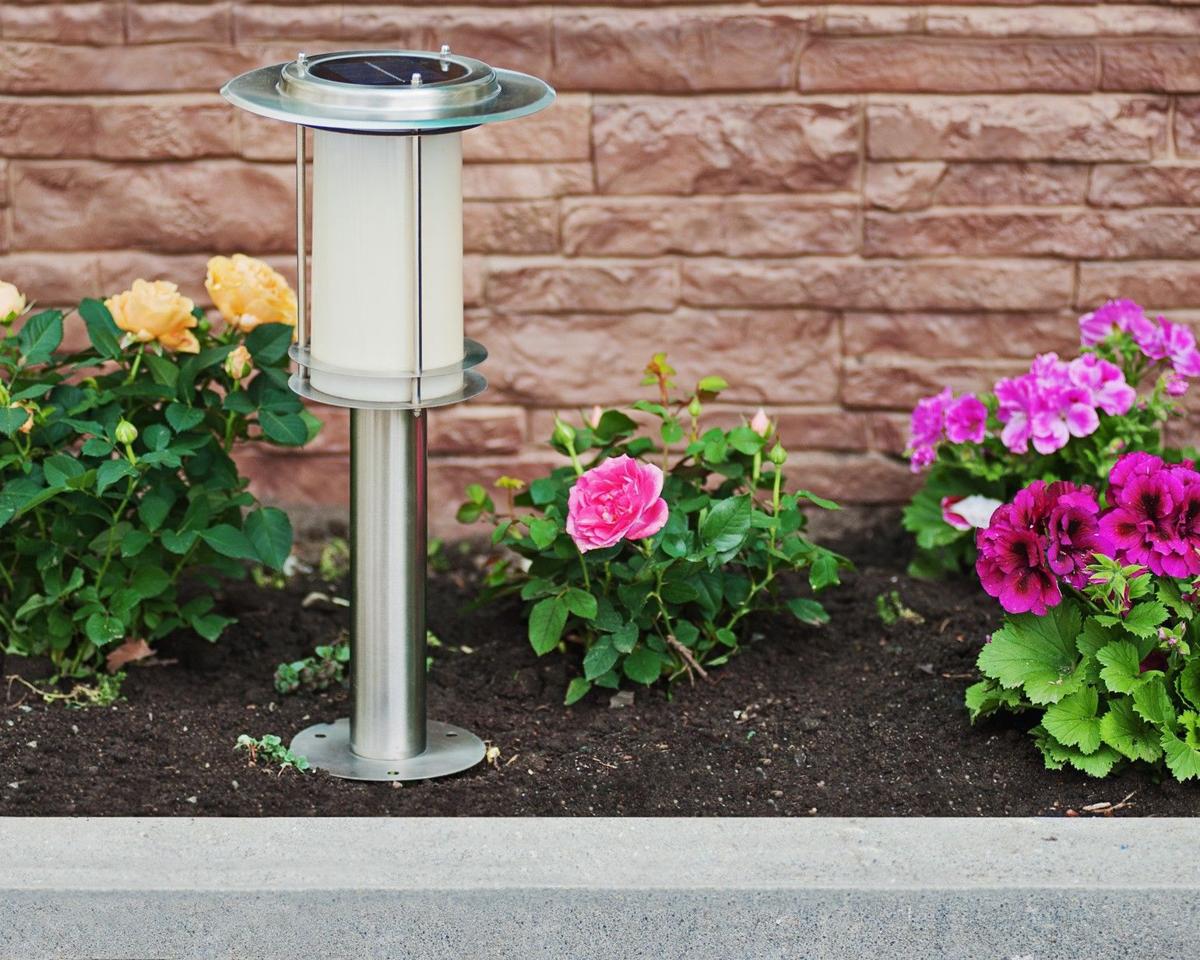 Let's face it, the upfront costs of going solar can be enormous. And even with all that money spent, the technology is such that your large investment may not take you entirely "off the grid." Not only is it costly, but then there's your options - integrated photovoltaics (BIPV) or traditional silicon panels. What? Solar terminology is anything but intuitive. The solution seems to be to start small. Here are a few solar applications that have been proven to save energy and add value to your home without breaking the bank.
Solar-powered exterior lighting
Perhaps the best solar application on the market right now is exterior lighting. Solar fixtures house miniature solar panels that capture energy from the sun during the day, store it in batteries and then turn on the light at night using a photocell to detect darkness. These types of fixtures provide pathway lighting and nighttime security around your home.
Solar-powered decorative lights are also available. String lights or rope lighting attached at the end to a small solar panel and wrapped around the trunk of a tree or draped along a patio or deck add ambiance to your outdoor space.
Be mindful of shade with these exterior lights. If you place this type of lighting in a shady spot, the panel will not capture the amount of energy needed to run the bulbs all night.
Let the sun warm your water heater
If you're willing to spend a little more, upgrade your water heater to solar. Capturing the sun's energy can be accomplished in a couple of different ways. Solar thermal systems grasp the heat from the sun and store it in a fluid. Solar panels (using PV technology) absorb the rays of the sun and transfer the light directly into electricity. Solar thermal technology utilizes 70 percent of the sun's energy, versus the measly 12 percent available for use by panels.
Using a solar thermal system to heat your home's water does not require the purchase of a new water heater, but can easily be retrofitted to your existing one. These units run between $3,000-$6,000, which is expensive, but a mere fraction of what a large set of panels might cost. Also, rebates and tax credits may be available to help offset the initial expense of such a unit.
Heat your pool or hot tub with solar energy
Solar thermal energy heats pools and hot tubs, too. Although black plastic mat systems have been used in the past, their effectiveness is easily weakened by cloudy and cool days.
The new preferred method is using solar thermal energy to heat the water in a closed loop system, which prevents the chlorinated or salt water of the pool or hot tub from entering the unit and compromising its integrity. Because pools and hot tubs are energy guzzlers, using solar energy can add up to huge savings.
Make use of passive solar
Passive solar is easiest to implement when building a new home or addition. This ancient technique requires that the structure is angled in accordance with the sun's position so its heat can be harnessed. Materials such as stone and concrete on floors and walls maximize this energy by absorbing the heat during the day and releasing it slowly over the night.
Perhaps someday power plants won't be huge eye sores on our landscapes, but instead simple sun-collectors sitting on our rooftops. That day isn't here yet, but it may well be coming. Until then, start small.