Western Heritage Center gallery featuring old images of hats.
Kids can make their own zombie toy, with these steps adapted from "Beasties," by Diana Schoenbrun.
An avalanche of new books for knitters and sewers shows that one of the crafting world's big trends involves making "friends" — traditional, s…
When Jim Maddox got the news that he was going to be a grandfather, he was bewildered.
During her long battle with cancer, Linda Schug was a fighter.
Thursday marks the 40th anniversary of Earth Day. As people focus on ways to recycle and reuse items and to be more environmentally conscious,…
Bear is a 1-year-old dapple white-gray Catahoula mix dog available for adoption through Help for Homeless Pets.
You don't have to make a fall day trip to get this seasonal favorite — you can make them yourself at home.
For burger lovers out there, a dream job has opened up: getting paid to eat cheeseburgers (also, Friday is National Cheeseburger Day).
It's National Cheeseburger Day. To celebrate, here's a quick bite of history on the cheeseburger!
 So, what's for dinner when cooking fatigue sets in? 
Farm stands are an old idea whose time had come back.
This power salad will keep you fueled for hours, thanks to 26 grams of protein and 8 grams of fiber.
Extra rooms can serve a variety of purposes. You may already be familiar with the classic craft room or man cave, but here are some other options.
They'll protect your shins from bumps and bruises too!
Q: Tim, I read a previous column of yours in which you talked about repairing a shallow depression in a concrete surface using sand and Portla…
Q: My stepfather bought a house in Miami in 1999 and he included my mom on the title of the property at that time. It's not clear to me exactl…
Need a lot of room? See the biggest homes money can buy currently on the market.
Reader comment: You recently answered a question about a home seller paying the commission to an agent for a "pocket listing." You bypass the …
Looking for a good deal? Check out these affordable, inexpensive homes to buy in the Billings Area.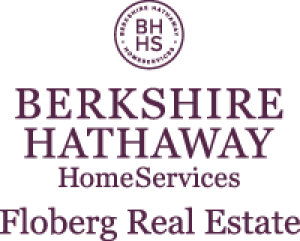 Susan B. Lovely - Berkshire Hathaway Home Services Floberg Real Estate