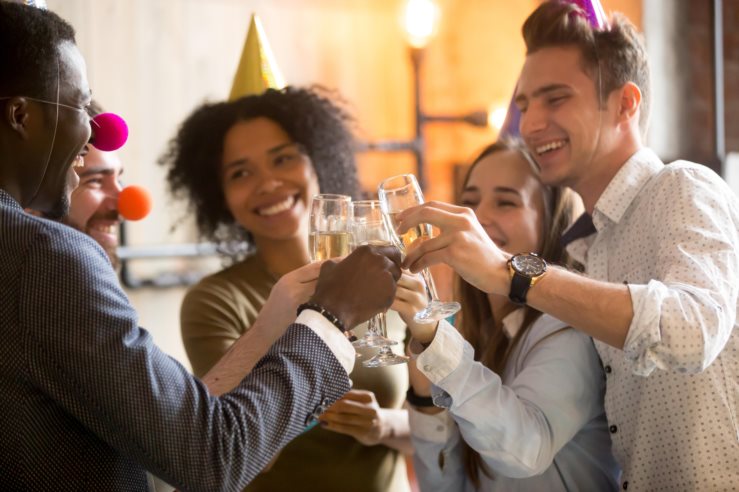 Photo Credit: Alamy Stock Photo
There's no doubt that millennials—those born between 1981 and 1996—live very differently from their parents and other generations. Millennials are rewriting the rules of work, homeownership, dating, and marriage.
According to Census data, the median age for an individual's first marriage has been steadily increasing over time. In 2018, the median age for a first marriage was nearly 30 for men and almost 28 for women, up from 23 for men and 21 for women in 1970.
In addition to putting off marriage, millennials are also more likely to be single with "no steady partner." Data from the independent research organization NORC at the University of Chicago shows that more than 50 percent of 18 to 34 year olds don't have a steady partner and only 28 percent are currently married. This means that there are more young singles than ever.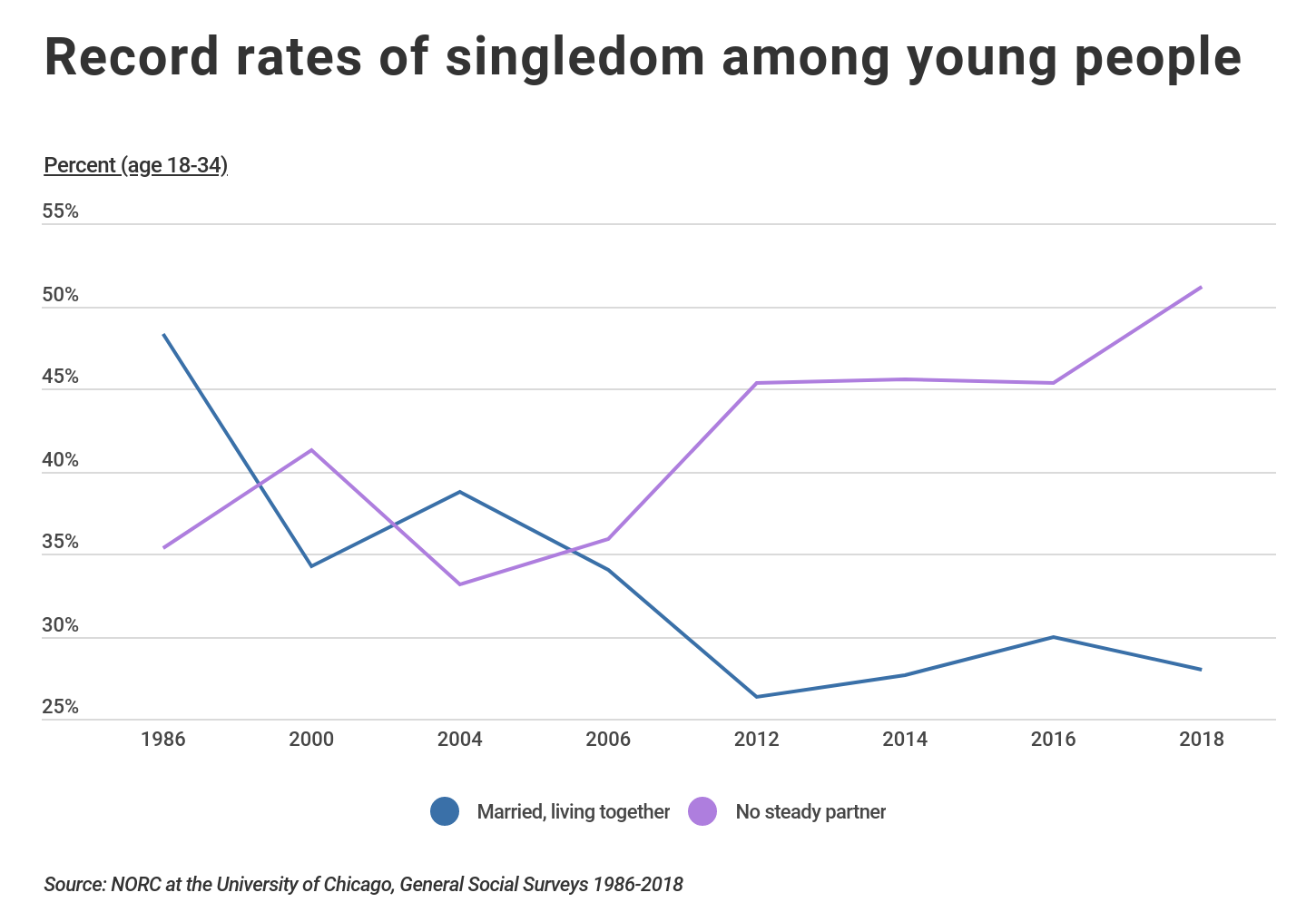 Whether happily single or actively searching for someone to settle down with, single millennials benefit from living in places that offer a wide range of high-paying jobs, plenty to do, and a large pool of other young singles to socialize with. To find the best metro areas for single millennials, researchers at Insurantly analyzed data from the U.S. Census Bureau and created a composite score based on the following factors:
Millennial share of the total population: the share of the total population born between 1981 and 1996
Share of millennials that are single: the share of millennials that are not married
Gender balance for single millennials: the male-female ratio among single millennials
Percentage of single millennials employed full-time: the percentage of single millennials with full-time jobs
Median income for full-time millennials: the median annual income for millennials working full-time jobs
Arts, entertainment, and recreation businesses density: the number of arts, entertainment, and recreation businesses per 10,000 people
Only major metropolitan areas with at least 500,000 people were included in the analysis. Metros were then ranked based on their final composite score.
Interestingly, among millennials nationwide, there are about 14 percent more single men than women; single guys outnumber single girls in almost every major metro. While many of the best cities for single millennials still show an imbalance between single men and women, the ratio tends to be more balanced than average.