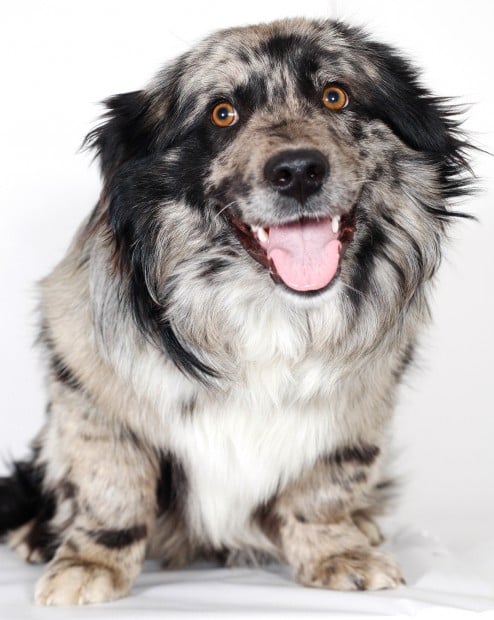 Sooky is a male, 7-month-old blue merle basset hound/Australian shepherd mix puppy available for adoption at Billings Animal Rescue Kare (B.A.R.K.). He'll be medium-sized when grown an is current on vaccinations. Sooky's scheduled neutering at Vet-To-Go will be at no additional charge to his new family.
Sooky is sweet and playful. He loves to cuddle and have his hair combed. He'll make a great family pet, but needs a fenced yard.
Several cats, kittens, dogs, including a pointer mix, and puppies, including Sooky's male litter mate, Miki, are also available for adoption.
To adopt Sooky for $150, contact B.A.R.K. at 111 Moore Lane or 839-9244. The hours are 10 a.m. to 6 p.m. Tuesday-Friday and noon to 4 p.m. Saturday and Sunday. The shelter is closed Mondays.
The shelter needs donations of Purina Nurturing Formula Kitten Chow, bleach, paper towels and dish soap.
To see more available animals, go to Billings Animal Rescue Kare's Facebook page.