Montana is gearing up to test 15,000 hunter-killed deer, elk or moose for chronic wasting disease this coming hunting season.
Snapshots of Tony Hawk's life already include a ridiculous amount of, well, ridiculousness.
Get to know Ginny and Dakota, the two wolves recently transferred to the Yellowstone Wildlife Sanctuary in Red Lodge.
Among some people wolves have a reputation of being super killers, able to wipe out wildlife like deer and elk when they move into a territory…
The stakes can be high when large carnivores, naive tourists and high-speed traffic are all part of the equation.
The trails themselves never closed during the shutdown of public spaces amid the coronavirus pandemic in some areas, so in reality, little eve…
Montana has supplied Yellowstone National Park with COVID-19 test kits for "frontline workers" who don't appear to be sick in hopes of creatin…
From-scratch noodles may not be an everyday treat, but it's a fun cooking project. Also check out meatless tacos and a one-pot gumbo.
Bold, aromatic and pungent, ginger (also called ginger root) has spiced up palates and herbal remedies for thousands of years.
Black Dog Coffee's goal is "to inspire coffee."
The ingredients and steps in many Asian recipes look daunting, but if you take things one step at a time, you will be thrilled with your creation.
Rhubarb is hardy and versatile. 
This one-pot gumbo is made with chicken, spicy andouille sausage and the holy trinity of Creole cooking — onion, celery and bell pepper.
Stallone has been attempting to sell the 5,000-square-foot villa at the Madison Club for about five years. The two-story Spanish-style villa f…
Replacing old laminate kitchen cabinets can be expensive, but a cheaper route is to paint them.
When you're choosing a lawn mower, you have more options than ever, but how do you decide which model is right for you? Electric mowers have b…
May 30 roundup of great finds online.
The summer is a good time to catch up on home maintenance "to do" projects. Here are 10 summer tasks to help keep your checklist on track.
Your favorite flavors are now your favorite scents.
Q: I am interested in selling a house in Cincinnati and moving to Maryland near D.C. I'd like to do this in the near future but not immediately.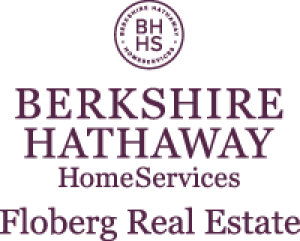 Susan B. Lovely - Berkshire Hathaway Home Services Floberg Real Estate