"They didn't want to put calibers on guns because they didn't want to look like they were promoting them," said Richard Moll, chief conservator at the museum. "I don't understand this.
"They're not against guns in museums, per se. They are against guns out there."
John Byck, assistant curator at the Metropolitan Museum of Art's Department of Arms and Armor, said his institution went so far as to pull its own 1929 movie "Firearms of our Forefathers" out of concern over cultural sensitivity.
Moll and Byck were two of about 25 museum or firearm institution representatives who gathered in Cody, Wyoming, at the Buffalo Bill Center of the West early last week to discuss their institutions' roles in the debate over firearms in America. Cody Firearms Museum curator Ashley Hlebinsky hosted the event, the first day of which was open to the public.
What emerged as representatives from Chicago, New York, Los Angeles and the National Rifle Association spoke, is that the institutions can play a role in educating an often polarized public.
"The debate about firearms now has never been hotter in our lifetimes," said Steve Sanetti, National Shooting Sports Foundation, a firearms industry trade association. "So one of the things I think is missing from the understandable emotions surrounding firearms on both sides are just facts."
Museums have the ability to explain to the public how and why firearms evolved, who used them and why, he added.
"So I think the role of firearms museums is to be sort of the dispassionate observer, to be able to give facts and historical and present-day context to the role of firearms," he said.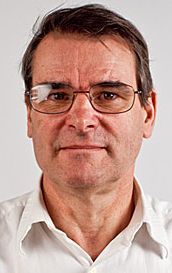 Education
For three years, Ben Nicholson, a professor at the School of the Art Institute of Chicago, has taught a class on firearms in what he characterized as "probably the most liberal institution there is." He launched the class recognizing that firearms were a "huge part of our industrial history." But it wasn't easy navigating the institution's concerns about the content of the course, with 18 different voices weighing in on the email exchange and every piece of the class a negotiation.
Yet the course has proved increasingly popular, so much so that the posters advertising the class — which feature different hands holding handguns — are often stolen.
During the 15-week course, Nicholson has students talk to police officers, examine fake guns alongside real ones to realize how hard it can be for an officer to distinguish between the two in a split second. They read the NRA Firearms Sourcebook and discuss the "dreaded killings" that now seem to occur all too often as mass shootings have become common.
"The students are made fully aware of the firearms use and mythological use," he said, including their portrayal in movies. They also discuss with an emergency room surgeon the trauma that firearms can cause when a human is shot. They study firearms manufacturing and hunting, as well as other ways that people recreate with firearms, such as re-enactors.
"It's been remarkable to go through these discussions," Nicholson said. "We all realized education is the key.
"Students bring a fresh pair of eyes to an intractable question," he added.
Which is why he would like to see an urban equivalent of hunter education for youngsters.
"Why not rewrite the program and make a version for urban kids?" he said. "They find them, handle them, yet no one is doing education.
"Anything to soften gun violence is good."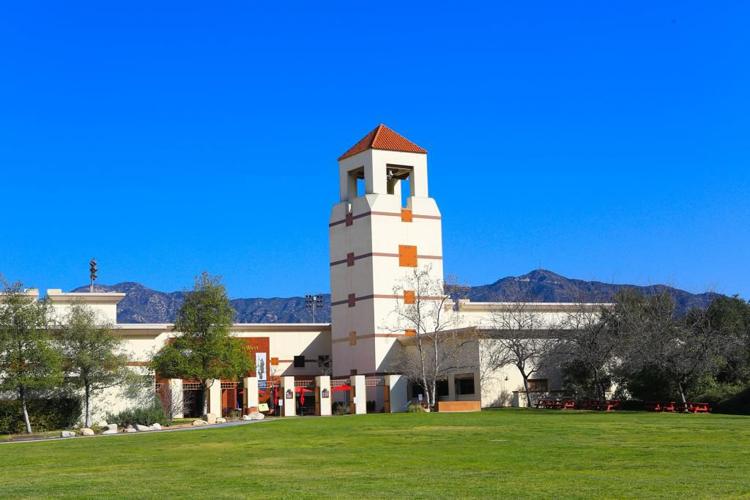 Youngsters
Moll, from the Autry Museum, agreed that children are "just enthralled" by seeing firearms as well as learning details like: Samuel Colt was only 16 when he designed his first pistol.
"Kids' reaction to the firearms gallery can be summed up in two words: Ooh and aah," he said. "I bring up firearms because if I don't, I'm going to get asked about it. By bringing the conversation to the elementary students, it is much more relaxed than it is talking to adults."
The perception of firearms in today's America is determined to a large extent by geography, Moll added. Urbanites have a different relationship with guns than many rural residents.
"In Los Angeles, when you talk about firearms you have to be on the defensive," he said. "It's an immediate defensive position that you have to be in."
Compare that to Cody, Wyoming, where visitors to a shooting range can fire a Gatling gun and a sign in the window of one business says that firearms are welcome. When Moll showed a photo of the sign to his museum's staff, their response was: "Where the hell is that?
"The idea that guns and firearms are not part of polite conversation … ," Moll said, "It's not a battle so much as it is a struggle to bring firearms into conversation in such a way that firearms aren't backed away into a bottom corner (of the museum)."
NRA angle
That's not a problem at the NRA's three museums, which together have 10,000 guns, about 3,500 of which are on display.
"The NRA really, really likes guns," said Jim Supica, of the association's museum division.
Although saying he was not speaking for the NRA, "especially their political position," Supica thanked Nicholson and Moll for doing "the Lord's work in a difficult place."
Supica touted the group's 6 million members, firearms training of 1 million people each year as well as reaching 30 million children with its Eddie Eagle Gun Safe Program.
"You hear the damndest things in the media" about who the NRA is, he said, which has been rated one of the most successful lobbying groups in the United States.
"The NRA jumped behind Trump earlier than ever before and stuck behind him because they wanted to get" the next U.S. Supreme Court justices appointed. Hence, the NRA political campaign to "Defend Freedom, Defeat Hillary (Clinton)."
"It's clear that the NRA had a significant impact on this most recent election," he said.
When asked by Nicholson why the NRA isn't engaging with urban populations in a constructive discussion, a "hands across the aisle," Supica said the NRA's museum is "sowing the seeds" for people to make informed, rational choices.
Divided
"Firearms are a very polarizing discussion," summed up Jennifer Tucker, an associate professor of history at Wesleyan University in Connecticut, but she added that's not unique to just firearms.
"'Firearms bind us together and also divide us,' one curator said,'" Tucker said of comments she heard at a similar symposium she organized. "'History is a conversation between the past and present. We shouldn't shy away from the current controversy,' another said."
Part of the interest in firearms is the "charisma" of guns, whether it's addressed in museum displays or not, she said.
"Museum collections of firearms can engage with contentious issues."
"We have the JFK presentation pistol," Moll said. "It isn't complete. It's only engraved through half the barrel because they were engraving it on the day he died. People get goose bumps when I tell that story."