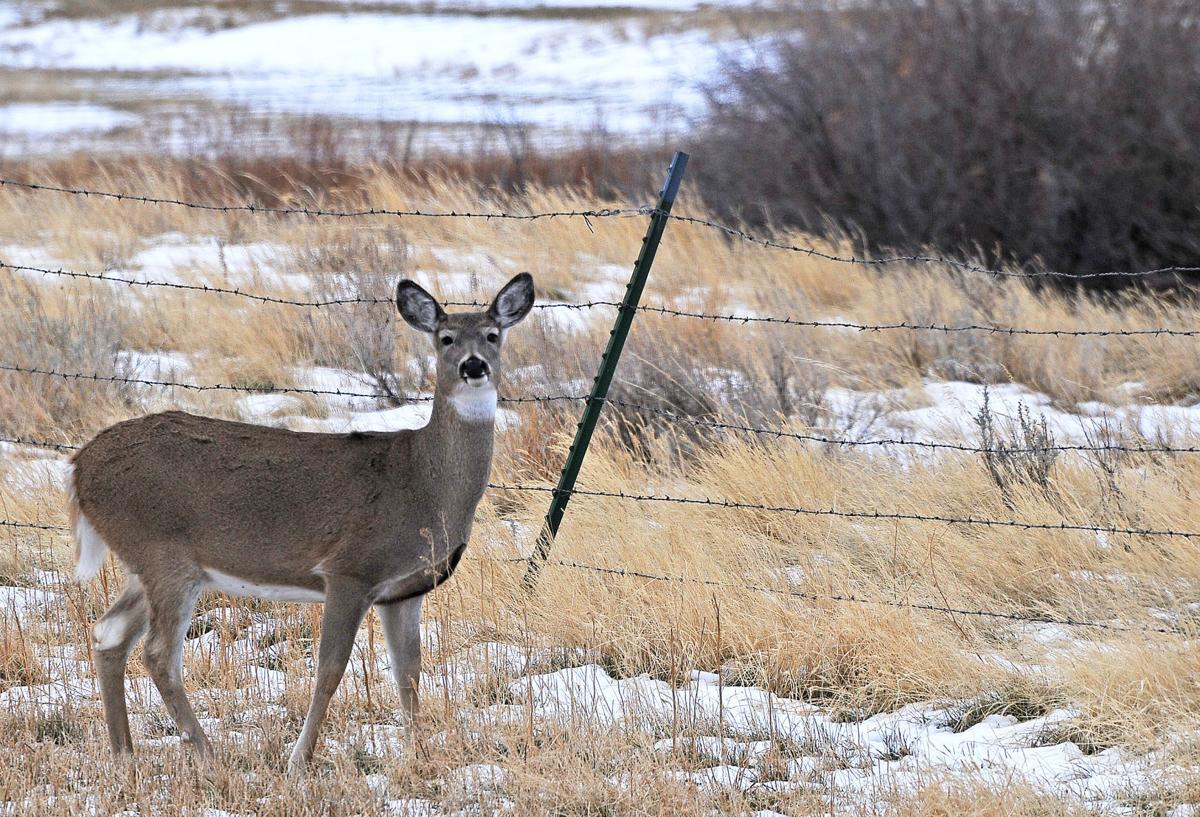 A whitetail doe killed east of Joliet this fall has tested positive for chronic wasting disease, extending the known area for CWD contamination in Montana more than 20 miles farther north than two previous positive tests.
The lab results also reveal that the always fatal disease has made the jump to whitetails and female deer. Both of the two previous positive tests had been in buck mule deer.
"That changes the whole scope of everything," said Bob Gibson, Montana Fish, Wildlife and Parks information officer in Billings.
The lab results, based on tissue taken from deer brought through the Laurel check station on Nov. 16 and 17, also revealed another positive test result from a mule deer buck shot southeast of Bridger.
Although Montana does not yet have a plan to address a CWD infection, FWP has been preceding within the guidelines of a draft plan that is under consideration. Moving quickly to ascertain the disease's spread, the agency will ask the Montana Fish and Wildlife Commission at its Thursday, Dec. 7, meeting for approval of a hunt to kill more animals for testing.
The details for that hunt had centered in an area generally within about a 10-mile radius of the two previous positive CWD results. The two mule deer bucks, which were the first confirmed cases of CWD in Montana's wildlife, were killed in Hunting District 510. One was shot 10 miles southeast of Bridger and the other 3 miles south of Belfry.
Those infections were much closer to the Wyoming state line. Wyoming is where the disease is presumed to have migrated to Montana from via infected cervids — deer, elk and moose.
Now the Billings FWP team tasked with coordinating the special hunt intends to propose that the area be expand northward, possibly as far as the Yellowstone River. The new information also means that special white-tailed deer "B" licenses would be issued.
FWP scientists were working Friday evening to determine exactly what areas would be included and how many additional licenses the department should issue to gather a statistically valid sample of mule deer and white-tailed deer in the expanded region.
Under the initial proposal, FWP was seeking a total of 1,000 special B licenses for two hunts. The hunts were to be divided with 500 tags offered for the first season, from Dec. 15 to Jan. 14, and 500 for the second season from Jan. 15 through Feb. 15. Of the 500 tags sold for each hunt, 100 would allow hunters to shoot a buck. The licenses were to go on sale Dec. 11 at a cost of $10 each.