Although a 15-pound, perky-eared dog named Niners is drawing praise for her dock diving skills, the pooch's other talent seems even more important.
"She's the most loving, sweetest dog I've ever met," said Pam Horner-Pfau, Niners' adopted owner.
Because of that affectionate nature, the dainty black-and-white pup that seems fearless about flying into water has become somewhat of a lifesaver.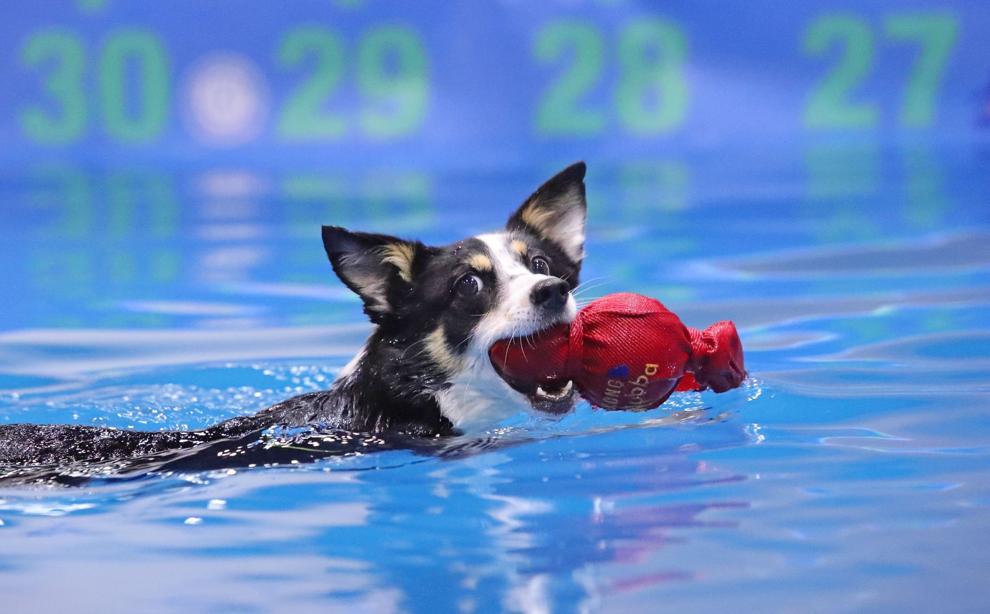 Built to fly
Niners is a rescue dog — possibly of Norwegian Lundehund heritage, a breed that's thought to be one of the oldest and that nearly went extinct. Last month, in her first national indoor competition in Florida, Niners placed seventh out of 19 other lap-sized dogs in the masters division. She leapt 14 feet, 9 inches — about nine times her small body length — as she chased her toy off a dock, through the air and into a pool. Nationally, Niners is ranked No. 5 in her division.
"She kept jumping farther each time, so how much more could you ask for?" Horner-Pfau said.
She was even more impressed considering Niners took her first airplane flight to the venue, had never jumped into a clear pool of water, had not jumped indoors and was competing in an arena that was noisy to the point of distraction.
"Some dogs that were nationally ranked didn't even jump because of the noise," Horner-Pfau said.
The winning dog, Keira, flew an amazing 17 feet, 6 inches. Niners' personal best outdoors has been 17 feet, 3 inches.
"There was only 5 inches between seventh and fourth place," Horner-Pfau said.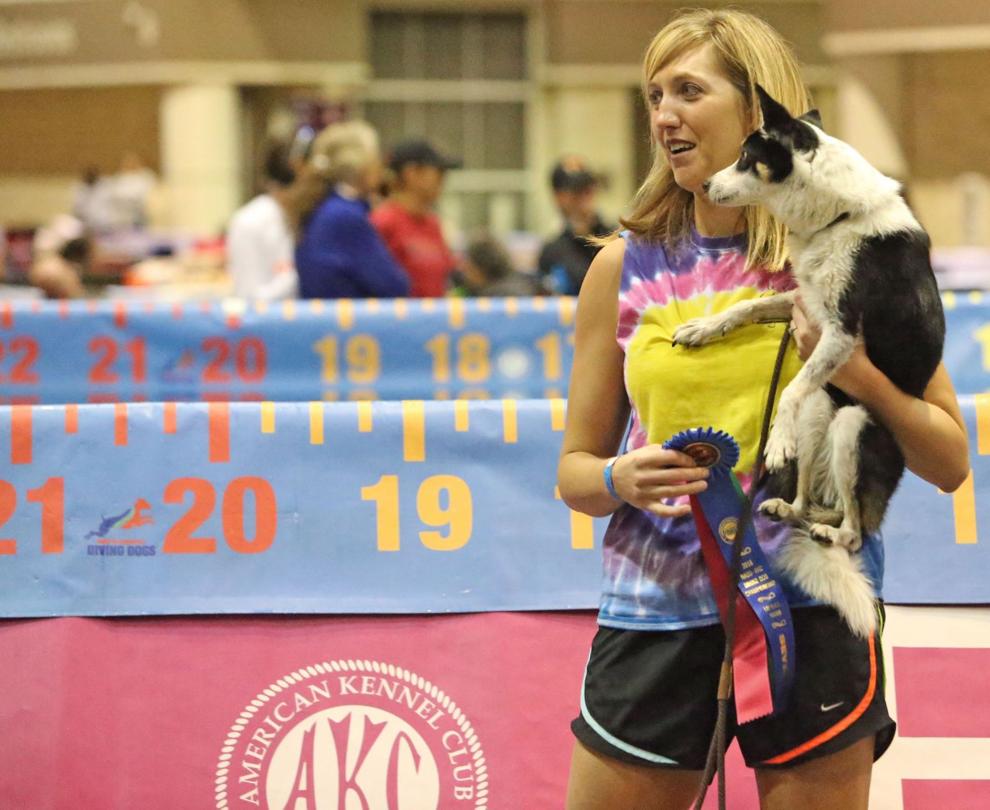 First owner
How Niners and Horner-Pfau joined forces is a roundabout tale.
Lark Pollari, a former Big Timber animal control officer, was the first to adopt the pint-sized pup on Sept. 11, 2009 — hence the dog's original name: NineEleven, which was later shortened to Niners.
It was in Pollari's other role as a North American Dog Agility Council trainer and judge that she first met Horner-Pfau. Pollari instructed Horner-Pfau and her border collie, Manda, how to compete in agility events. Dog and master loved the competition.
"That was it," Horner-Pfau said. "I was hooked."
All three of her dogs — she also owns a young husky-Labrador cross named Shasta — compete in different events. All were rescued from the animal shelter.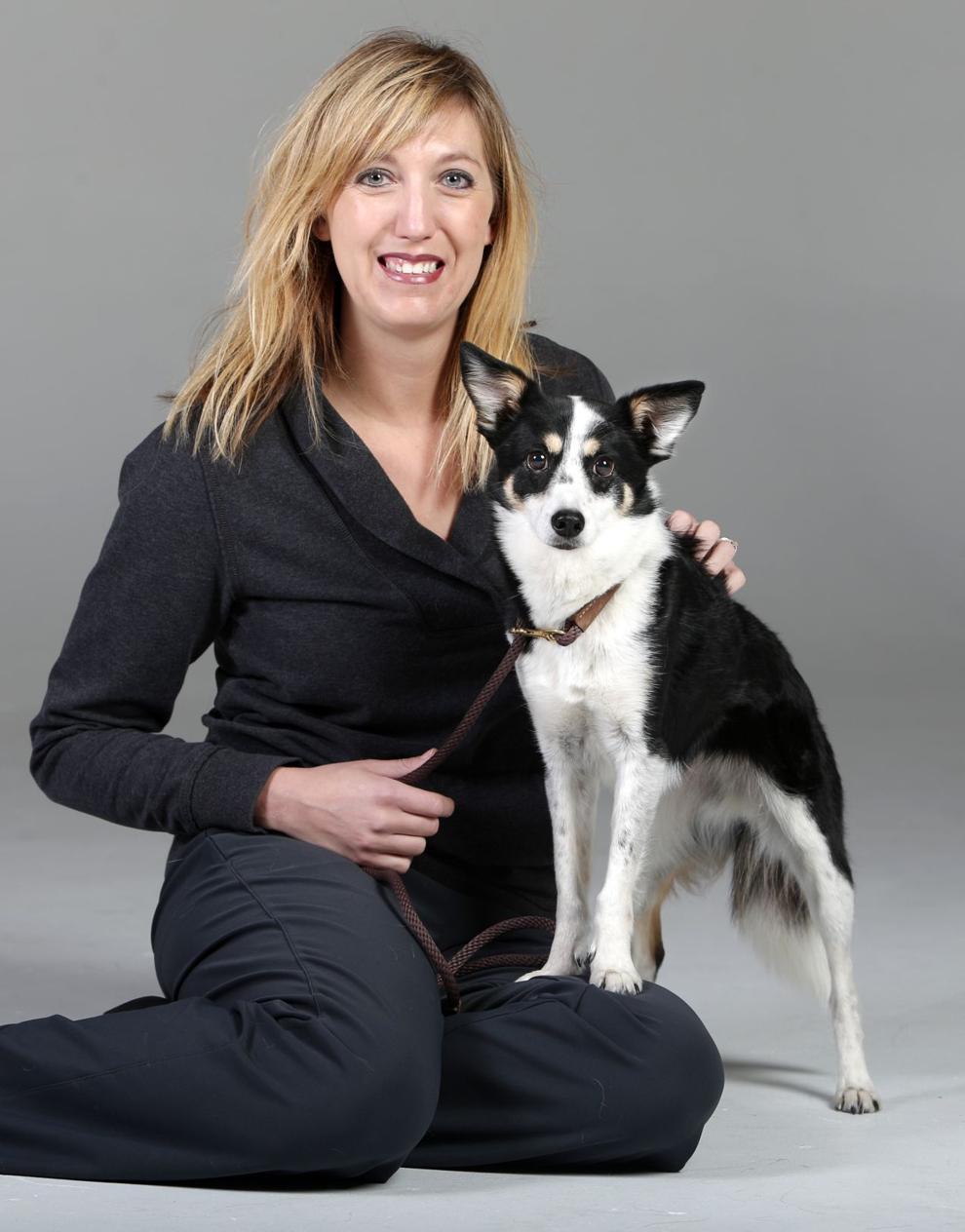 Twice adopted
"I love the bond and connection you create with your dog," she added. "These guys are my kids. They're pretty special. And I've always been an athlete and competitive. So this is the coolest thing ever, playing with your dog."
"It's kind of a crazy ride how we got into agility and where it's gone from there," said Jason Pfau, her husband.
Horner-Pfau, 34, is a Billings Senior graduate who earned a volleyball scholarship to a South Dakota university. She now works for a Billings car dealership as the internet director during the day, mixing in dog training in her free time. This spring she plans to begin coaching other dogs.
"It's huge here in Montana," she said of agility events. "You could almost go to one trial a month."
Horner-Pfau adopted Niners almost three years ago at the request of Pollari and her husband, Wayne. Pollari was suffering from terminal cancer at the time. In May 2014 the cancer took Pollari's life at age 57. Her obituary on the Big Timber funeral home's website shows Pollari posing with her three black-and-white dogs, one of which is Niners.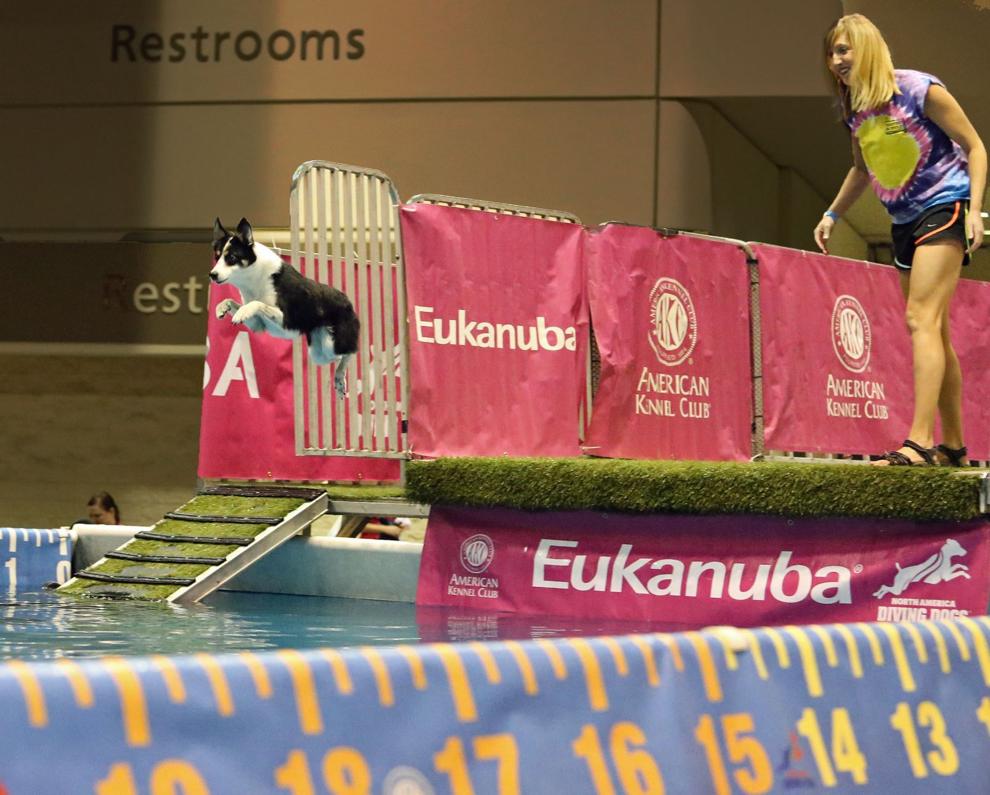 Finding wings
It took only a couple of days for Niners to settle into her new home.
"She's not really needy," Jason Pfau said. "She's pretty easygoing and doesn't need to be active all the time like our other dogs."
It took a while before Horner-Pfau discovered Niners' dock diving ability. The dog was "crazy fast" in agility events, she said, but it was hard to motivate her without a toy, which isn't allowed in the agility arena.
"Agility is not really her thing."
So last summer Horner-Pfau decided to enter her into a dock-diving competition where the toy is thrown to motivate the dog to jump. That's when Niners' inner springs were discovered. She qualified in the first event by placing in the top of the division.
"So I thought, 'What the heck,'" Horner-Pfau said.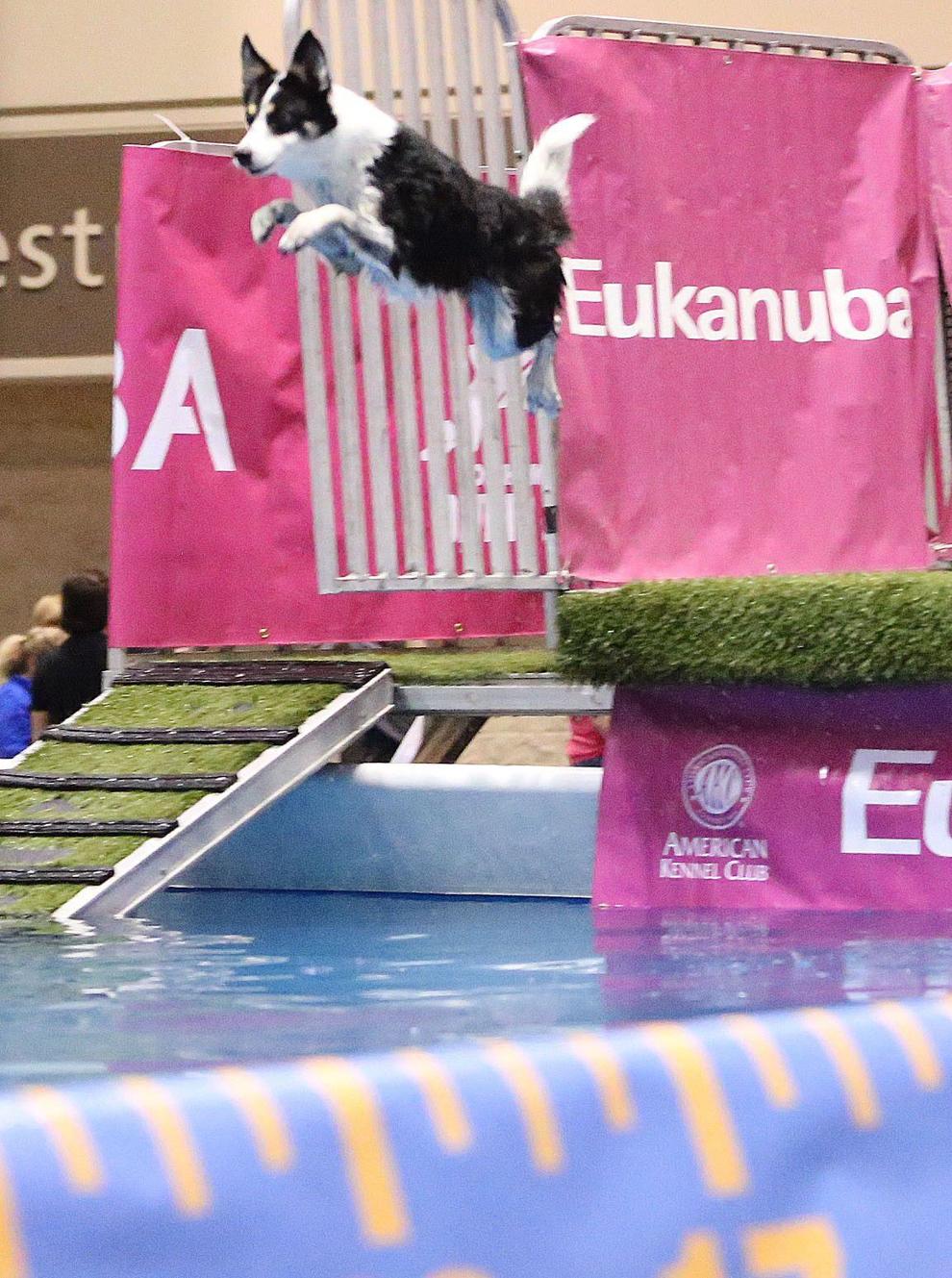 New role
Although Niners is able to fly gracefully through the air, it wasn't until last June that Horner-Pfau realized the mixed-breed pup may have some angel heritage. That was when Horner-Pfau's mother, Vickie Horner, died of cancer at age 62 after having beaten breast cancer years earlier.
"Her mom was basically the only parent in her life," Jason Pfau said. "They were close."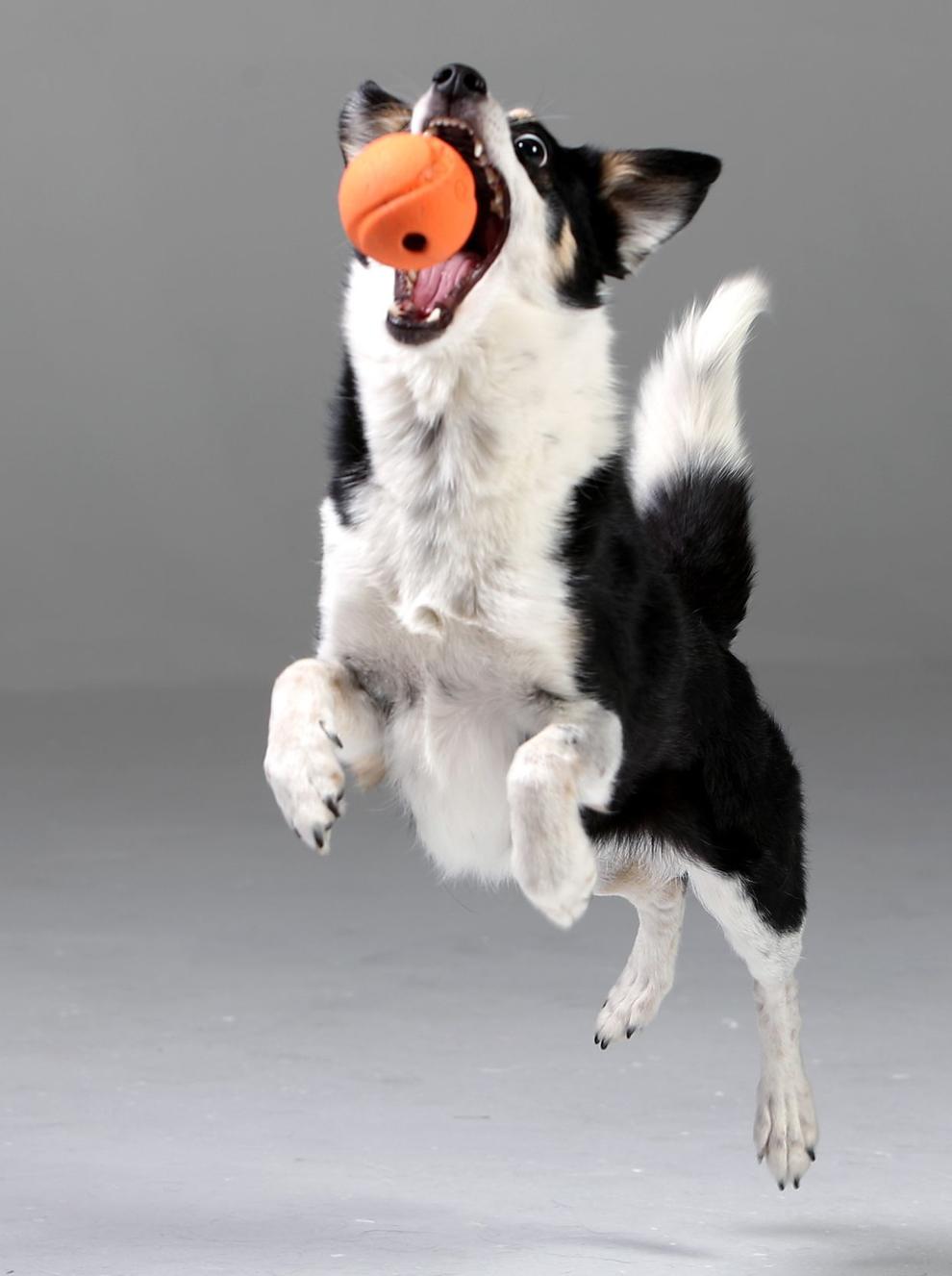 Seeing the disease consume her mother so quickly — in about three months — was a tremendous strain on Horner-Pfau.
"When I lost my mom I had really bad anxiety. I needed something to calm me down," she said.
So she had Niners designated an emotional support dog. Now the pup can accompany her to work and sit on her lap during airplane flights like the one to Florida for dock diving competition.
"You don't realize how soothing it is to pet a dog, to have them on your lap," she said. "I only take her when I'm having a rough day."
Niners was a calming influence. She's affectionate, even to strangers, and with her playful nature, perky presence and jaunty gait the dog seems built for making bad days a little better.
"Niners is a good therapy dog," Jason Pfau said. "She always wants to be held, and I think she can sense when things aren't going well."
Maybe it was intuition or simple luck, but Pollari's desire to have one of her prized pets placed with a friend seems almost like some kind of canine intervention, as if she knew Niners would be there in Horner-Pfau's time of need.
"I know it seems silly," Horner-Pfau said, "but I felt like Niners knew what I was going through, because she had lost her mother, too."