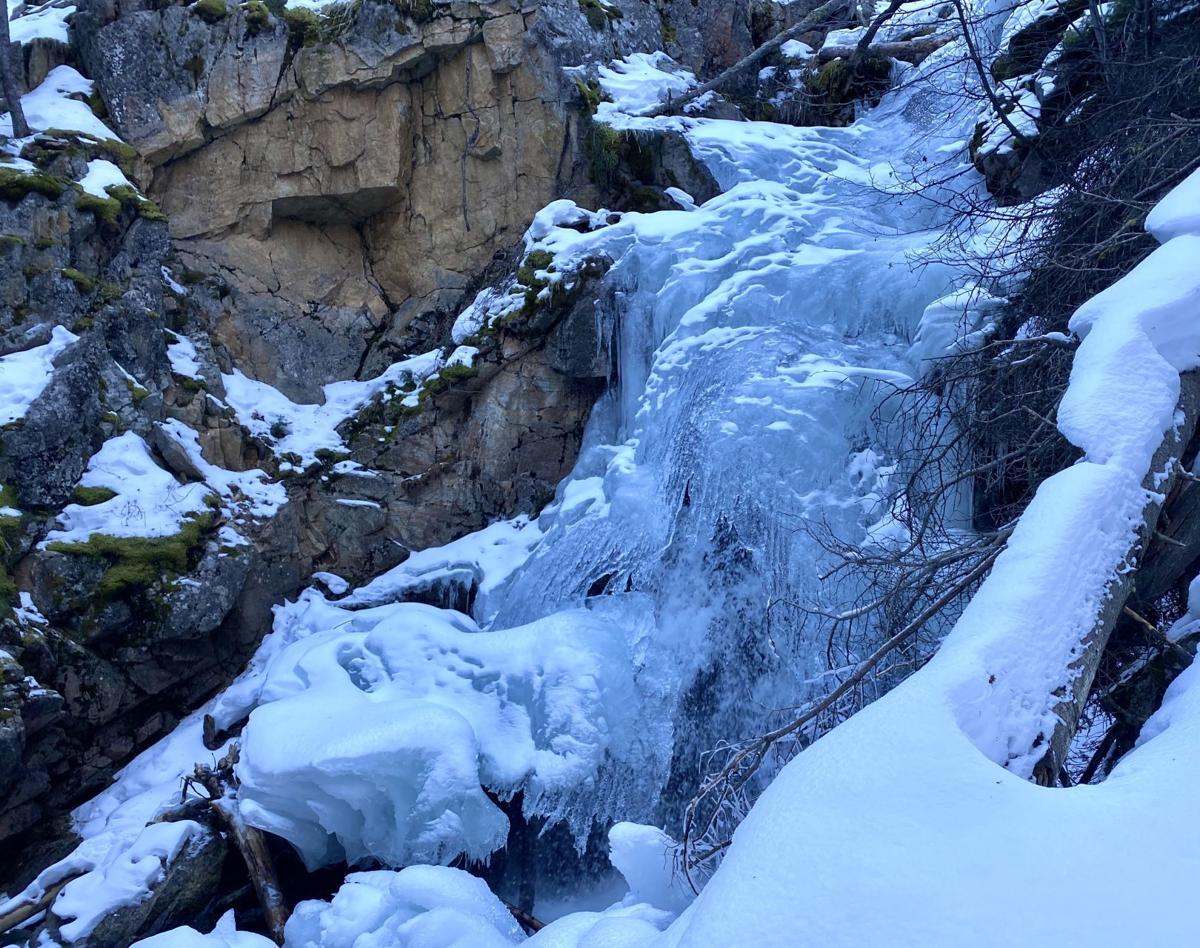 It's easy to miss the turn to Basin Creek Falls. 
Despite being only feet from a popular trail near Red Lodge, the short spur isn't marked and blends into the slope — especially when snow covered. But a quick scramble leads to a tucked-away winter gem. 
Come winter the road is gated about two miles from the Basin trailhead. But groomed conditions are ideal for cross-country skiing, snowshoeing or even walking. 
An alternate route is to take the longest of the loops in the Silver Run Trails, then turn left and follow a short connector trail that meets up with the Basin Lakes Trail just above the parking lot. From there it's an uphill but short walk to the waterfall. After less than a quarter-mile the trail takes a right turn and begins switchbacking up the mountain face.
Instead of turning, climb a steep slope that parallels the right side of Basin Creek. Extra foot traction like snowshoes or Yaktraxs and trekking or ski poles are useful.
Once there, carefully navigate the bank and frozen creek. The ice around the falls tends to change throughout the winter. 
No one will mistake Basin Creek Falls for the twin thunderers on the Yellowstone River as it cuts through the famous canyon in Yellowstone National Park. But Basin Creek makes for a scenic and often isolated side trip in a popular recreation area only a little more than an hour's drive from Billings. 
Be the first to know
Get local news delivered to your inbox!