As difficult as it is to comprehend, it could take Kim Latterell three days or more to backpack 3.5 miles in the Beartooth Mountains this summer.
"I know I'm going, and I'm going to get there if it takes me eight days," the 64-year-old Billings hiker said.
"There" is Cataract Lake, the last of 330 Beartooth Mountain lakes with fish that are listed in the Montana Fish, Wildlife & Parks' "Mountain Lakes Guide," which catalogs the lakes' depth and size, how far they are from the nearest trailhead, the last time they were fished and what was caught, as well as information on whether there are campsites and firewood available.
Latterell plans to soon tick this last hard-to-reach lake off his list and retire an obsession that has gnawed at his summers for the past 15 years.
"These last five years have been almost a burdensome toil to go into these lakes," he said, leaving his ankles and knees worn and torn from hundreds of miles spent gaining and losing elevation on everything from groomed routes to steep rockslides.
The worst of the lot he saved for last. The worst of the worst is Cataract Lake in the Absaroka-Beartooth Wilderness Area's upper Stillwater River drainage.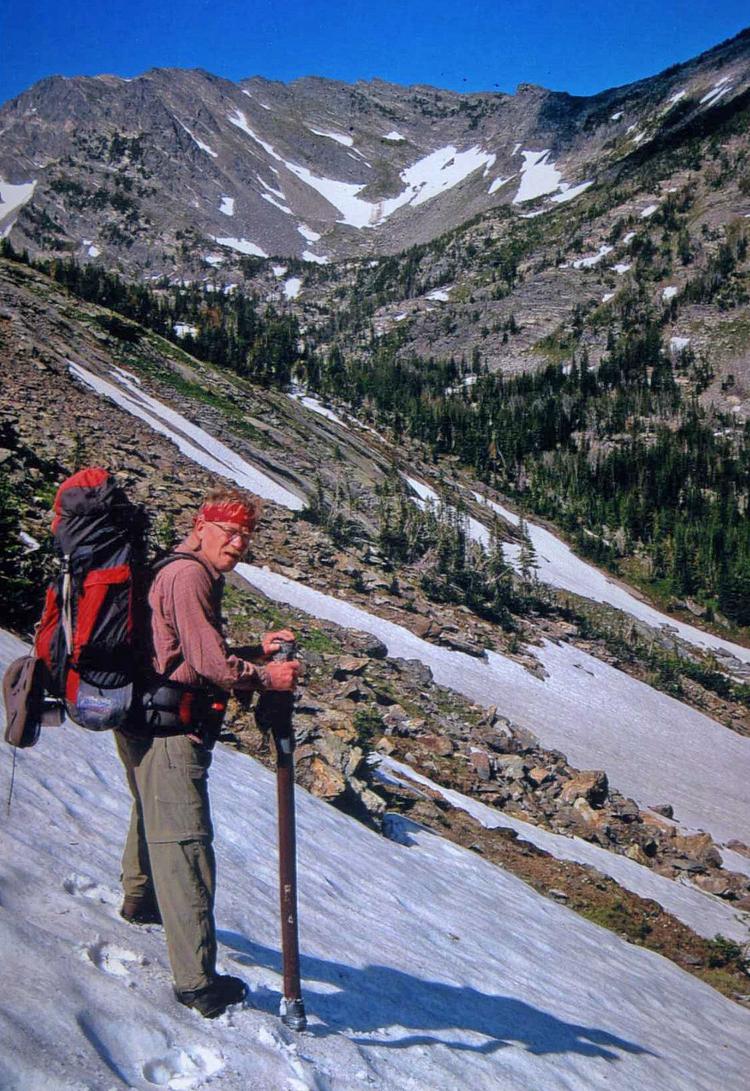 Split
Latterell used to have a fellow Billings resident as a hiking buddy — Bob Lesher — who joined him on the backpacking trips. Lesher had three tough lakes left on his list this summer, but doubted he could reach all of them this year.
The 74-year-old Billings retiree lifts weights every week to stay in shape for the extended hikes, but the backpack seems heavier these days, and he's unwilling to shed some of his comforts to lighten the cargo. Instead, Lesher wraps on knee braces and powers uphill, aiming for his goal, which also includes Cataract Lake.
The fact that Lesher and Latterell won't hike to Cataract Lake together is a sad tale of the times Americans now live in. Last year they broke off their hiking friendship after a dispute over the presidential election, a vote that has also divided a nation.
"I was disappointed because they did so much together," said Earl Radonski, a FWP fisheries technician who once led the agency's mountain lakes crew and knows both men.
"They're both big outdoorsmen," he said. "They've always been intrigued by the Beartooths and the opportunities there for anglers."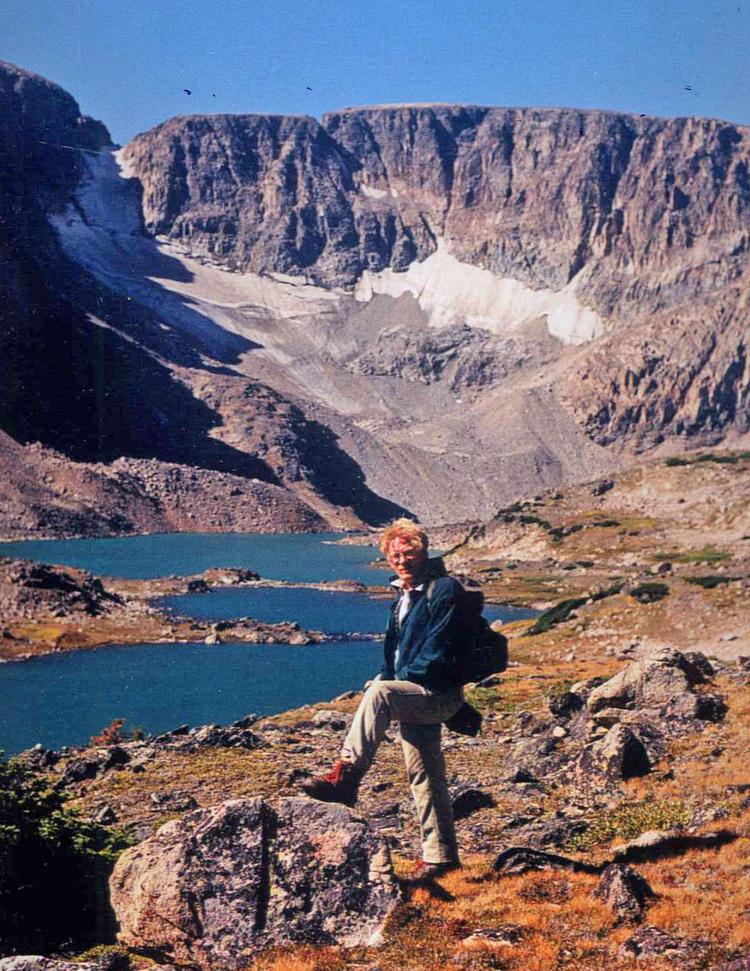 Good times
"It's been a long road, but I'm looking forward to having that guide book in my hand with every lake highlighted," Latterell said.
Yet he still fondly recounts the excursions he took with Lesher: the time they both soaked in a lake to cool off and scared a cow and calf moose when they stood up, or their routine of always putting on their Crocs when they first got to camp, drank some water and then set up the tent.
"We've taken falls, froze our feet and froze our hands," Latterell said.
It would seem that such close confinement in times of difficulty and triumph would weld the two men forever together, but apparently politics is a big enough force to break the bonds of longtime backpackers. Or maybe they are both such strong individuals that neither is willing to back down, just as they are unwilling to retreat from their once-common goal.
"A guy hates to lose a good friend," Latterell said.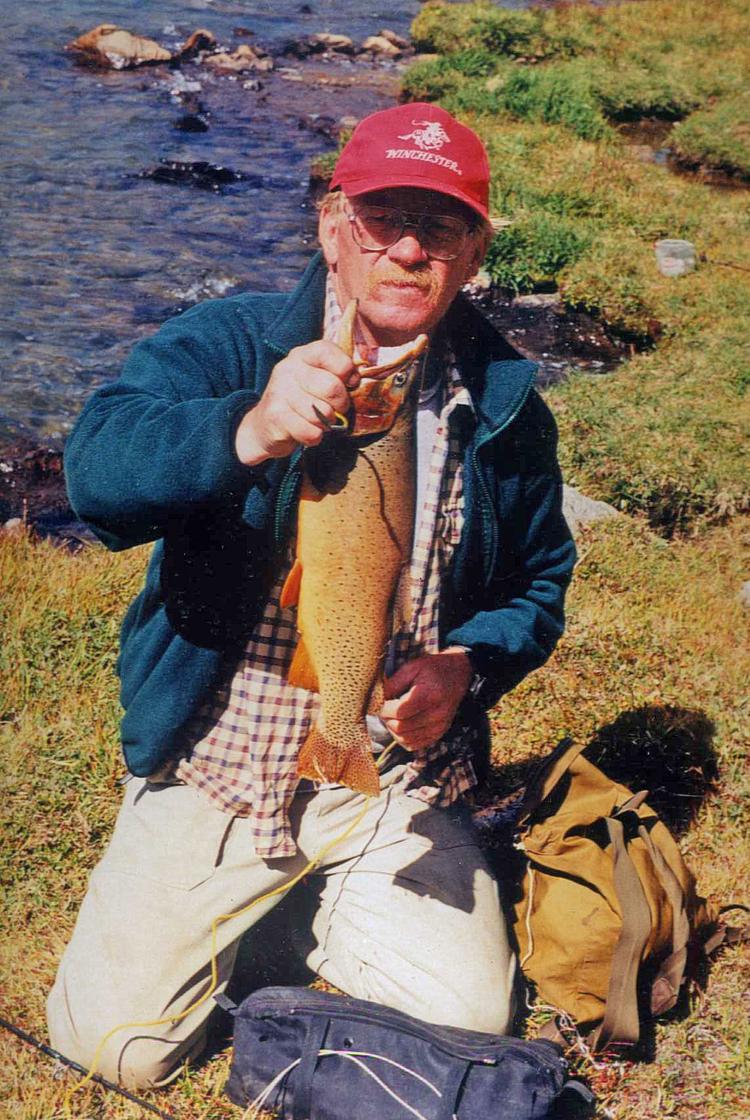 Relentless
Likewise, Lesher recalls difficult trips the duo took that they nonetheless conquered in the end.
"It took us three trips to get in to Edica Lake," he said. "The first time we tried the left side and got walled out. The second year we tried the right side and couldn't make it. The only other alternative was the crick bottom, or right off the crick bottom."
Lesher has a U.S. Navy tattoo peeking out from under the right sleeve of his Bob Dylan T-shirt. He's a lifelong bachelor and loves a good Scotch, but on backpacking trips he'll only take something with a "little bite" so it lasts longer.
"I always had a little Scotch, I don't care how tough it is, and a good big cigar for the end of each day," he said.
Last year's trek to Snow Creek "darn near" put Lesher in the hospital.
"I don't go light," he said, carrying 35 pounds or more. "I pack a lot of stuff. I like the comfort."
In good summers he estimates he's hiked 100 miles. Every year, for the past 49 years, he's started off the backpacking season by hiking in to the Beartooth Mountain's Rock Island Lake in June, often with snow still covering the trail.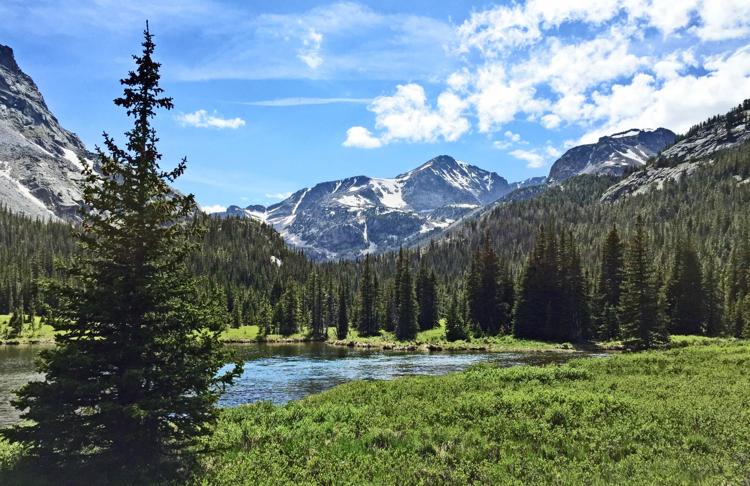 Big feat
The two backpackers met when Lesher — then age 50 — was working a part-time job calling hunters for the Montana Fish, Wildlife and Parks annual survey. Lesher phoned Latterell and they got to talking about mountain goat hunting. From that conversation they agreed to meet and later took on the task of hiking to all 330 Beartooth Mountain lakes with fish.
It's a feat they reckon no one else has done recreationally on foot. Radonski said he's been to 265, but he visited many of those while working. They can tick off other names related to Beartooth lore — Pat Marcuson and Ralph Saunders, for example — but still they guess even those icons haven't met their feat.
"To me it's a personal challenge," Latterell said. "It's nice to know, if anything, that I can be an assistance to other backpackers or hunters, too."