Belgrade teenager Joey Menuez accomplished a feat this spring that many hunters twice his age aspire to — a turkey grand slam.
The National Wild Turkey Federation awards grand slam recognition to hunters who bag one each of the four North American subspecies of wild turkey. This includes Merriam's, Eastern, Rio Grande and Osceola, which is also known as the Florida subspecies. It's not necessary to shoot all of the birds in a single season to record the feat.
"I loved all of the hunts," Joey said. "It's always fun to get out and hunt with my dad and grandpa."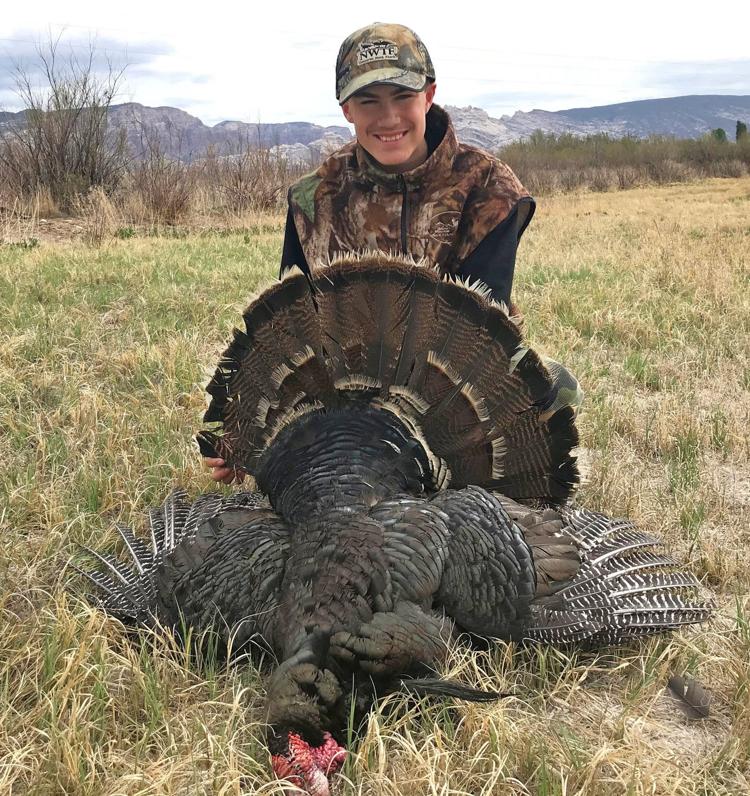 Family outings
Joey, now 13, caught the turkey bug from his father, Nate Menuez (pronounced Min u way). Growing up in Ohio, Nate's opportunities for hunting were limited to whitetail deer and turkeys, unless he wanted to shoot squirrels, he said. For him, hunting has always been a family affair. When he was young, the outings would include his grandfather, father and uncles.
When he moved to Bozeman to attend Montana State University in 1997, Nate found a state where pursuing turkeys was less of a hunting passion. Residents had a variety of other game they could chase, everything from black bears and pronghorns to elk.
"A lot of the more hardcore turkey hunters I know (in Bozeman) are from out of state," he noted.
Since 1997, though, interest in Montana turkey hunting has steadily grown as populations of the big birds flourished and spread. It's no longer a necessity to drive to southeastern Montana, the one-time stronghold for turkeys, to fill a tag.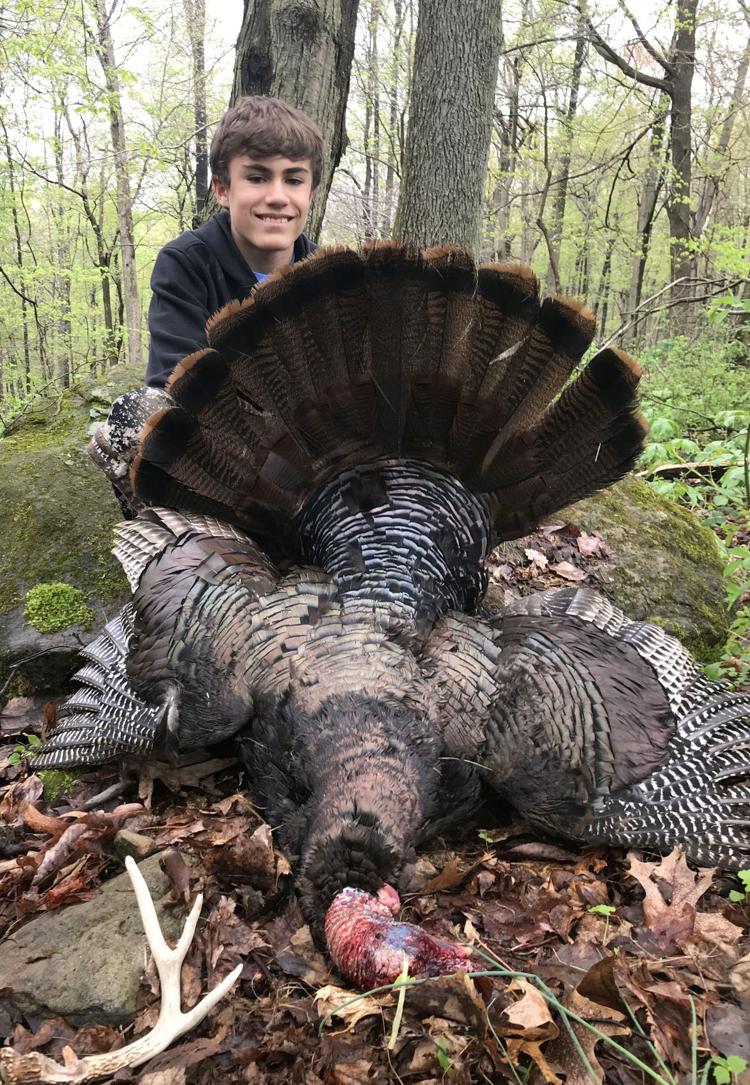 Slammed
Montana is home to the Merriam's turkey subspecies, though it is not native to the state. Joey filled that portion of his grand slam while hunting near Columbus when he was 10. His father's friend in Florida has a ranch where he was able to bag an Osceola turkey when he was 11 or 12. Joey's birthday is in April, the height of the turkey season, so it's hard for him to remember exactly how old he was. The Eastern bird was taken during a trip back to Ohio, his father's old stomping grounds, when he was 7 or 8. The final bird in the grand slam fell this spring while hunting in Utah, near the community of Vernal along the Green River.
The Utah trip stood out as being different for Joey because of the scenery — big cliffs, ravines and gorges.
"We hunted hard," Nate said of the Utah outing. "The last morning Joey got a good shot on a gobbler."
All of the hunts were done without a guide.
"Not that there is anything wrong with going on a guided hunt with an outfitter," Nate said, "but it is certainly tougher on your own."
Joey was able to tag his first turkey when he was so young because Ohio has more relaxed regulations about youth hunting.
"We always go back and hunt in the home woods," Nate said
Although the National Wild Turkey Federation doesn't make any notation on its list for the age of grand slam hunters, the amount of travel involved probably means it's a small list when it comes to teenagers.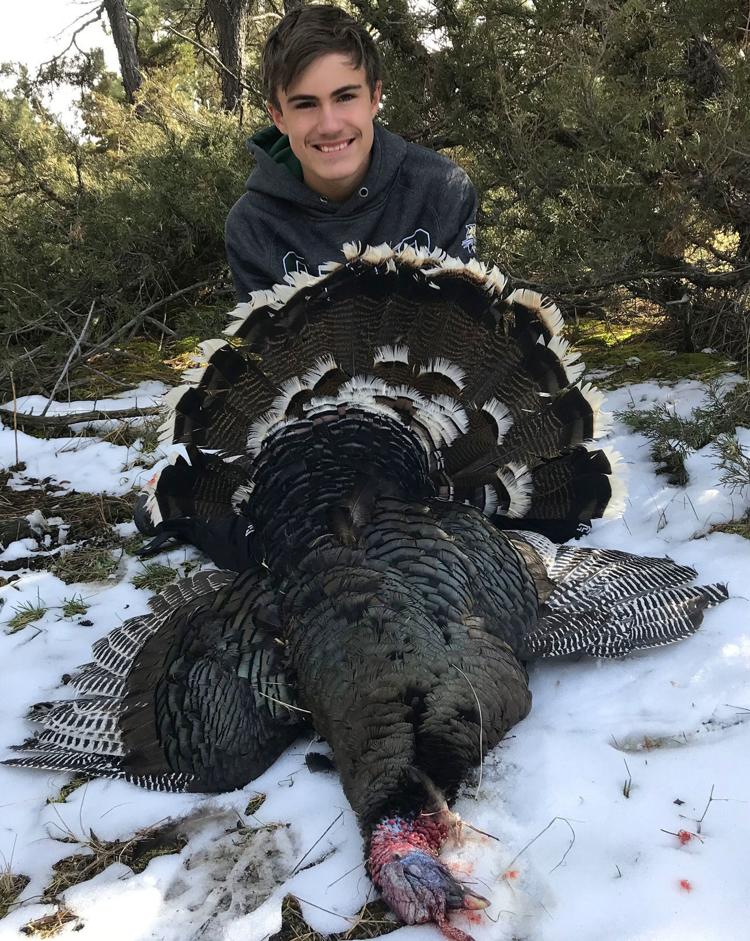 Adventure
It's hard to tell who had more fun during Joey's grand slam adventures, but for sure his father is longing for the day when he can retire and pursue turkeys for six weeks straight each spring, starting in Florida and working his way north back to Montana.
"I love chasing turkeys," Nate said. "That interaction on a vocal level, kind of like calling elk. It's so much more enjoyable."
The only thing that makes the outings more fun is to do it with family.
"I love hunting with my dad and hunting with my son," Nate said. "Any time spent with my son, like any father knows, I wouldn't trade it for anything."
Joey's first turkey is mounted in flight. The tail feathers of the other three, fanned out as if in full strut, adorn his wall. Of the four, he said he liked the Osceola for its large spurs the best. Whether he'll pursue the next royal slam, which requires him to shoot a Gould's turkey in Mexico, is uncertain.
"I might try," he said, but until then he'll keep hunting in Montana and Ohio, his two favorite spots.
Be the first to know
Get local news delivered to your inbox!