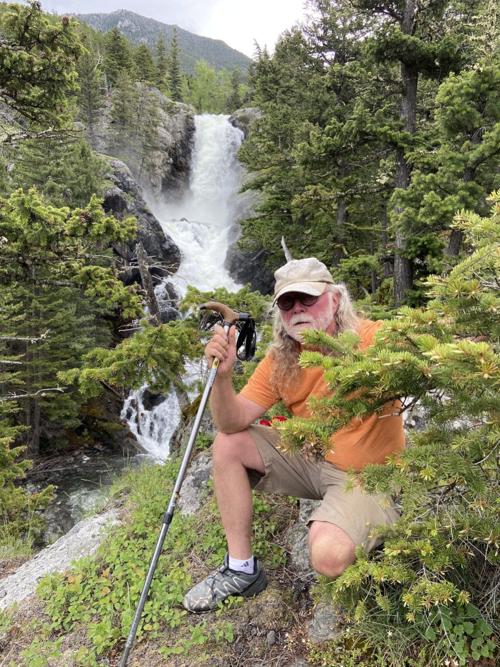 In the past two weeks Billings therapist David McFarland believes he solved the Forrest Fenn treasure mystery. Unfortunately, he waited a day too long to explore the site where he believes the booty was stashed.
"The bummer is I couldn't tell anybody," he said. "It's been killing me."
For those who haven't heard, Fenn — a retired New Mexico art gallery owner and one-time Vietnam combat pilot — reportedly hid a million-dollar treasure somewhere in the Rocky Mountains about 10 years ago. That's when his book, "The Thrill of the Chase," was published containing a 24-line poem with clues for the treasure hunt.
The 20-pound chest was reportedly filled with 22 pounds of gold coins, precious stones, jewelry and historic animal figures valued at more than $1 million.
The fortune was meant to encourage people to explore the Rocky Mountains, a region with which Fenn has long been familiar. On the Buffalo Bill Center of the West's website, Fenn talks about visiting the Cody, Wyoming, museum as a boy with his parents on the way to Yellowstone National Park. He also mentions reading trapper Osborne Russell's book about his 1800s adventures in the region.
Since Fenn sent people out in search of his treasure, five people have died looking for the chest. Many other treasure hunters were rescued after becoming injured or lost.
"I can almost hear people rolling their eyes," McFarland said before launching into his tale, but he figured out most of the clues the first time he read the poem last August.
Here's how he breaks the poem down:
"Begin it where warm waters halt"
That's where the Boiling River enters the Gardner River near the town of Gardiner, McFarland said.
"And take it in the canyon down"
That, he figured, referred to Yankee Jim Canyon.
"Put in below the home of Brown"
Put in is a reference to fishing and Brown refers to brown trout, McFarland thinks.
"From there it's no place for the meek"
Osborne Russell's book about trapping in the region in the 1800s refers to a fellow trapper named Joe Meek who was chased by Indians around the region, including what is now the Stillwater River drainage.
"The end is drawing ever nigh"
This is an obvious reference to the town of Nye along the Stillwater River, McFarland said.
"How has no one picked this up?" he said.
"There'll be no paddle up your creek, just heavy loads and water high."
This means you can't paddle up the Stillwater River because the current is too fast, McFarland said. And the heavy loads are a reference to the Stillwater Mine and its large trucks that haul rock. The mine is located at the mouth of a canyon along the river.
"If you've been wise and found the blaze, look quickly down, your quest to cease."
This was the most difficult portion of the poem for McFarland to solve. But as he was driving away from Woodbine Falls last Saturday he realized the falls looked much like a blaze cut into trees to mark trails. The falls also fills in the clue about "water high."
Rather than return the next day to see if he was correct, McFarland said his wife, Denise, wanted to stay home and garden. On Sunday his sister called and told him the treasure had been found.
"Five hundred and twenty weeks it's been out there, I figured I had time to pick it up," he said.
There's speculation among treasure hunters and skeptics that Fenn never buried a chest, that it was all a ploy to sell his books. The person who supposedly found the treasure has asked to remain anonymous but sent Fenn a photo of the fortune.
"I think it's curious that Forrest Fenn hasn't said where it was," McFarland said. "I'm skeptical it was there."
Indiana treasure hunter David Christensen, who was sentenced last month for illegally rappelling into the Grand Canyon of the Yellowstone in Yellowstone National Park in January, was also sure he knew where the chest had been hidden.
"You might call me a lunatic, whatever, but I feel wholeheartedly I solved that Fenn treasure thing," Christensen told U.S. Magistrate Judge Mark Carman during a March 16 teleconference, according to a Powell Tribune story. "I still feel it's down there, your honor."
McFarland is just as certain his solution is the right one.
"I dare anybody to figure out a better solve," he said.