In 2007 when former Billings Gazette reporter Mike Stark uncovered the tale of E.C. Waters' triumphs and tragedies as an early entrepreneur in Yellowstone National Park, he quickly realized the man was worthy of more intensive research.
The end result is Stark's first book, "Wrecked in Yellowstone: Greed, Obsession, and the Untold Story of Yellowstone's Most Infamous Shipwreck," ($14.95) recently released by Riverbend Publishing.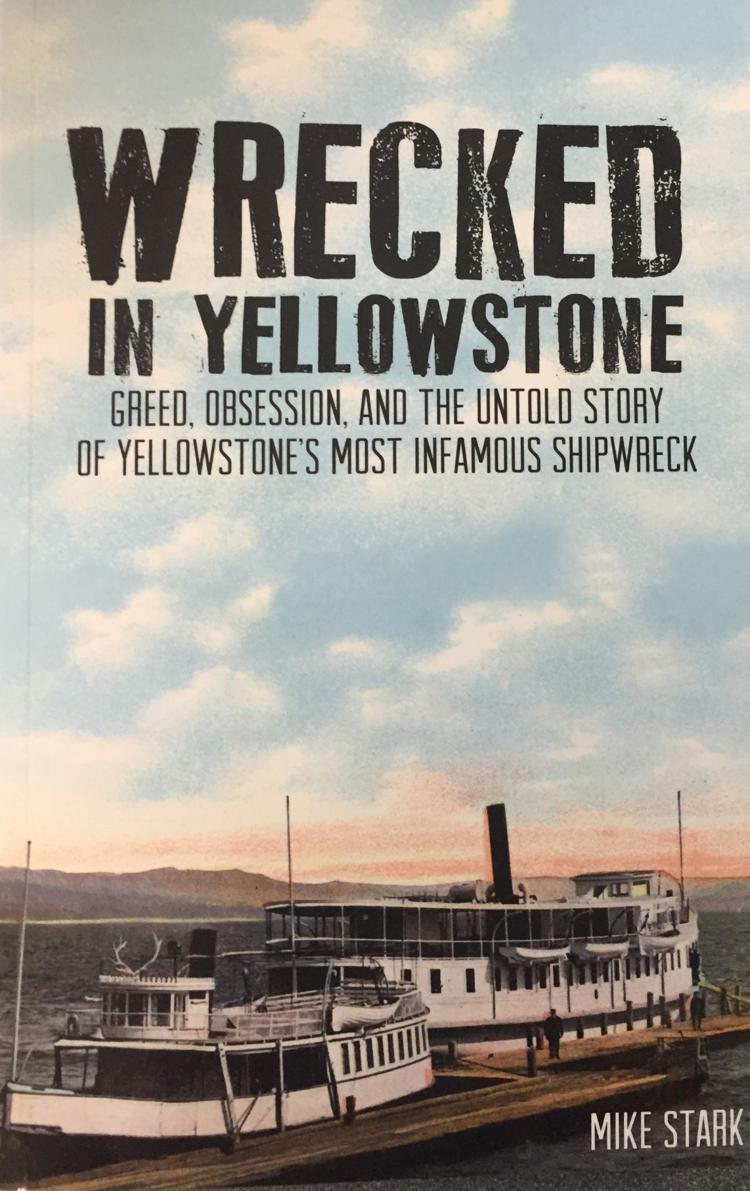 "He was a deeply flawed man in a lot of ways," Stark said in a recent telephone interview from his Tucson, Ariz., home. "His ambition always overcame common sense. He was constantly overreaching. He felt like he could do anything but the world was against him."
Cody bureau
When Stark signed on as a Gazette bureau reporter in Cody, Wyo., in 2002, he quickly became captivated by Yellowstone National Park, which was part of his beat for the next six years.
"I ate it up," he said. "I loved covering the park. I ended up developing a really deep connection with the place and its stories."
Former Gazette editor Steve Prosinski said Stark always had a tremendous eye for detail whether he was covering the park, county politics or grizzly bear policy.
"Mike is a gifted writer with a tremendous knowledge of the subject matter he covered," Prosinski said. "It made his journalism some of the best work I've seen."
With his book, Stark has stepped into the company of some well-known Yellowstone historians like Aubrey Haines, Lee Whittlesey and Paul Schullery, yet no one had tackled the unusual tale of Waters and his ambitions.
Chris Cauble, publisher at Riverbend Press in Helena, said Yellowstone titles have always done well for the company. In fact, Riverbend's first book 15 years ago, "Silence & Solitude," was about Yellowstone in winter, a book of photography by Livingston's Tom Murphy. So another title about Yellowstone seemed only fitting in a year when the National Park Service celebrates its 100th anniversary.
"Yellowstone is the iconic national park," Cauble said.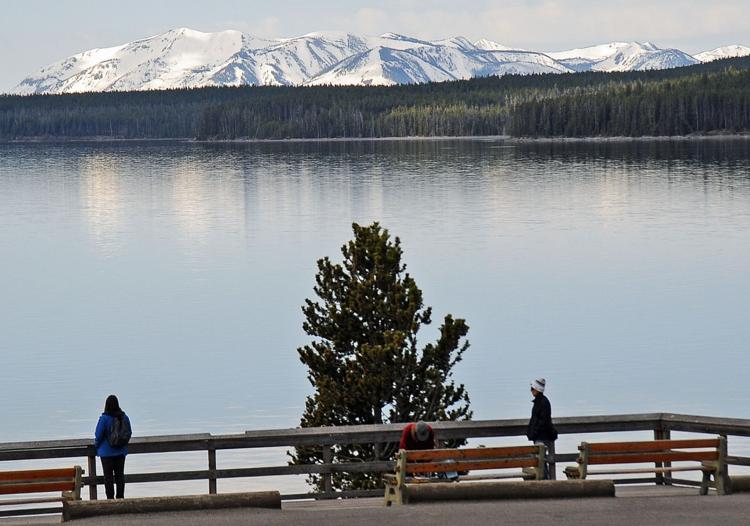 The man
It was more than 100 years ago when Waters arrived in Yellowstone, just as the Northern Pacific Railroad was shipping hundreds of wealthy Easterners to the park each summer for stagecoach tours. It was the beginning of what has now become a tourism boom that last year saw more than 4 million people visit the park.
With so many moneyed people entering the park, Waters was constantly plotting.
"He was always coming up with one scheme after the next to make money off the tourism industry in Yellowstone," Stark said.
Waters got in on the ground floor with the railroad working as a hotel owner and manager in Glendive in 1882 and then in Billings in 1885. While serving in the Legislature as a representative of Yellowstone and Dawson counties he met and became friends with Russell Harrison, the son of the future president of the United States, Benjamin Harrison. It was a friendship Waters would later count on to help protect him from his detractors in Yellowstone, at least for a while.
In 1887, Waters was hired by the Yellowstone Park Association, formed by railroad investors, to manage their five hotels. The next year Waters had his first run-in with the U.S. Army — which was then policing the park — after he soaped a geyser to make it erupt. Waters was arrested and the park's military superintendent later had him temporarily ejected from the park for the deed.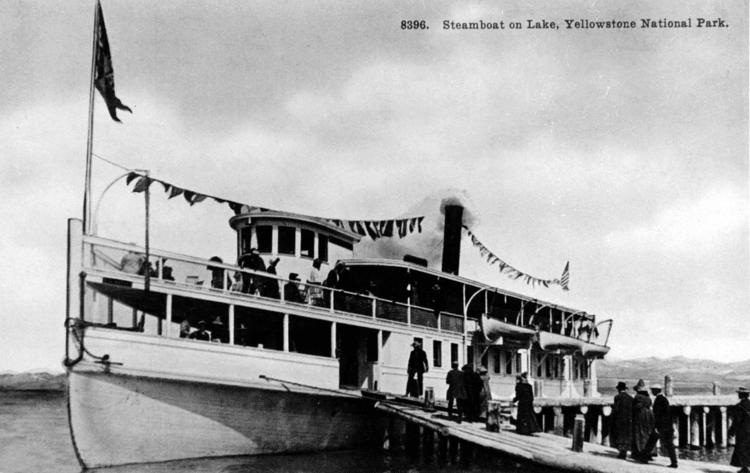 Boat rides
It wasn't until 1889 that Waters maneuvered into the business of offering steamboat rides on Yellowstone Lake between West Thumb and Lake Hotel. The boat trip was a welcome respite for tourists who had bounced around the park's rough, dusty roads for days.
Waters' first boat arrived via railcar from Minnesota in three pieces, which were then hauled by wagons to Yellowstone Lake where they were reassembled. In a nod to his benefactor, he named the boat after the railroad president's daughter, Zillah.
But Waters' cantankerous and scheming nature continually led to more run-ins with park superintendents, visitors and workers, as well as fellow businessmen. Stark had no problem finding many archived notes detailing the man's objectionable actions, almost as if those wrongdoings had to be preserved as a means to hold Waters accountable for his actions.
"E.C. Waters had been the most hated businessman ever to operate in Yellowstone, dogged by a reputation as a liar, a schemer, a cheat and, by accounts of some of the park's highest officers, utterly insane," Stark wrote.
"I got into the story because he was a scoundrel and a bit of a fly in the ointment over at Yellowstone," Stark wrote in an email to The Gazette. "But the deeper I got into his story, I came to see that he was more complicated than that. On the surface he was this unctuous character who always seemed to rub everyone the wrong way, someone who was selfish and petty and always scheming. But there was more to him. He had a wife and kids that he loved, he genuinely loved Yellowstone, I think, and he showed flashes of unexpected generosity. More often than not, though, those bright spots were overshadowed by his own ambition or paranoia or just plain annoying behavior — that was his nature and I don't think he always knew how irritating he was."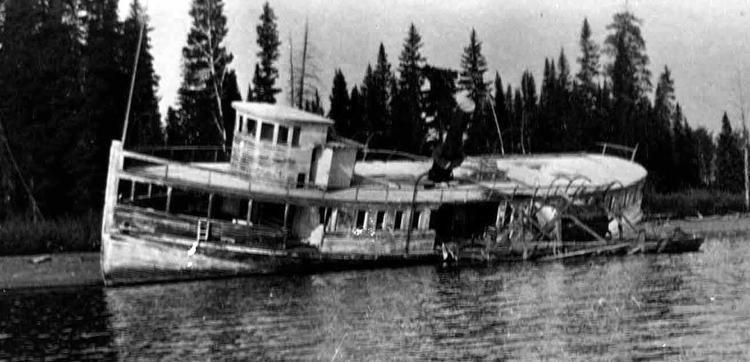 Researched
It was no easy task delving into the Park Service's extensive archive collection. Stark used the excuse of family vacations in Yellowstone to set aside a day or two over the course of several years. His writing was done at nights, weekends and even while taking time off from work to piece together the story for which he had no publisher.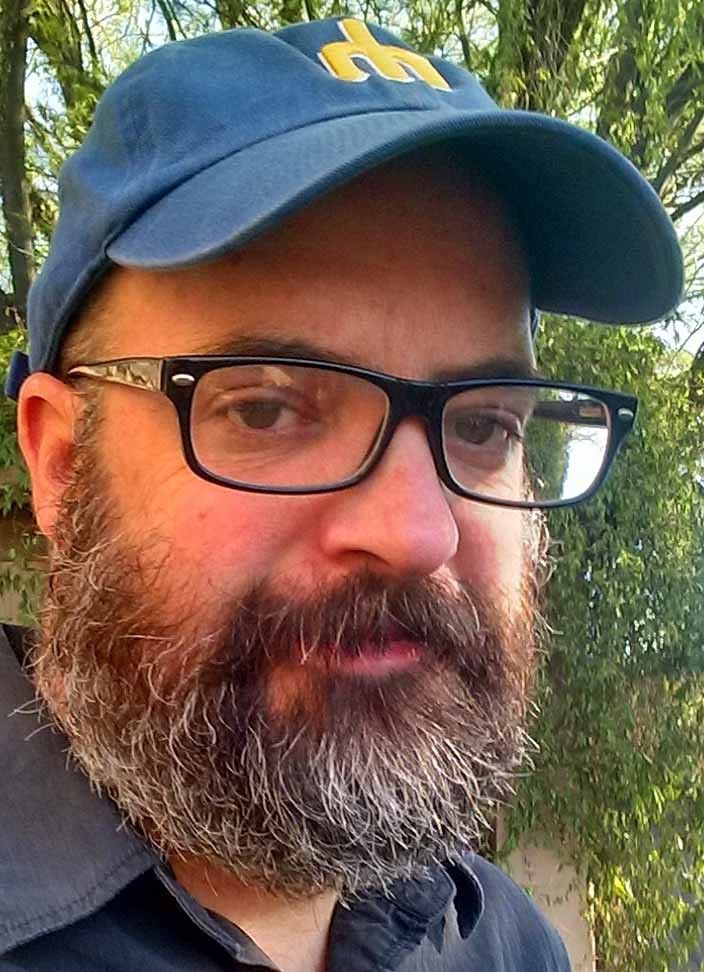 To a writer more inclined to daily deadlines, stretching the project out over years was difficult, partly because he continually fretted that there was one anecdote out there about Waters that he had yet to find.
"Having that kind of time is a luxury, but it's also difficult because you can fuss with it forever," Stark said.
His wife, Karen Mockler, also a published author, helped by giving the manuscript a final edit as well as providing moral support and time to work on the book, Stark said.
Now that the paperback is finally finished and out in print, Stark is resting a little easier. This summer, he plans to return to the region for a book signing on Aug. 20 from 10 a.m. to 5 p.m. at Old Faithful Lodge in Yellowstone and later in Billings. The book signing will be another excuse for him to visit one of his favorite places in the park: Specimen Ridge with its expansive view of the Lamar Valley.
Stark's second favorite place in the park is Yellowstone Lake, the site where E.C. Waters' once far-reaching dreams eventually sank. That dream had included a new steamboat, named the E.C. Waters, which never carried a paying passenger and was left to rot on the lake's Stevenson Island.
"For those of us in the modern world, the wreck became a strange window into so many facets of a time and place gone by: the first years of Yellowstone, shipbuilding techniques, early tourism and even the nation's battle for the soul of the Gilded Age," Stark wrote.