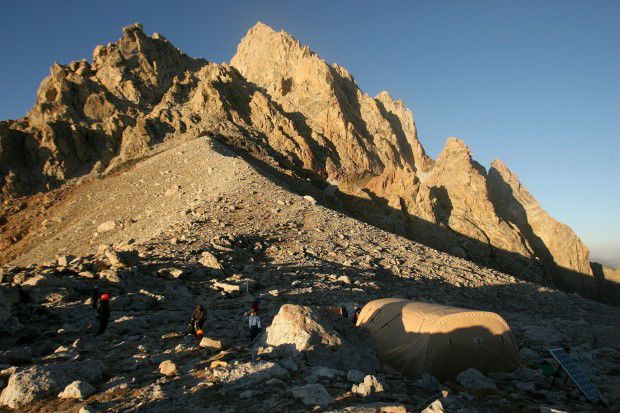 A Utah climber who was seriously injured in a fall after summiting the Grand Teton on Friday was evacuated by Grand Teton National Park rangers via helicopter.
The rescue effort began at 4:16 p.m. when rangers received a call from a member of the injured climber's party.
Evan Pack, 33, of Lehi, Utah, was beginning to descend the mountain when he lost his footing and fell about 20 feet. He suffered serious injuries requiring evacuation from near the 13,770-foot summit.
One ranger flew with Pack to the Lupine Meadows Rescue Cache at 7:04 p.m. Pack was transferred to an Air Idaho Rescue helicopter and flown to the Eastern Idaho Regional Medical Center in Idaho Falls, Idaho.
Another ranger assisted the remaining four members of Pack's party with the descent from the Grand Teton to the Lower Saddle.