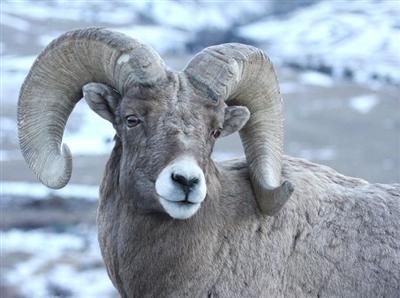 Two Montana conservation groups have appealed to the Ninth Circuit Court of Appeals seeking to halt domestic sheep grazing on 50,000 acres of the Beaverhead-Deerlodge National Forest in the Gravelly Mountains because of its effect on native bighorn sheep.
"I would argue they pollute the whole landscape," said Glenn Hockett of the Gallatin Wildlife Association. The association and Yellowstone Buffalo Foundation filed the suit on Wednesday.
The appeal asks the court to halt grazing in the wake of the groups' challenge in a 2016 court case in which the U.S. District Court judge ruled partially in their favor but denied their request for an injunction.
The groups claim that the forest has used an erroneous method to ensure viable bighorn sheep habitat. The forest's "habitat-as-proxy methodology assumes that wildlife viability will be maintained if vegetation is maintained within its historic range of variation," the groups argue in their briefing document.
The groups also claim that domestic sheep grazing in the area threatens grizzly bears that may be killed for depredating the sheep. And they contend that sheep dogs can pose a threat to hikers and mountain bikers, as well as their pets, who want to use the national forest where there are grazing allotments.
Woolgrowers and wildlife advocates have long bumped heads. Many bighorn sheep die-offs have been attributed to the animals contracting a pneumonia-like infection from domestic sheep that livestock is immunized to fight.