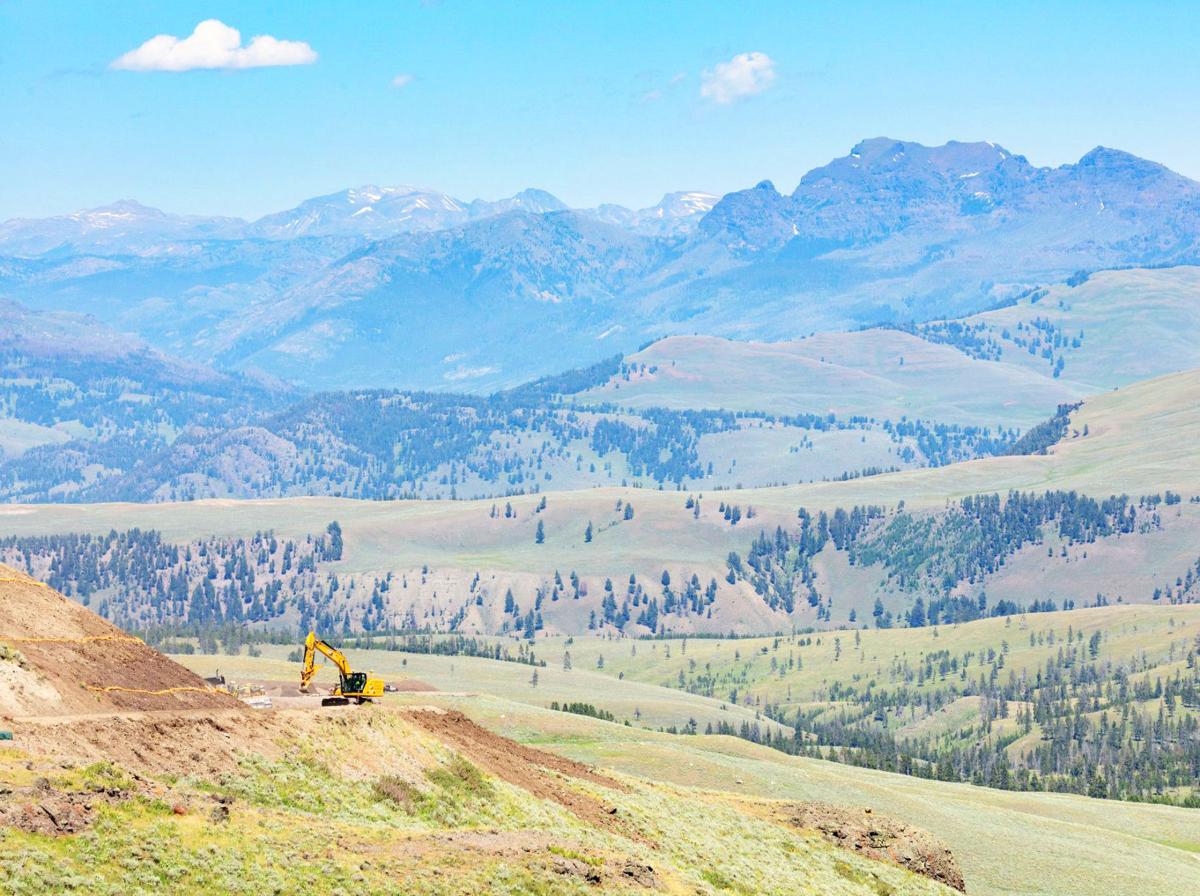 Despite a pandemic and the uncertainties about how it might affect access to Yellowstone National Park this summer, several large construction projects were undertaken to upgrade deteriorating infrastructure, according to Cam Sholly, park superintendent.
"Our plan was good" for dealing with COVID-19 while allowing public visitation, he said, adding that it needed to "continually evolve."
"I've really been proud of the team, despite the difficulties, to press forward on projects," Sholly said.
Even without a pandemic, the construction season in Yellowstone is complicated by its remote setting, bad weather and a short time frame to get work done between snowy seasons.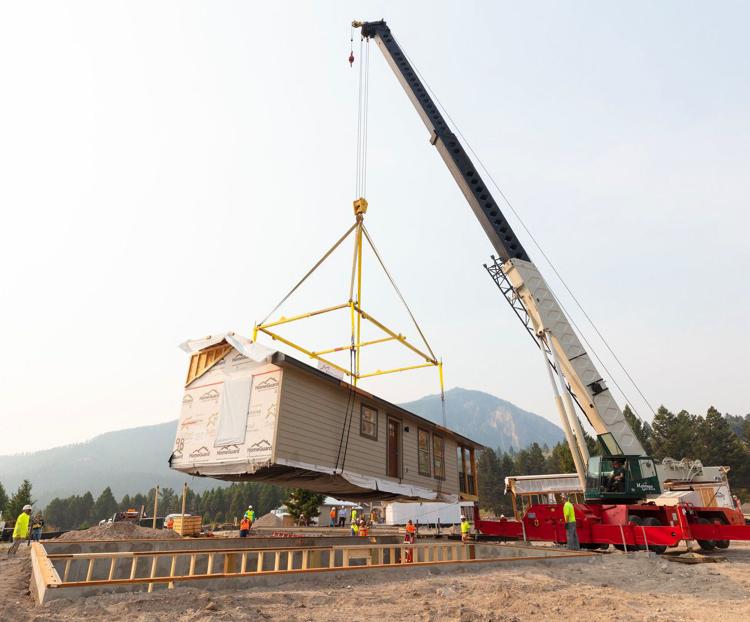 Housing
Probably most important to Yellowstone's employees is work underway to replace 64 outdated mobile homes and other aged housing with new modular structures. The project was originally projected to cost $70 million over 10 years. By modifying the plan to replace the mobile homes with modular units, the park was able to save an estimated $30 to $35 million and cut the time to about three years and replace 80 trailers and substandard dorms.
"It was originally the park's plan to take about 10 years," Sholly said, but the plan now is to have it all done in three years.
Starting this summer crews began laying foundations and updating electrical service for 35 structures at Old Faithful, Lake Village, Mammoth Hot Springs and Bechler. Bechler is the most remote area of the park, located in the southwest corner. One of the trailers at Bechler tipped over under a heavy snow load two years ago. New solar panels are also being built at Bechler to provide electrical service to the area.
Yellowstone has 64 mobile homes that were built between 1960 and 1983. Those structures house about 80 to 100 employees. The goal is to replace the rest of the trailers next year.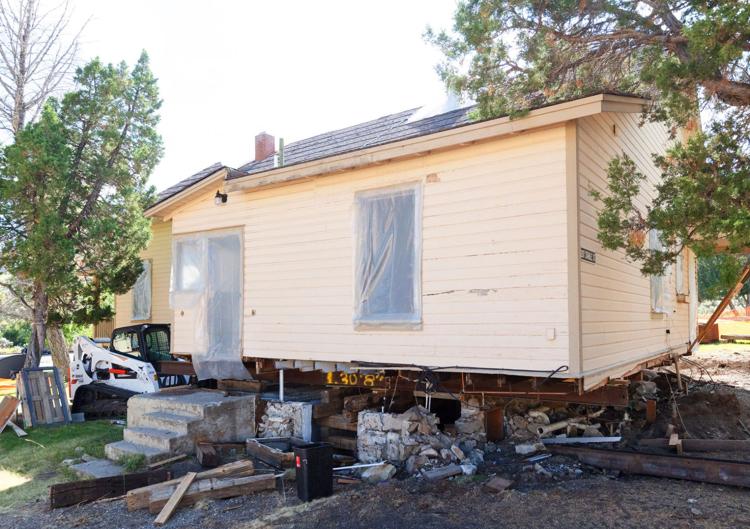 In addition to replacing aging mobile homes, the park is investing in the rehabilitation of existing historic structures that are deteriorating. Some of the buildings at Mammoth date back to the late 1800s when the park was overseen by the U.S. Army.
The improvements come in a year when the park operated with about 300 fewer summer employees. Due to COVID-19, the park staffed up to 500 people in order to be able to allow those workers the ability to quarantine if they became infected. Normally the park hires about 800 people for the summer.
Luckily, no park staff contracted the disease and infections were limited. So far only four concession workers who apparently got the virus from outside the park and five visitors became ill while vacationing.
"That's a pretty good percentage," Sholly said, especially considering that visitation remained strong.
July visits were up over last year and Labor Day weekend was "two of the busiest days in park history," he said.
Roads
Other high-dollar projects underway in Yellowstone this summer included the reconstruction of six miles of roadway between Tower Fall and Mount Washburn, part of the high-traveling Dunraven Pass route. The roadway was built in the 1930s and has seen minimal updating since then.
The work meant closing the road for the entire summer, and the $25 million project will continue into next summer before it's all done. Construction includes widening the road — which provides spectacular views of the Absaroka Mountains — constructing more and larger pullouts, installing new culverts, making the parking area at Tower Fall General Store larger and safer, and improving the trail and overlook to Tower Fall.
"It's been a bit of an inconvenience for visitors," Sholly said, "but it's really important that it gets worked on."
Trying to keep the road open to one lane of traffic would have extended the work timeline.
Near Fishing Bridge, this marked the third year of work along the four miles of road between the bridge and Indian Pond near Yellowstone Lake, a $20 million project. This year's construction included putting the final touches on the $22 million installation of a 1,500-foot viaduct to allow Pelican Creek a more natural route to the lake. A causeway built in 1902 had restricted the creek. Replacing Fishing Bridge — which had wooden piers — was also underway. Turn lanes were being installed along the road to make it easier to access camping along either side of the roadway to the East Entrance.
Entrance
To speed entry into Yellowstone at its North Entrance next to Gardiner, a two-year, $11.5 million construction project is adding an additional lane of traffic and a kiosk, while also replacing the existing two buildings with one larger station.
"This entrance has needed work for a really long time," Sholly said. "It should be finished late next year."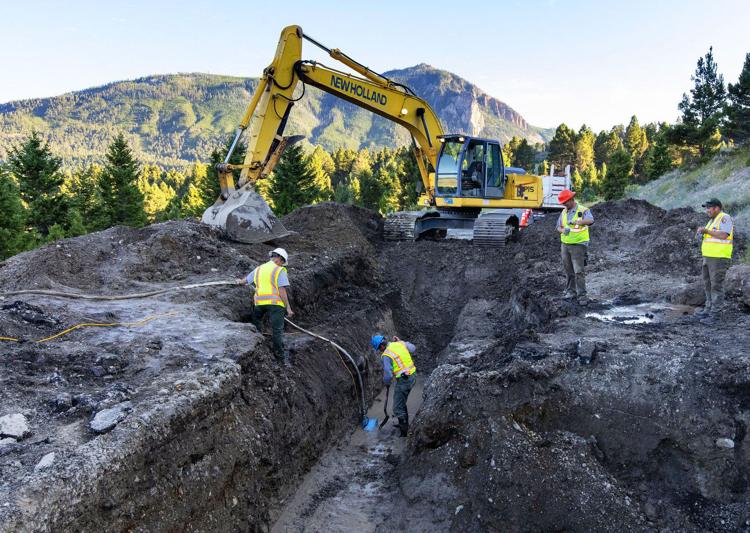 Emergencies
In addition to the planned work, Yellowstone's staff also dealt with a 3,000-gallon gasoline spill along the road between Fishing Bridge and Canyon. That route is still awaiting repair after excavators removed contaminated soil.
A water main above Mammoth broke, requiring repair and temporarily cutting off supply to the park's headquarters. It also forced the closure of the road between Mammoth and Norris while repairs were made.
Then in August fire broke out between Old Faithful and Yellowstone Lake, temporarily closing the road between the areas due to heavy smoke. The Lone Star fire continues to burn, although doused by wet weather on Labor Day.
"The staff is ready for a break," Sholly said.
Infrastructure
According to a 2018 assessment, Yellowstone has deferred maintenance needs that total $586 million, not counting an estimated $33 million annual routine maintenance need. In addition to deferred maintenance, paved roads account for $620 million in estimated work, with another $154 million eyed for buildings and $176 million needed for infrastructure like trails and water systems.
Sholly said given all of the difficulties and uncertainties of working through the novel coronavirus pandemic, it would have been easier to keep Yellowstone closed. Instead, the park's normal spring opening was deferred until park staff could devise protocols to deal with working in the uncertain conditions. Employees and concessionaires worked together to devise ways to continue operating while also being safe as more than 2.5 million people visited.
"This is a lot better than we thought it would be," Sholly said, especially as infection rates grew in communities outside the park.
"I'm optimistic it will get back to a sense of normalcy" by next summer, he said. "But I'm not sure what that will look like."
This story was corrected to indicate a change in what the park's original cost and time estimate for housing replacement was versus an updated plan.
Be the first to know
Get local news delivered to your inbox!