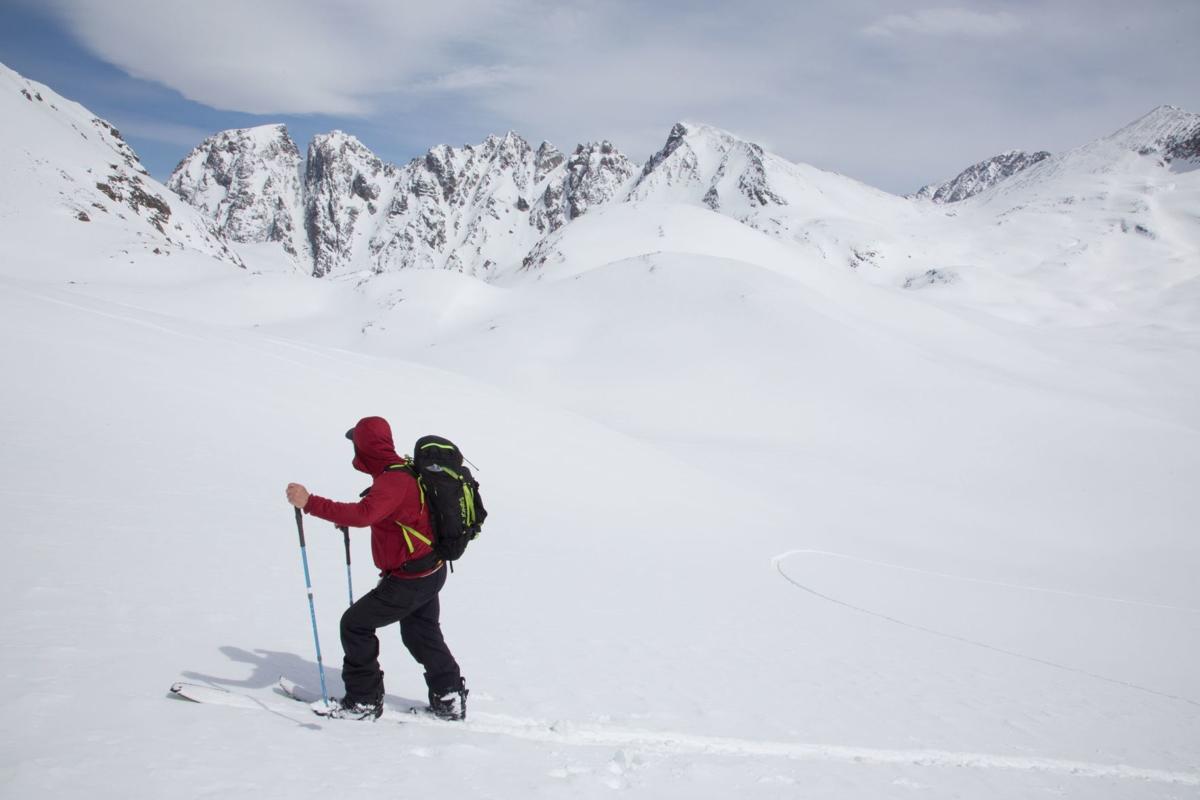 Social isolation that began in March has been a blessing for Jessica Jane Hart and Reed Youngbar.
"It really has felt like we have won the lottery with nobody here," she said recently.
Here, for Hart, is the Cooke City area. She spent the past winter in the south-central Montana town with Youngbar, her fiance. They both love to backcountry snowboard, and few other places can compare with the mountains around Cooke City for wide-open hillsides, navigable tree runs and heavy snowfall.
Although not a high traffic area in March and April in a normal year, during the COVID-19 pandemic all outside travel to the community has been halted. The only way to reach Cooke City in winter is through the North Entrance to Yellowstone National Park near Gardiner. When Yellowstone closed to the public, Park County followed up with a directive limiting travel to Cooke City to residents and those providing necessary services.
"Cooke City is always a snowmobile and backcountry skiers paradise, but it is even more incredible without any tourists being allowed entry through Yellowstone Park," Hart wrote in an email.
Winter tourism — skiing and snowmobiling — typically slows down in the area by April anyway, so the quiet streets weren't that unusual, said Ben Zavora, owner of Beartooth Powder Guides. His business — guiding backcountry skiers and snowboarders in addition to providing remote cabin and yurt lodging for those guests — is one of the few that continues through April and sometimes into May.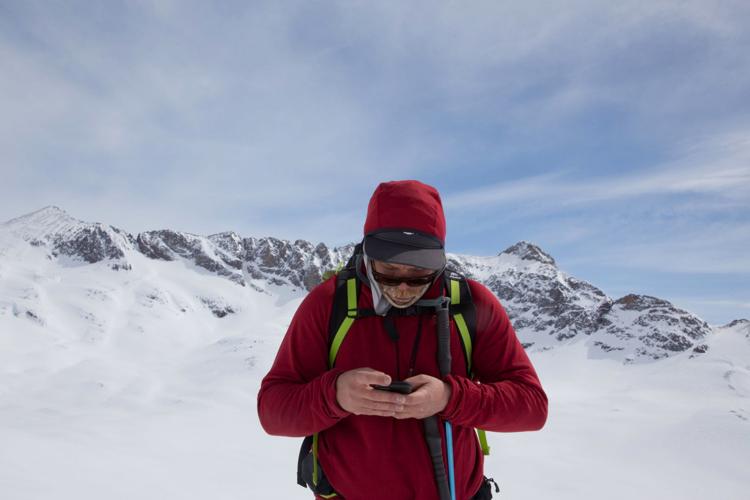 "Starting in April we kind of have the place to ourselves anyway," Zavora said. "I operate in April, but no one else does."
For those who wait to come in spring, the Cooke City area can be spectacular. Few experiences feel more isolating than being in a large mountain valley surrounded by untracked snow. The only sounds come from the sigh of wind through pine boughs, the crunch and squeak of snow underfoot, your own heavy breathing from trudging uphill and the rapid thumping of an accelerated heart-rate.
This is isolation's scenic side, a sharp contrast to the heartbreaking images and stories of coronavirus victims being sequestered in hospital rooms.
"Today, without any tourists and a wintertime population of only around 50 people, the landscape surrounding Cooke City is eerily quiet," Hart wrote. "Snowfields remain untracked and silence goes mostly undisturbed throughout the day."
Just before traffic to Cooke City through Yellowstone National Park was shut down, a few backcountry skiers and snowboarders rushed to the town to fulfill their snow sport needs. They camped out at the town dump before the county sheriff's deputy said they had to leave. That left the place entirely to the few locals.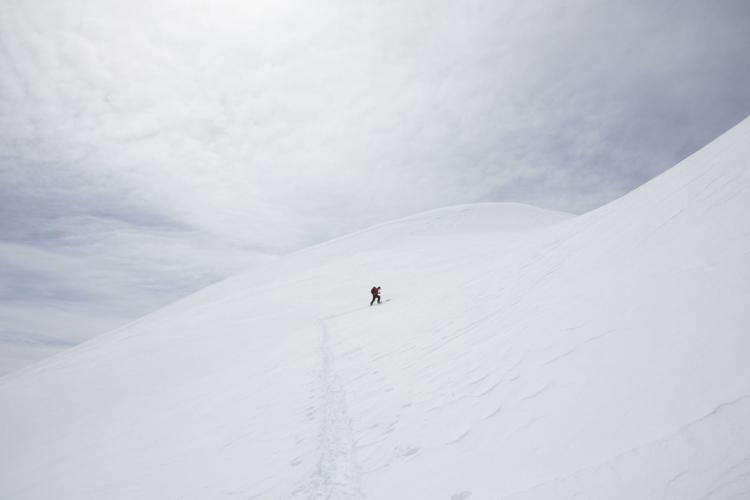 "We've had some epic powder days," Hart said.
That's saying something considering that Hart and Youngbar were in the Lake Tahoe area in the winter of 2016-17, a period known as "snowmaggedon." So much snow fell that two-story homes were buried and ski lift chairs no longer dangled yards above the ground, instead they plowed through or just above the snow. Highways resembled icy tunnels.
All that snow attracted skiers and snowboarders from surrounding cities. Consequently, Hart and Youngbar had to share the tremendous snow with lots of other folks. This winter, though, it was like having a whole amusement park practically to themselves.
"I like that there's almost no skiers here," Hart said, plus the snow is lighter than the heavy, wet snow that tends to fall around Lake Tahoe.
She took up backcountry snowboarding in 2012 after growing up skiing and ski instructing at Red Lodge Mountain. A former Billings West student and Northwest College in Powell, Wyoming, photography grad, Hart has made documentary films on an African village's symphony orchestra and the Bakken oil rush in North Dakota. This winter she was lucky to obtain some work making promotional videos for the Cooke City Chamber of Commerce.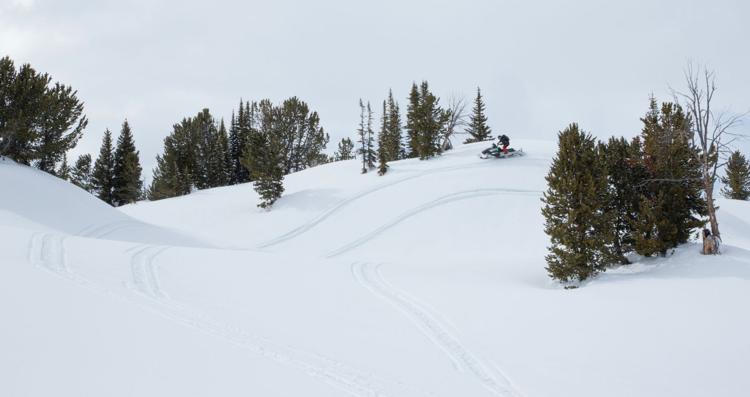 Spending a winter in rural Cooke City provided Hart with easy access to fun.
"Backcountry skiing is one of my favorite things in the world," she said.
Because the region is well-known to snowmobilers, many of whom travel from the Midwest, the Cooke City area has been better known to motorized recreationists, although that's slowly changing.
"The snowmobiles deter the skiers here," Hart said.
However, some skiers and snowboarders, like Hart and Youngbar, ride snowmobiles to gain access to the backcountry.
"I've fallen in love with it," she said. "We went out to ski recently and ended up riding all day.
"Reed wants to die here. It's his happy place."
Concerned about COVID-19?
Sign up now to get the most recent coronavirus headlines and other important local and national news sent to your email inbox daily.